One of my favorite things is scrolling through the Autotrader ad listings looking for low-mileage cars that absolutely shouldn't have low miles — like a 1990s Mercury Grand Marquis with 16,000 miles or a 1980s Buick Regal that hasn't yet crested 20,000. So today I've decided to round up a few of the most unusual low-mileage cars available on Autotrader.
If you look at these five cars, you'll notice there's nothing particularly unusual about them — except their odometer readings. And that's what makes them unusual, as all of these cars were built for driving — but none of them were actually driven. None of them are particularly collectible, and now they're all stuck in the weird realm of "What exactly do we do with them now?" With that in mind, enjoy!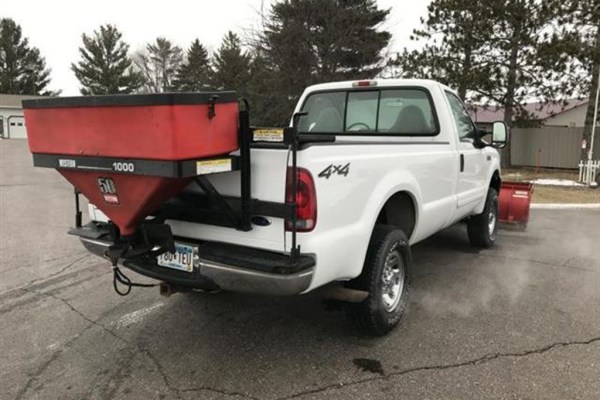 2001 Ford F-250 — 14,122 Miles
Full-size pickups are meant to be driven, used and worked — and they usually are. Except for this one. This 2001 Ford F-250 likely has the lowest mileage of virtually any early-2000s heavy-duty pickup currently for sale, with just 14,122 miles from its single owner. The reason for the mileage is likely explained with the pictures: The truck looks like it was used as a snow plow, meaning it was probably only used in winter to clear snow — and it likely didn't travel very far. This F-250 is offered for $15,950 by Hi-Way Auto Sales in rural Pease, Minnesota. Find a 2001 Ford F-250 for sale
2001 Mercedes C240 — 9,448 Miles
This 2001 Mercedes C240 looks like every other 2001 Mercedes C240, until you get to the odometer — which reads 9,448 miles. It's offered for sale from Volkswagen of Rochester in New Hampshire, and it's truly been babied, with its original owner in Maryland driving it a mere 6,144 miles by the end of 2014. The interior and exterior are both in time-capsule condition, and it really looks like this car just came off the production line 16 years ago. It can be yours for $11,900 — not bad for a nearly new Mercedes. Find a 2001 Mercedes-Benz C 240 for sale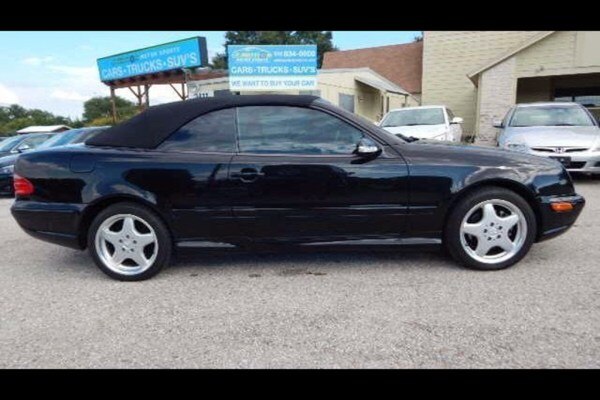 2000 Mercedes CLK430 Cabriolet — 8,202 Miles
The Mercedes CLK430 is certainly a cool car — but it's not exactly an iconic model worth preserving for future generations. Nonetheless, this car was apparently driven by one single owner in Texas for the last 17 years, during which time it accumulated just 8,202 miles — less than you'd expect to find in a 2000 Ferrari or Lamborghini. Naturally, it's in great shape, and it's offered by eMotion Auto Sales in Austin for $19,981. Find a 2000 Mercedes-Benz CLK 430 Cabriolet for sale
1992 Pontiac Grand Prix Coupe — 7,652 Miles
Probably the most unusual "usual" car on this list is this one: a 1992 Pontiac Grand Prix Coupe that isn't just any '92 Grand Prix Coupe, but a Richard Petty Edition — one of just 1,000 built, according to the advertisement. Unfortunately, while the car was likely socked away due to its Richard Petty provenance, it doesn't seem like the market is especially interested: It's offered by Rockstar Motors in Nashvile with 7,652 miles on the odometer for just $10,999. Admittedly, it's in great shape, right on down to the Richard Petty badging, the unusual trim and the crazy button-filled 1990s Pontiac steering wheel. Find a 1992 Pontiac Grand Prix Coupe for sale
2003 Toyota MR2 Spyder — 7,373 Miles
The early-2000s Toyota MR2 Spyder was a cool little car, with a convertible top and a midengine, rear-wheel-drive layout — but the market never really accepted it like earlier MR2 models. Nonetheless, this green 2003 MR2 Spyder was preserved by one careful owner who drove it just over 7,000 miles in nearly 13 years. It appears the current owner bought it from the original owner just a few months ago and is now offering it for sale in Springfield, Virginia, for $18,000 — big money for an MR2 Spyder, but possibly reasonable when you consider this car's condition. Its only drawback: It uses the optional sequential manual transmission rather than a true stick shift. Find a 2003 Toyota MR2 Spyder for sale
MORE FROM OVERSTEER:
Here's Why the New Ford GT Is Worth $500,000
My 2007 Mercedes S600 Is More Powerful Than Most Supercars
Do You Really Tax Deduct the Expenses From Your DougCars?