Forget for a minute what you pay for gas. Who doesn't like the power of a V8 engine, accompanied by a pleasant under-hood snarl? Americans have been buying V8s since before Ford made them mainstream more than 90 years ago, though they are a dying breed — well, unless you are Dodge and you put one in every vehicle, you offer.
As cool as 800 horsepower is, there is nothing subtle about it. These five cars and SUVs, however, all boasted eight cylinders — and they didn't really brag about it. Well, except for those truly awful stick-on porthole badges Buick tried to normalize.
Here's a look at five hidden V8s that fly — pretty quickly — under the radar.
Kia Borrego
Right SUV, wrong timing. The Kia Borrego went on sale just in time for the global economy to retract. Fuel prices were on the rise, and few buyers had upward of $32,000 to spend on a new SUV with V8 power. That's a shame since the Borrego – Kia's first V8 in the US – was a likable, capable SUV. 4.6-liter V8 put out 337 horsepower and was paired with a smooth 6-speed automatic and optional full-time all-wheel drive.
Amazingly, the Borrego is still made for a handful of global markets, including Russia. IN fact, it was just updated for the 2020 model year. Finding one in the US is a little trickier, though, as it was only sold here for the 2009 through 2011 model years. Here's a nice black Limited — the range-topping version — for just $9,000 at a Kia dealer in Puyallup, Washington. Find a Kia Borrego on Autotrader
Volvo S80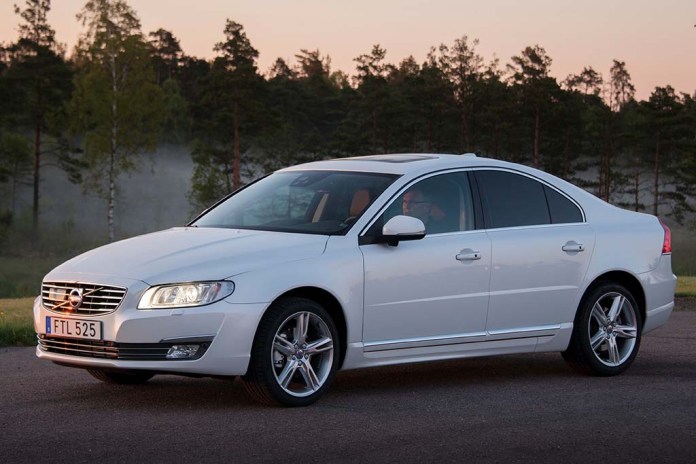 The second-generation version of the Volvo S80 flagship sedan was a comfortable cruiser with a luxurious interior and the kind of long legs that make it a fantastic highway car. Volvo toyed with pushing the S80 upmarket through its run, and the fanciest version came with a 311-hp 4.4-liter V8 that was designed by Yamaha – the same people who created the Ford Taurus SHO V8 and made pianos. Sure, why not?
V8-powered S80s are uncommon, though those on Autotrader tend to have above-average mileage, which may speak to the engine's reliability. Here's a silver 2007 with just 66,000 miles – lots of life left – for a little under $10,000. It's even got all the collision-avoidance gear Volvo offered at the time. Find a Volvo S80 on Autotrader
Volkswagen Touareg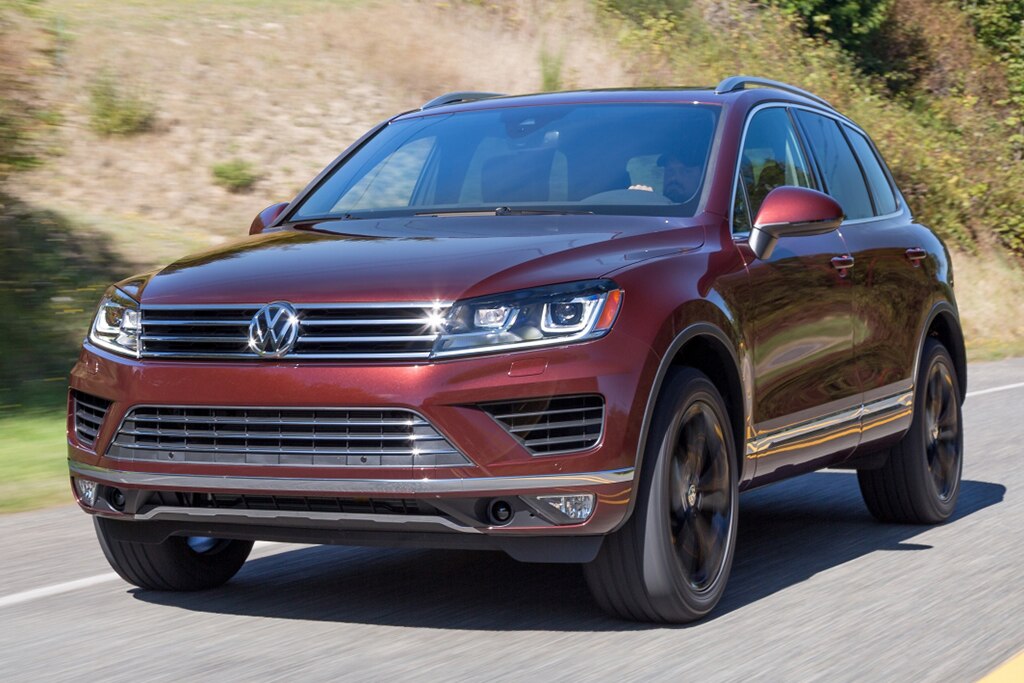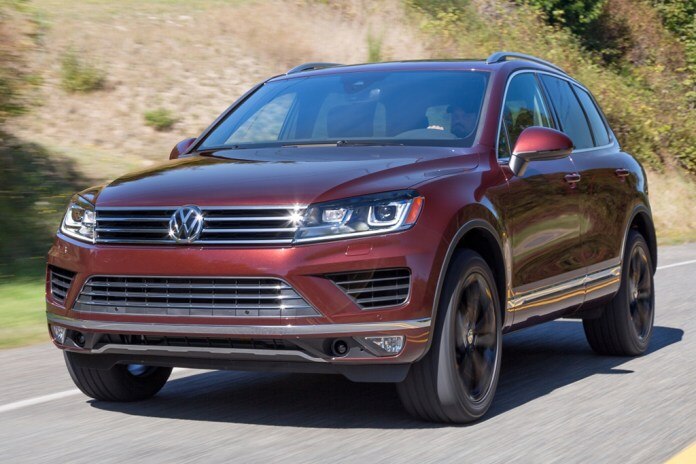 Everyone remembers the bonkers V10 turbodiesel VW offered in the Touareg, but the big V8 seems to have been forgotten. Sure, it's a maintenance nightmare, but it put out a hefty 350 horsepower in its final form and, of course, offered the height-adjustable air suspension and a trick interior that made the Touareg famous.
Like the S80, there are a surprising number of Touaregs with 150,000 miles on them on Autotrader. Here's one that's just getting broken in – a 2004 with 63,000 miles at a used car dealer in suburban Chicago. It's quite clean, even for the mileage, and they want just $8,500 for it. Find a Volkswagen Touareg on Autotrader
BMW 530i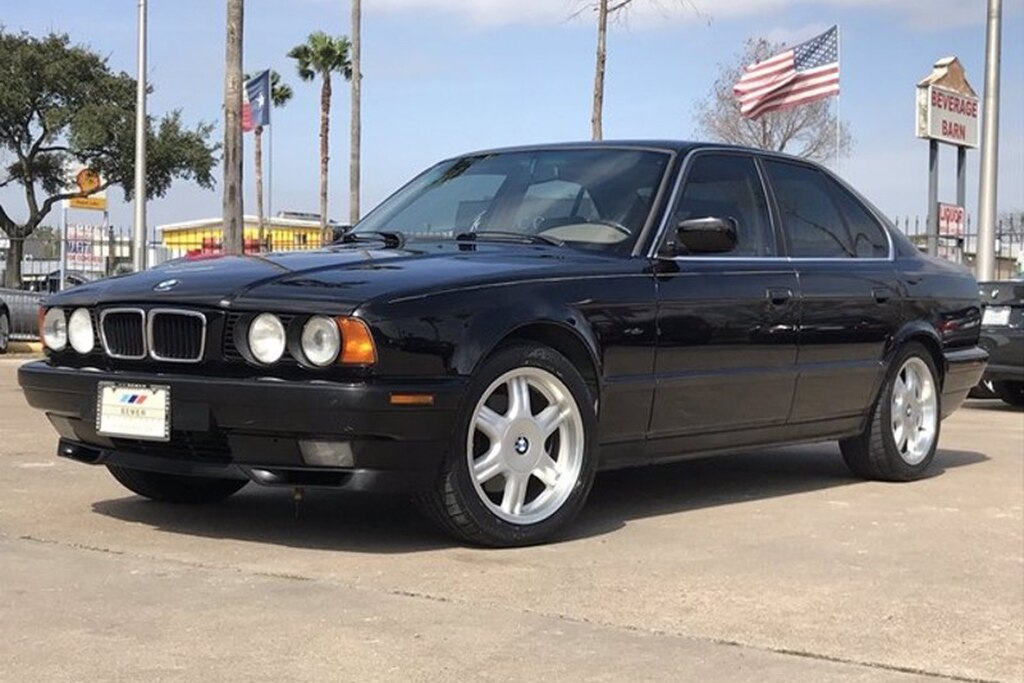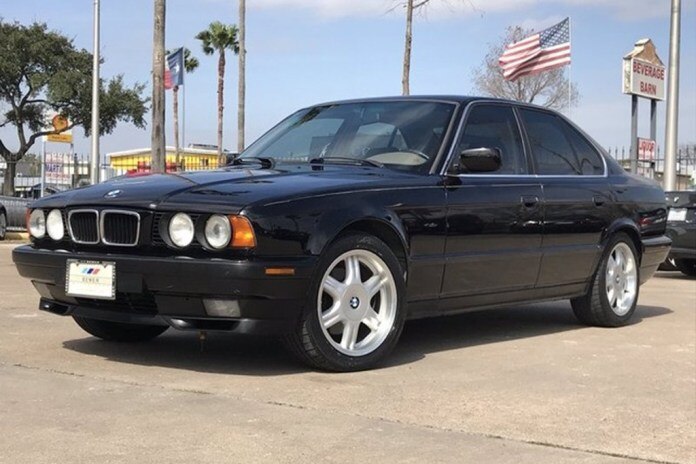 BMW slipped a tiny 3.0-liter V8 into its E34-generation 5-Series in the early 1990s. The engine was closely related to that used in its contemporary 540i sibling, but it offered just 215 hp. On the upside, it could be had with a manual gearbox and was offered in the 530i Touring wagon.
Finding one today won't be easy, so be prepared to set up a search alert. For now, feast your eyes on this clean 540i sedan, which has period accessory wheels and a one-owner Carfax. Find it for $9,000 at a used car dealer in Houston. Find a BMW 5-Series on Autotrader
Buick LaCrosse Super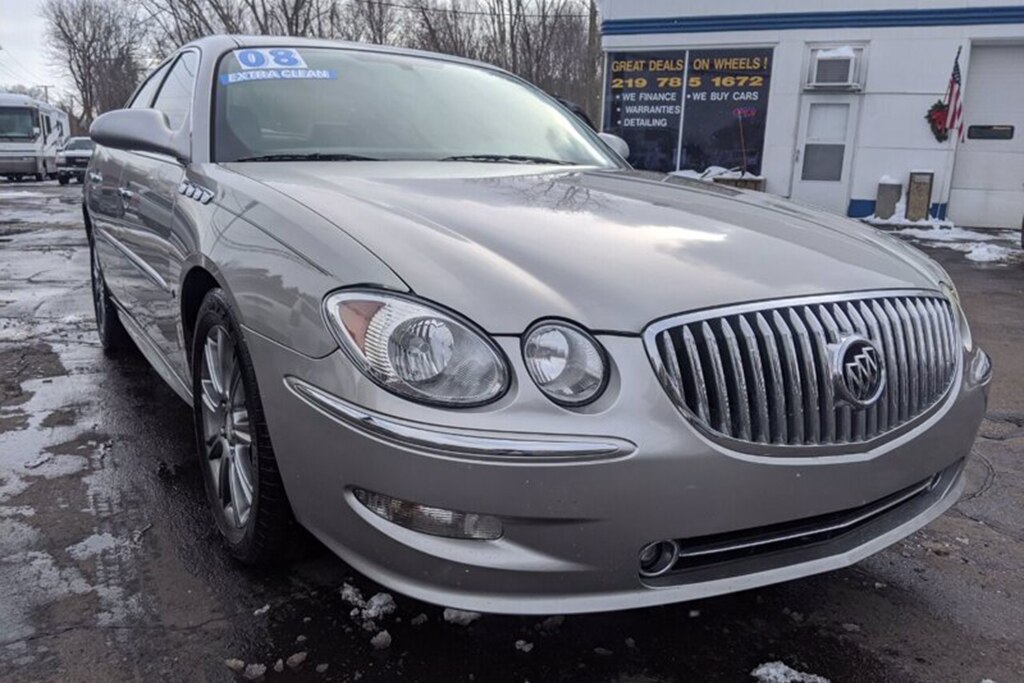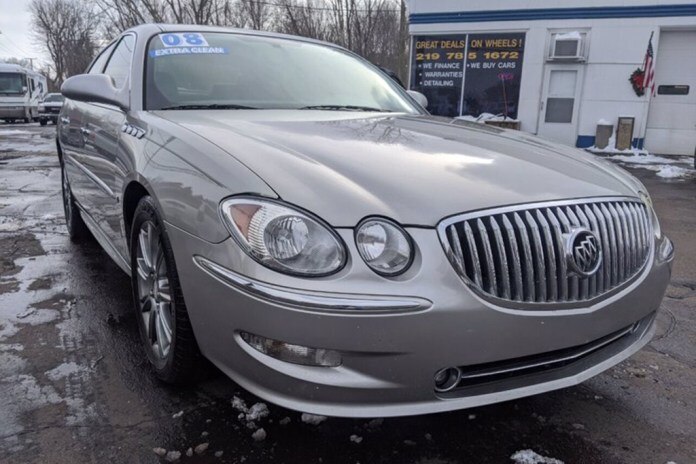 GM was throwing just about everything at the production line in the late 2000s as bankruptcy loomed. One of the more bonkers ideas was to slip a 5.3-liter LS V8 under the hood of the smaller of Buick's two big sedans, the LaCrosse. Thus was born the small-block-powered LaCrosse Super, which was pretty quick but severely hamstrung by its front-wheel-drive configuration, not to mention a chassis that was 20 years old by then.
Buick didn't sell a lot of LaCrosse Supers, so they're not super easy to find. Still, nice ones do pop up, like this silver 2008 with under 74,000 miles at a Chevy dealer in suburban Chicago. This engine has a reputation for bombproof reliability, and it can be easily modified should you want to roast your front tires at every opportunity. Find a Buick LaCrosse on Autotrader