For decades, enthusiasts have stuffed Corvette engines into cars you wouldn't expect to have them. On rare occasions, the enthusiasts at GM got to do the same. Here are five vehicles you probably wouldn't expect to have an engine from a Chevy Corvette -- but they do, from the factory.
1994-1996 Chevrolet Impala SS
The 1994-1996 Impala SS is a modern-day classic. It has that mid-'90s muscle-sedan look that leaves a bad taste in your mouth, but it truly is one of Chevrolet's great modern muscle cars to date. This is an interesting car: It had a 260-horsepower LT1 V8, with sequential port fuel injection and, unfortunately, a 4-speed automatic transmission. Yes, a 4-speed automatic transmission; best compared to a loving grandfather who's old-fashioned and resentful of the Boomers, but still a loyal man once you get past the prickly prospect of dealing with him. Purists called for a manual, but remember: This is the mid '90s, and automatics were, believe it or not, desirable. Plus, let's be honest: GM didn't want to engineer a 3-pedal setup for this thing. But despite its transmission woes, this muscle-sedan could hit 60 miles per hour in around seven seconds, which was comparable to German sport sedans of the era. So yes, the 1994-1996 Impala SS, which weighs as much as a small tank, is well deserving of its placement on this list.
1994-1996 Buick Roadmaster Estate
The Buick Roadmaster; preferred car of your grandfather and your family trying to recreate the 1950s. There's nothing particularly special about it, aside from the fact that it has room for an entire Florida retirement community and shares an engine with a Corvette. You won't enjoy the V8 too much, however, as the suspension is tremendously soft, the transmission is dull and the car is massive: 4,500 pounds, with an overall length of nearly 220 inches. That being said, the 5.7-liter 260-hp engine is nothing to scoff at -- but if you plan on taking the entire retirement community out to brunch, the Corvette powerplant may struggle to maintain its performance.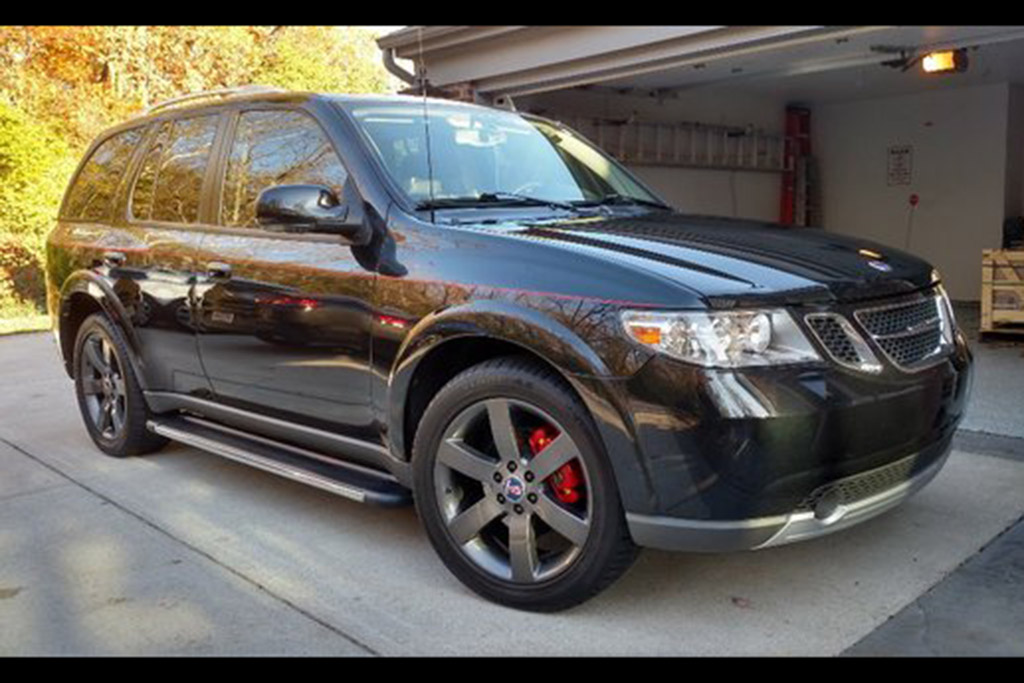 Saab 9-7X Aero and Chevrolet TrailBlazer SS
I've written before about how the basis for these two SUVs is something of a BMW knockoff -- with its choices between rear- or all-wheel drive, inline 6 and almost tasteful styling. However, these two brutes eschew the straight-six of the base-level TrailBlazer (and its other more pedestrian badge brothers) for a screaming 6.0-liter LS2 V8 engine. Unusually for GM SUVs of the time, these have maintained high resale value -- and, if you know what they are, high desirability.
2004-2006 Pontiac GTO, 2009 Pontiac G8 GXP, 2014-2017 Chevrolet SS
These three seemingly very different cars have a few things in common. All are Australian in heritage, sharing their chassis with the contemporary Holden Commodores. Each had subtle styling that was criticized at the time for being too modest; the GTO was called out for not having the looks of a real muscle car, the G8 was panned for looking like a knockoff BMW M5, and the SS was derisively compared to the more pedestrian, slower, front-wheel drive Malibu and Impala. However, if you want an American (sort of) highway missile that doesn't scream "ticket me!" quite as loudly as a Mustang or Camaro, these muscly chameleons may be for you.
As for the matter of propulsion, the 2004 GTO has the 5.7-liter LS1 V8, the 2005-2006 GTO has the 6.0-liter LS2 V8, and the G8 GXP and SS pack the mighty 6.2-liter LS3 V8.
Vertical Hummingbird 300LS
This helicopter is powered by the 7.0-liter V8 from the C6 Corvette Z06. I guess people really do stuff LS engines in anything they can. How cool is that?
Andrew Murray and Seamus Cassidy are the founders of RedLine, a car blog that administers a daily dose of motoring journalism aimed at the car enthusiast. They can be found at RedLineCarBlog.com.
MORE FROMOVERSTEER
EarthRoamer Makes Amazing RVs Out of Ford Super Duty Pickups
I Saw a Nissan Leaf Taxi Cab in Washington, D.C., and Now I'm Wondering... Why?
Here's Why the Ferrari 488 Spider is Worth $350,000