Many of you know me as the guy who got a bumper-to-bumper warranty on his Aston Martin, which has (a) caused immense delight among my readers and viewers and (b) forced the people at Aston Martin to watch a bunch of low-budget YouTube videos.
I've discovered that this is primarily what I'm known for because people sometimes come up to me on the street, and rather than introducing themselves or offering any greetings, they instead ask me: "How's that bumper-to-bumper warranty?"
Getting the bumper-to-bumper warranty from Aston Martin is no secret: You simply go to the Aston Martin dealer, you purchase a used vehicle, and you say to them: "I want the full DeMuro." Did you know, though, that Aston isn't the only exotic car brand to offer such a thing? In fact, most exotic car brands offer bumper-to-bumper warranties on their used models, which provides you excellent peace of mind until the warranty runs out -- at which point you must sell the car to any person for anything, including a 9-pack of dry-erase markers.
Here are six factory warranties on used exotic cars.

Aston Martin
Ah, yes, the Aston Martin unlimited-mileage bumper-to-bumper warranty. ("This bumper! That bumper! It's all covered under warranty!") There is, of course, a catch: It only lasts for a year. Actually, there are two catches, because it also costs around $3,600 to purchase. I've discovered this warranty -- available on Aston Martin models up to 10 years old -- is a tremendously good value, as mine has already paid out over $5,000 in claims in the first 6 months I've owned my 2007 V8 Vantage. It also helps me sleep at night, knowing that if I start my car tomorrow morning and the cylinders expel themselves out of my exhaust and collapse in a heaping pile of twisted metal in my parking space, my only response will be laughter.
Bentley
Interestingly, Bentley offers roughly the same warranty situation as Aston Martin, with one big exception: Bentley's warranty is included in the cost of its certified pre-owned (CPO) models, which means you don't have to pay more to get the warranty on a certified pre-owned Bentley. More good news: The program covers vehicles up to 10 years old, which means there are some certified pre-owned Bentley models with unlimited-mileage bumper-to-bumper warranties and surprisingly affordable asking prices in the $60,000 to $70,000 range. Imagine it: Instead of a 5 Series, you buy a Bentley and you drive to work surrounded by more leather than a Room & Board.
Ferrari
When you think of "Ferrari" and "ownership experience," you probably think about removing the car's entire engine to change a belt, overly complicated engineering and an oil change that costs as much as a Subway franchise. Did you know they also offer a warranty for up to 10 years from the original sale date? It's true: You could be driving around right now in a 2007 Ferrari that's completely covered under a factory warranty. Yes, it costs extra, and yes, you have to get an inspection to make sure your car qualifies for warranty coverage, but is there any greater feeling than turning the key in a Ferrari and not worrying that any unusual sound might be the beginning of a $4,000 repair?
Maserati
Maserati is attempting to assert itself as a rational, reasonable alternative to high-end luxury brands such as BMW and Mercedes -- so they offer a similar CPO warranty. Maserati's CPO program offers bumper-to-bumper coverage for up to 6 years or 100,000 miles from the original sale date, which means that you can buy a 3-year-old Maserati and still get 3 full years of factory warranty coverage. Best of all, the warranty is included in the sale price of its CPO vehicles. In other words: Maserati has come a long way from the Biturbo days, when the only real assurance they could offer -- when it came to servicing -- was that you'd be getting a Christmas card from your local towing company.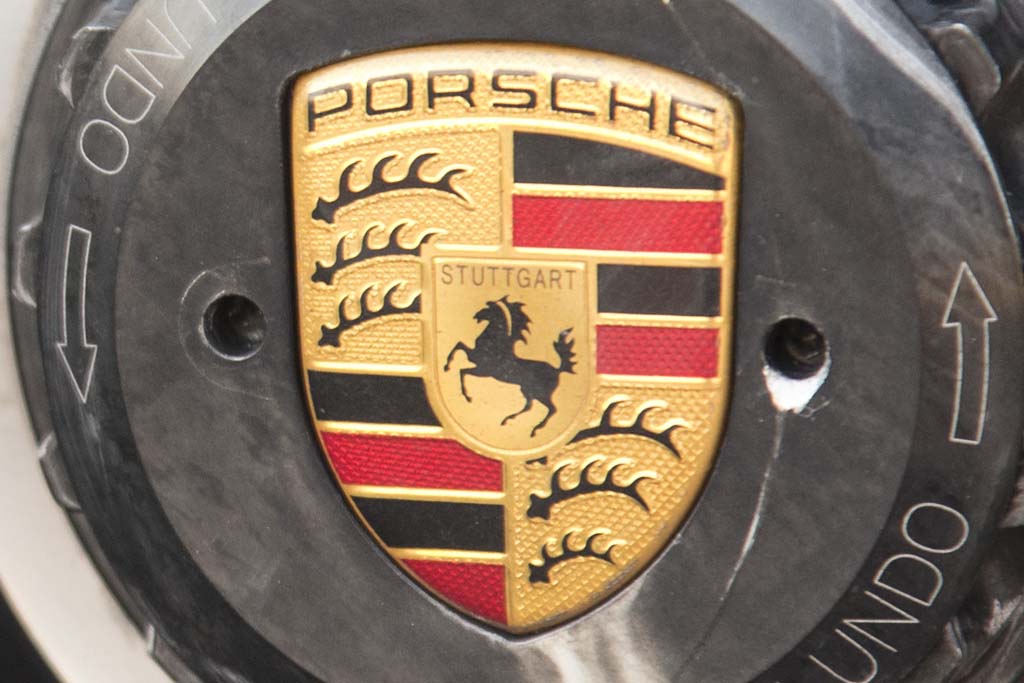 Porsche
Porsche's CPO warranty is among the best in the business, as it covers vehicles for up to 8 years or 100,000 miles -- longer than virtually any other automaker's CPO warranty. While many Porsche models are hardly exotic cars, this warranty covers everything from a base-model Cayenne to a 911 Turbo S. That means you can do 0 to 60 miles per hour in 2.5 seconds on your way to the local Porsche dealership to diagnose your check-engine light for free.
Rolls-Royce
If you've ever wanted to buy a Rolls-Royce but you've worried about the fact that any vehicle with an umbrella hidden in the door is probably very expensive to own, there's always the brand's CPO program -- or, as they call it, the Provenance program -- of course they do. It's a 1- or 2-year warranty that also includes maintenance -- and while it has an extra cost, we imagine the peace of mind is easily worth it. The only problem: Given that, say, a Rolls-Royce Phantom starts around $420,000, finding one with a CPO warranty probably won't exactly bring one into your budget -- which is a shame, because you will instead be forced to carry around your umbrella in the trunk like a peasant.