The second electric SUV in Audi's lineup will cost $44,995 when it hits dealers later this year, and it comes loaded with high-tech features.
The 2022 Q4 e-tron is closely related to Volkswagen's ID.4, with its own styling outside and a higher-tech interior. Underneath, the two share structure, batteries, and electric motors. As its name suggests, Q4 e-tron slots between the gas-fueled Q3 and Q5 SUVs with its 180.6-inch overall length. A low-slung version called Q4 e-tron Sportback is on the way for drivers who value style over interior volume.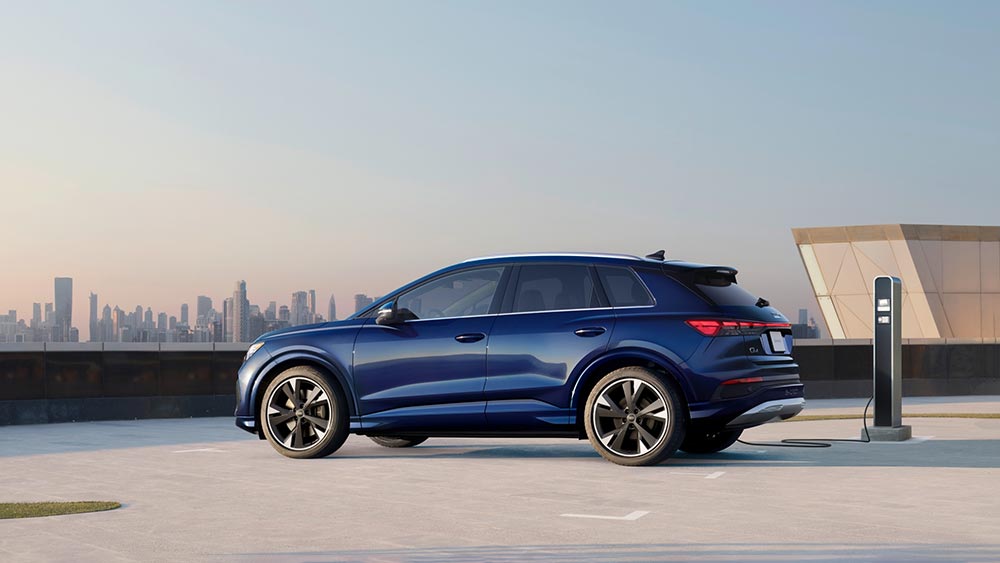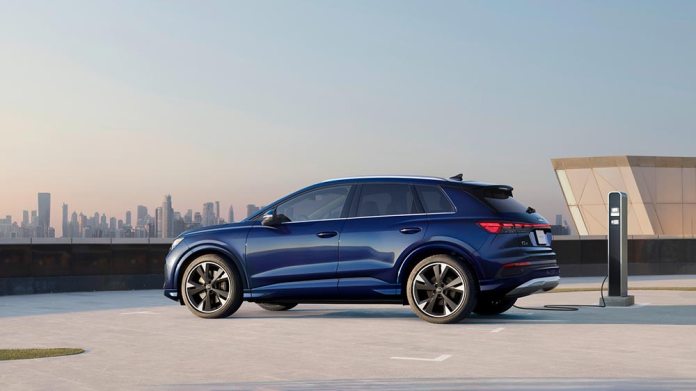 While plenty of dash real estate is taken up by digital displays, the augmented reality head-up display system on the Q4 e-tron's options list may be the real star of the show. The system projects information such as navigation indicators onto the windshield in a way that makes them appear as though they are well ahead of the vehicle on actual on-ramps and at intersections.
Additionally, Audi says that the system is beneficial in low-visibility situations where it can point out other vehicles or lane markers.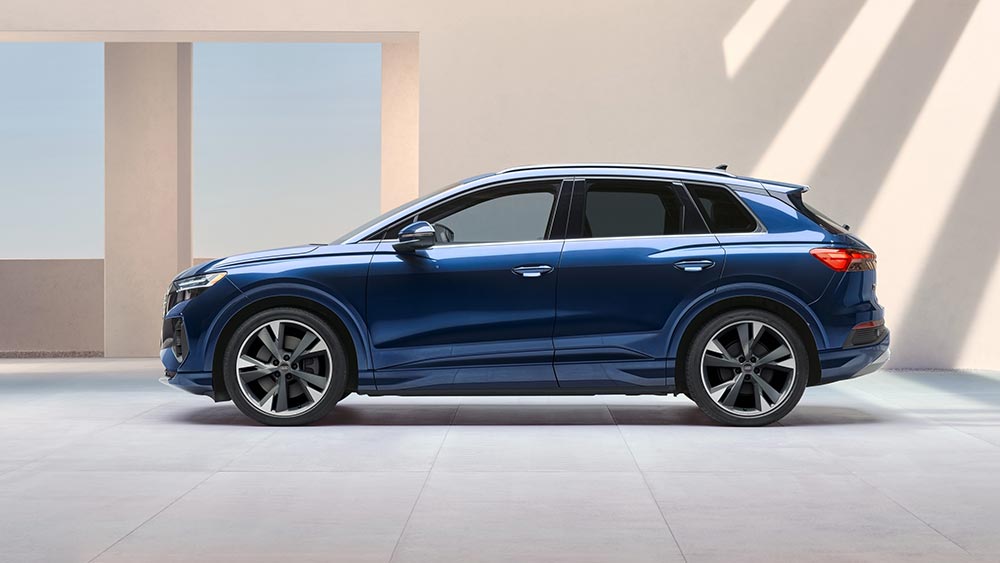 The Q4 e-tron will be offered in rear-wheel-drive form with 201 horsepower, while all-wheel-drive versions add a second electric motor to bump output to 295 hp. We'll have to wait for the Environmental Protection Agency (EPA) to estimate the vehicles' range, but Audi says targets 241 miles for the all-wheel-drive version. See Audi electric models for sale