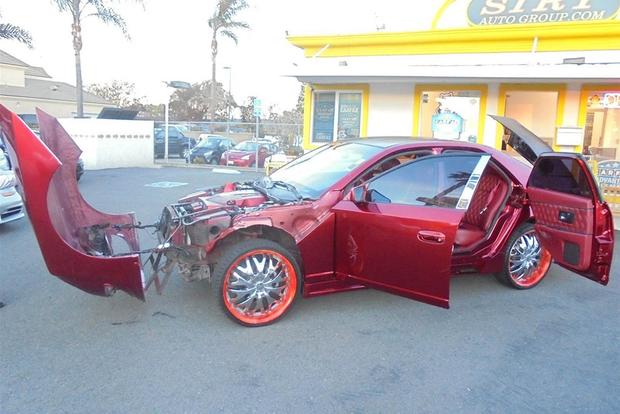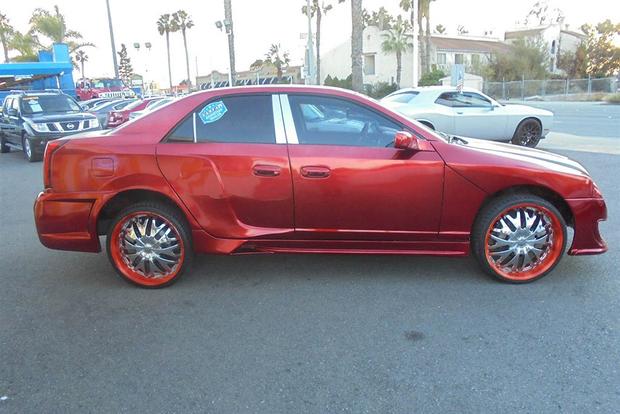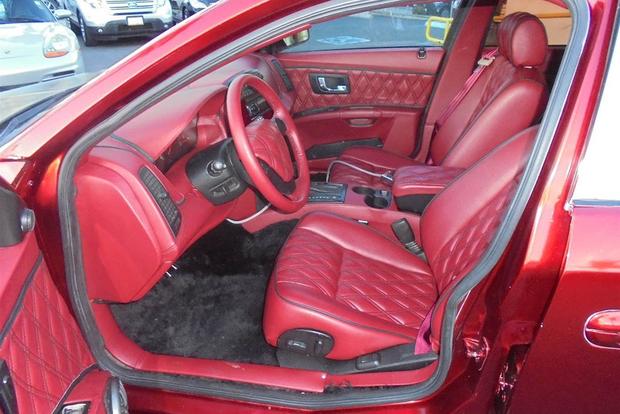 Today on Autotrader Find, I present to you a vehicle brought to us by a reader named Connor. Connor read my article about the first-generation CTS-V, he went on Autotrader to look for some local ones, and he found... this. This is not quite what I had in mind when I wrote that article.
And, indeed, this isn't a CTS-V -- but it's interesting nonetheless. What you're looking at here is a wildly customized 2004 Cadillac CTS, with virtually every single body panel altered in some bizarre and drastic fashion. The hood has been fused with the front fenders, for example, and now everything opens forward. The hood and trunk are both black, even though the rest of the car is red. The rear fenders inexplicably now run through the middle of the back door. The headlights appear to come from a Mercedes-Benz, and the grille is an enlarged version of what you might find on a Bentley.
And then there's the interior. Like the majority of the exterior, the interior is also red. Very red. Open up the doors (the rear ones are rear-hinged, like the doors in a Rolls-Royce Phantom) and you'll discover red seats with diamond-stitched leather, red door panels, also with diamond-stitched leather, and even a red steering-wheel pad -- yes, with diamond-stitched leather. The center console is also now red, the dashboard is red, and some -- but not all -- of the center control stack is red. It's a red paradise.
As for the car portion of this whole thing, underneath all the red is a 2004 CTS V6 with a 5-speed automatic and something like 107,000 miles on the odometer. It's available for sale from Siry Auto Group in San Diego, California, who have fortunately realized that all these modifications don't really add value to the car -- something many sellers fail to grasp. As a result, it's offered for $7,999, which is a normal number for a CTS like this -- though it will take a decidedly un-normal person to actually buy it.