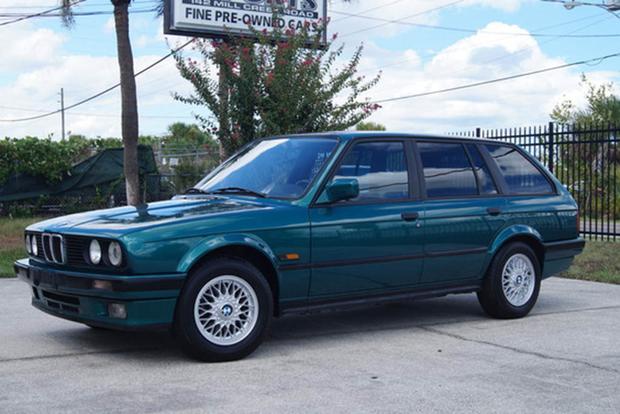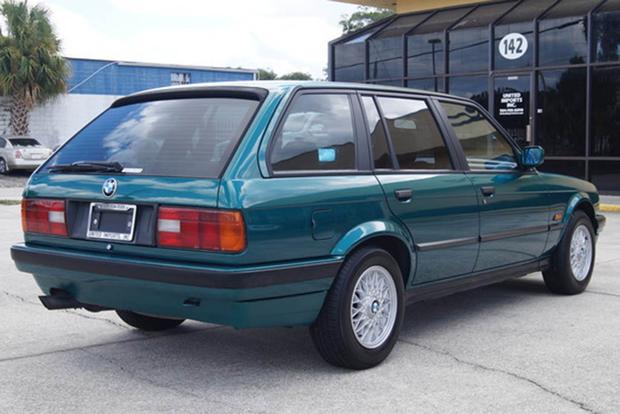 Back in the late 1980s and early 1990s, BMW offered several variants of the "E30" 3 Series here in the United States; namely, a coupe, a sedan and a soft top convertible -- along with a high-performance M3. Those same variants were sold all over the world, with one exception: Other markets also received a station wagon version, dubbed the 3 Series Touring.
Although BMW has offered a 3 Series Touring here in the U.S. since the late 1990s, it skipped our market for the "E30" model. But now that many examples of the E30 Touring are 25 years old, they can be legally imported to the United States -- like this one, currently for sale at United Imports in Jacksonville, Florida.
Finished in green with a gray cloth interior, this 1991 325i Touring with just 63,000 miles is one of the nicest remaining E30 Touring models I've ever seen -- largely because most of these were used as family transportation in Europe for more than two decades without much regard to preservation. It even offers air conditioning, which was a rare trait on the E30 Touring -- especially since so many were sold in Germany, where many late-1980s shoppers didn't bother with the feature.