Car News
AutoTrader.com Featured on Syfy 'Dream Machines'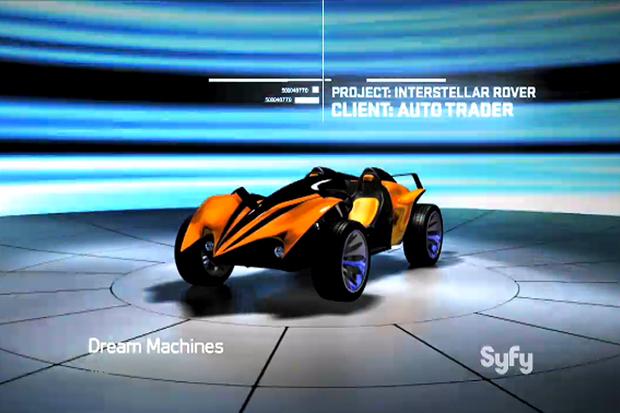 "Dream Machines" chronicles design and production of fantastic vehicles
New Syfy TV show follows brothers Marc and Shanon Parker
Next episode includes a car custom built for AutoTrader.com


KITT, the talking Trans Am... A DeLorean time machine... A Lotus submarine car... These are a few of the fantastic vehicles from popular culture that inspire the Florida-based brothers Marc and Shanon Parker to design and build wild creations of their own for discerning celebrities and collectors.
Marc and Shanon's company, Parker Brothers Concepts, is featured on the new Syfy show Dream Machines, airing Tuesday nights from 10-11 p.m. ET. In the next episode, airing May 1, the Parker brothers are building a custom car for us.
Shanon is chief designer and also a fabricator. He pens the slick and imaginative vehicles that the team builds. Marc is Parker Brothers Concepts engineering and fabrication specialist. He's responsible for executing his brother's designs, making a functional and drivable vehicle while sticking to Shanon's vision.
The show is produced by Triage Entertainment. Its executive producer is Steve Kroopnick (also responsible for Iron Chef America) and its co-executive producer is Steve Nigg (who also worked on American Chopper and UFO Hunters).
What it means to you: Check out the wild ride that Parker Brothers Concepts built for AutoTrader.com this week on Dream Machines, Tuesday, May 1 at 10 p.m. ET.