Car News
Bentley SUV Officially Gets Green Light For Production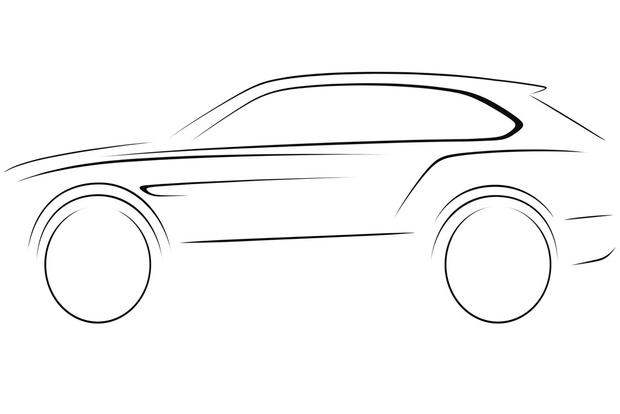 Bentley says it will build an SUV starting in 2016
Bentley SUV to be big on luxury and power
Few other details have been announced
Luxury automaker Bentley will soon add a high-end SUV to its lineup. The upscale brand recently confirmed plans to begin production of an SUV sometime in 2016, following the highly publicized debut of a concept model last year.
According to Bentley, the SUV will be manufactured in Crewe, England, home to the brand's headquarters. Bentley also announced that SUV production will add around 1,000 jobs in Crewe -- part of the $1.23 billion the luxury brand will spend to increase capacity at its Crewe factory over the next few years.
Those numbers indicate Bentley has big plans for the SUV. While the brand hasn't officially announced it, it's likely the new SUV would quickly become its most popular model -- ahead of the Mulsanne sedan and its smaller lineup of Continental luxury cars.
That won't surprise industry insiders, since SUVs tend to give luxury automakers a huge sales boost. For example, Porsche's Cayenne SUV quickly became the brand's most popular model after its 2003 debut. And Maserati expects its upcoming Levante SUV to have the same effect on sales.
So what will we see in a Bentley SUV? For the most part, it's too early to tell. We expect it to share at least a few elements with the EXP 9 F concept car that Bentley showed at last year's Geneva Auto Show. That means we can safetly expect a large footprint, traditional Bentley design cues -- such as circular headlights and a huge grille -- and a well-crafted interior.
Bentley did send a sketch, but that doesn't really give much detail. We're hoping the SUV looks a lot like the EXP 9 concept, especially on the inside.
We also expect big power. Bentley confirms that expectation, as the luxury automaker announced that the new SUV "will be the most luxurious and powerful SUV on the market." That likely means it will use the brand's 6.0-liter twin turbocharged W12 engine, which makes an immense 567 horsepower in the Continental lineup.
Pricing -- and other details -- have not yet been announced, but we'll bring more updates as the Bentley SUV gets closer to production.
What it means to you: The Bentley SUV will likely take a spot above the Range Rover and Mercedes G-Class as the ultimate high-end SUV.