Boo! With Halloween rapidly approaching, we decided to list our favorite cars with faces on the front. Sometimes the models we've chosen are scary; sometimes they're happy; and sometimes you might just disagree with our pick. But we think each of these vehicles has a great look for trick-or-treating — or maybe a face that's perfect for being carved into a pumpkin.
Acura MDX
We've never thought any previous Acura MDX had a face. But the latest model projects that look with two key features: Acura's trademark "beak" grille, which gives the car a pointy nose, and the SUV's narrow, squinty eyes, which almost look angry. The result is that the MDX has a front end that's more bold and fierce than any other luxury crossover available today.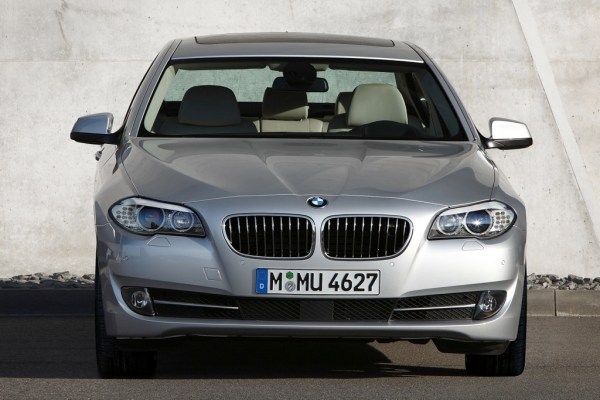 Any BMW
It's hard to single out one BMW for having a face, largely because they all do. Sure, the headlights look like eyes, and sporty front air dams can have the appearance of a chin. But the main reason BMW models look like they're wearing a face is the brand's trademark "kidney grille," which looks like flared nostrils. It's been a hallmark of BMWs since the 1930s.
Ford Edge
With its latest face-lift, it's hard to say the Ford Edge looks like anything other than a crossover with a face, or at least a futuristic helmet. This doesn't apply to the Edge Sport, which has a blacked-out front end. But standard Edge models look like the crossover's enormous chrome grille is really a giant helmet with spaces for a nose, a mouth and eyes.
Lexus IS
The new Spindle grille hasn't always resembled a face, but it does on the new IS. In fact, the IS version of the grille almost resembled a ghoulish mask you might see on Halloween. That's especially true on light-colored cars, where the car looks like a ghost, the headlights look like evil eyes and the black grille looks like an opened mouth. We're not making fun of the IS, though. The whole style combines for a pretty aggressive-looking package.
Lotus Elise
The Elise is no longer on sale, much to the disappointment of many enthusiasts. But you still occasionally see one on the road, where it always looks like it's happy to see you. That's because it has headlights that resemble eyes and a front end that looks like it's turned upwards with a smile. Given the Elise's unique look, we'll bet you give it the very same smile right back.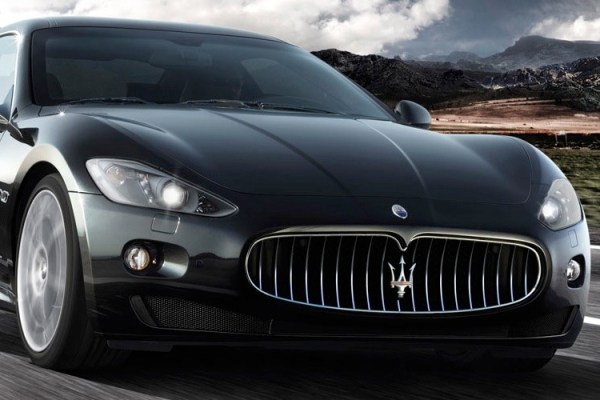 Maserati GranTurismo
There's no denying that the Maserati GranTurismo has a big mouth. It's had one ever since the GranTurismo replaced the Coupe in 2008. And while opinions are split on the grille's attractiveness, it certainly gives the car a distinctive look. Look closely and you'll see an angry face in there, too — especially on the high-performance MC Stradale model, which adds an aggressive chin spoiler.
Mazda3
If you own a 2010-2013 Mazda3, you've probably heard this one before. No, the front end doesn't quite resemble a face. But the second-generation Mazda3 has one definite facial feature: a huge smile. It's hard to look at the Mazda3 and not see a big smile or — if it has a license plate — a big smile with one large tooth.
Mazda MX-5
The Mazda MX-5 is famously smiling — or at least, it has been since a 2009 face-lift. (Before that, it just looked surprised.) There are eyes for headlights and a huge Mazda emblem as a nose. Humorously, the Mazda MX-5 looks exactly how most enthusiasts look when they're driving the small convertible: very, very happy.
Porsche 911
We have to admit that we didn't think this one up. That honor goes to the movie "Cars," which used a Porsche 911 as the basis for the character Sally Carrera. While she resembles a 1999-2005 996 model, just about any Porsche 911 wears a face thanks to circular headlights that look like eyes and a large chin spoiler that resembles a gaping mouth.
Toyota Avalon
Each version of the Toyota Avalon seems to get a little better. The latest model is larger, more comfortable and more luxurious than ever before — and a new hybrid boosts gas mileage, too. But we can't help thinking the front end looks like a face that's baring all its teeth thanks to wide headlights, Toyota's noselike grille and a large front air dam that resembles a big mouth.