Automotive trends come and go, but one that can stand the test of time is cool old SUVs. They're like a good pair of jeans or your favorite shirt — they fit any situation perfectly. If you think now is the time to scoop one up, you're in luck because there are plenty of cheap options available. Well, "cheap" as long as you don't want an older Toyota Land Cruiser — since both the FJ40 and FJ60/62-era trucks are fetching strong money — or a Jeep Wrangler, like everyone else does.
With those two notions in mind, let's find you a proper classic SUV.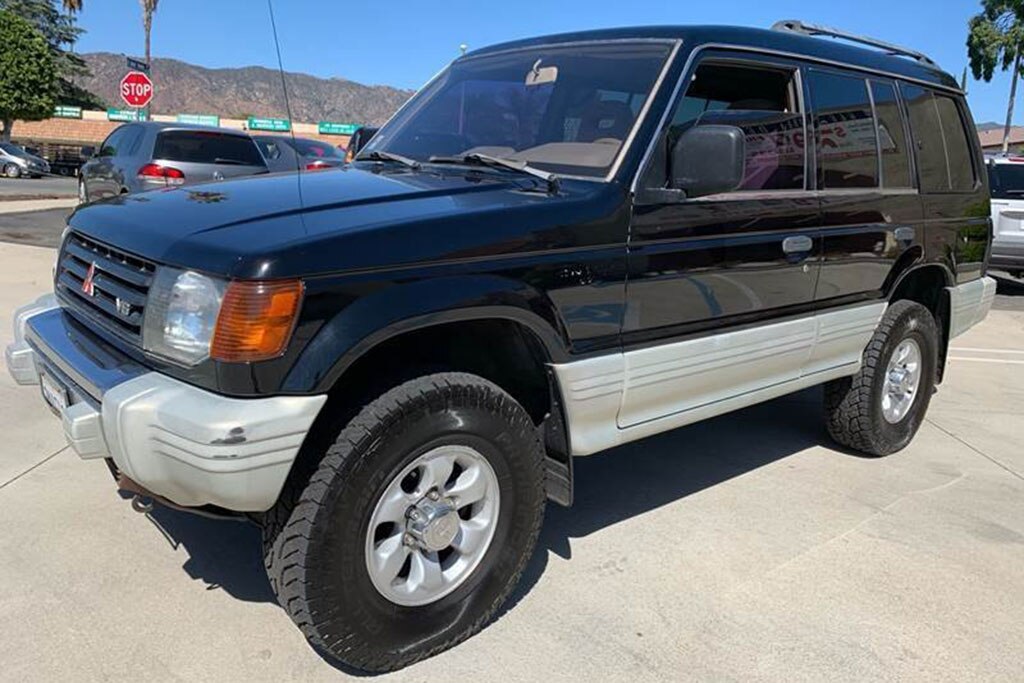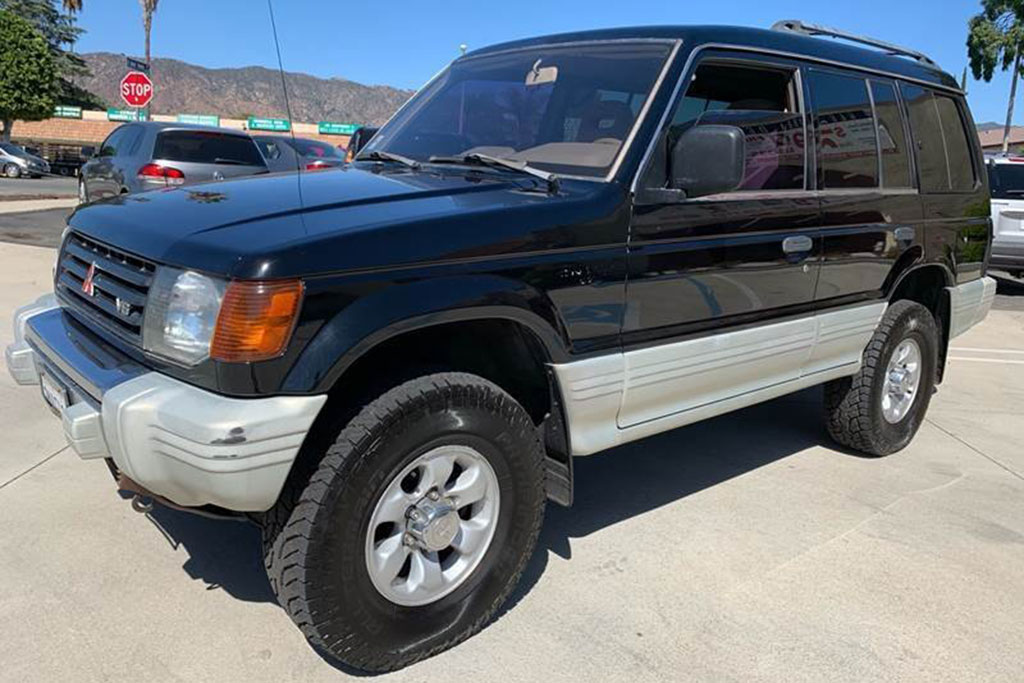 1982-1999 Mitsubishi Montero
Mitsubishi launched the Montero (or Pajero, depending on where you live) in 1982. A few years later, the extremely capable rig was running in the famed Dakar Rally, where it would earn many wins and podium spots over the years. Production versions of the Montero can be found in good numbers, though the first-generation examples are getting hard to find. They're out there but some have taken notice. A lot of folks don't want to spend FJ60-money on something that's going to get beat up. And that's why a Montero is a perfect alternative.
Two engine choices are available on the first-gen Montero, here in North America. The 2.4-liter 4-cylinder engine came first, and it was later joined by a 3.0-liter V6 option. Each can be paired with either a 4-speed automatic or 5-speed manual. The V6/manual combination is a strong choice but don't shy away from automatics. It's actually the more robust transmission option of the two. The Montero was redesigned in 1991 and the result is a slightly less boxy design. It's still a cool and capable off-roader but the earlier versions have more of a classic vibe.
Also, yes, I'm biased because I have one. My daily driver is a 1991 Montero, and I love it.
Here's a 1995 Montero for sale for less than $4,000. Find a Mitsubishi Montero for sale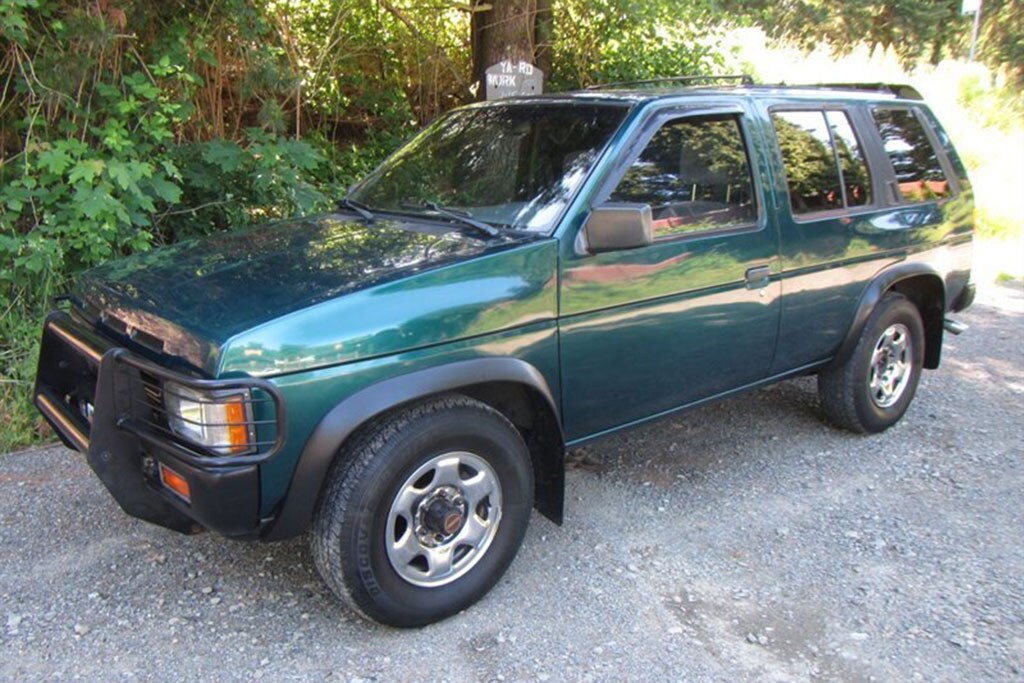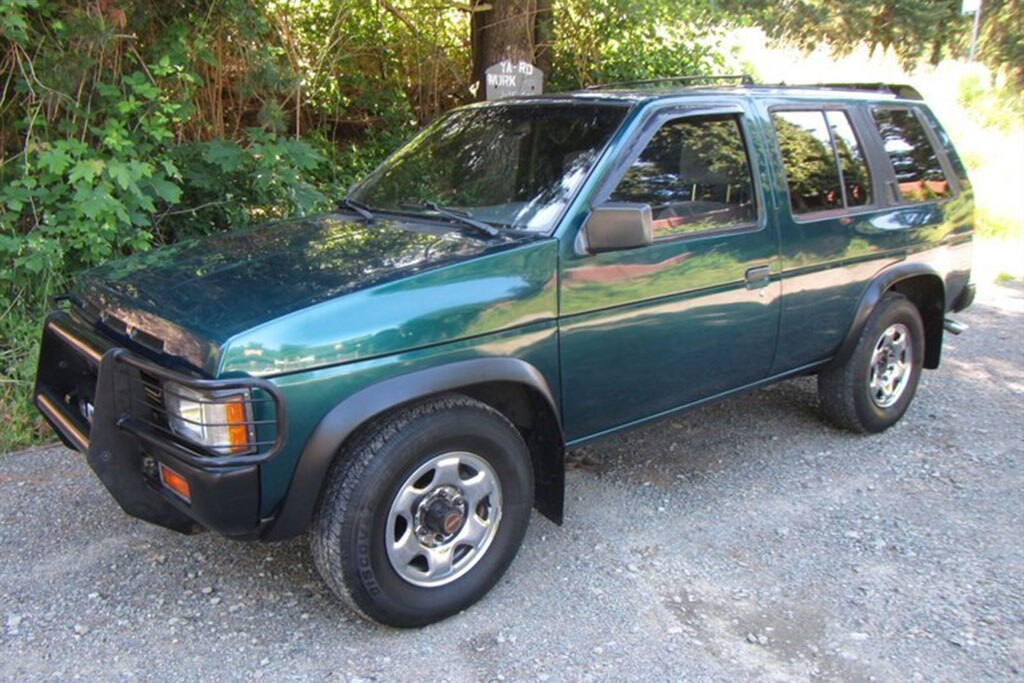 1986-1995 Nissan Pathfinder
Originally, the Pathfinder was only offered as a 2-door model. That's because Nissan wanted to battle against the likes of the Chevrolet Blazer and the Ford Bronco II. Four-doors were added to the family in 1990, and the Pathfinder has been churning along dusty trails ever since. They call it the Pathfinder for a reason, and that's because it's a real-deal SUV built on the bones of Nissan's unkillable hardbody pickup truck.
Try to find one starting with the 1990 model year or later. That's when the V6 engine was given upgraded throttle-body and fuel injection systems. In fact, the engine will be quite familiar to fans of the Z31-era 300ZX with the non-turbocharged VG30E.
Here's a 1995 Pathfinder for sale in Seattle for about $3,000. Find a Nissan Pathfinder for sale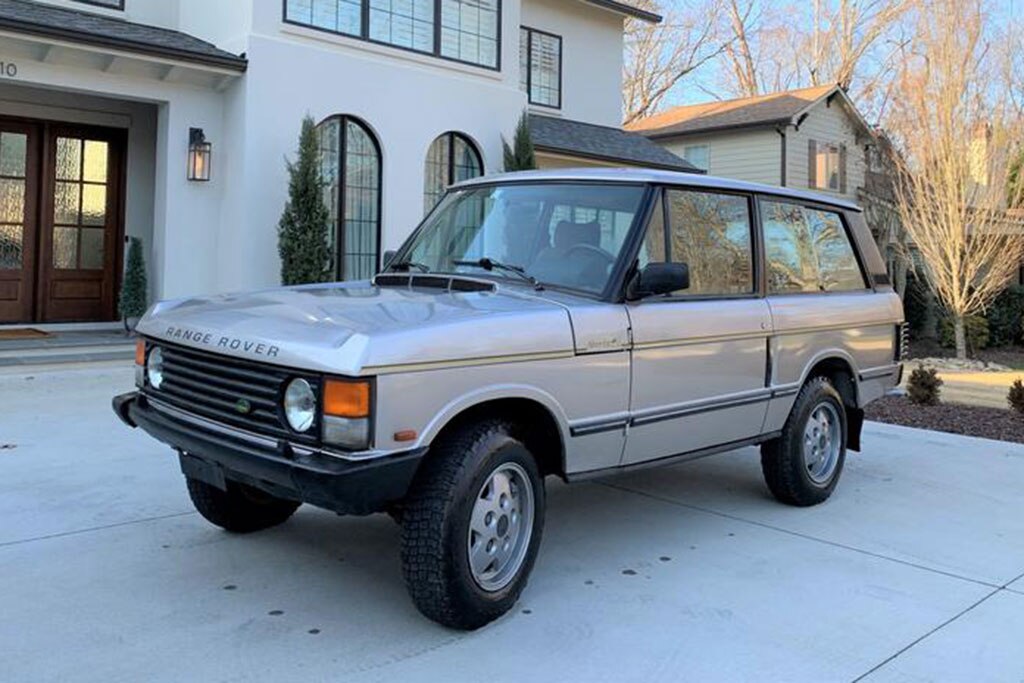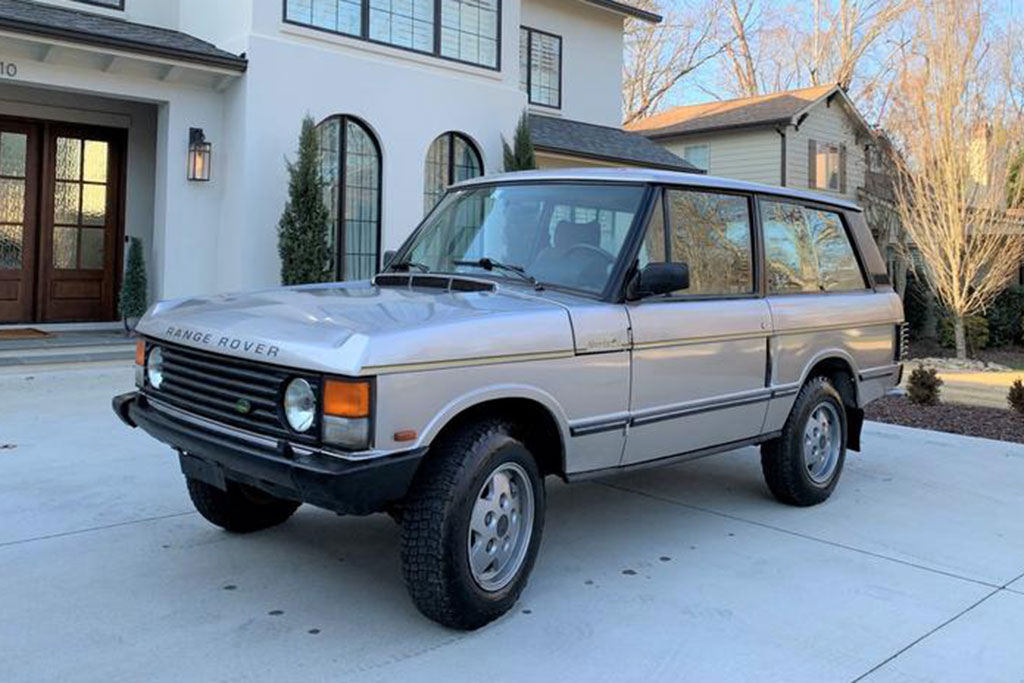 1970-1996 Land Rover Range Rover
Maybe your tastes are a little more upmarket. Allow me to introduce you to the Range Rover Classic. Clean examples are beginning to fetch serious dough, especially if we're dealing with a 2-door example instead of the more common 4-door Range Rover. That doesn't mean deals don't exist. Let's take a look at two variations on this theme: a "cheap" 4-door Range Rover and a well-priced 2-door example.
This nice looking but not perfect 1995 Range Rover is just under $15,000 and might be a great place to start for potential British-born adventure. It has a ton of miles, but so will just about every RRC you're going to find. If you want to go down this path, find a reputable Land Rover mechanic or start getting familiar with your tools. But once it's sorted, it should treat you right for a long time.
If you want to get ahead of the classic-car buying curve, though, you'll want to look at this 2-door Range Rover being sold for $18,500. It's hard to find a Range Rover Classic with less than 100,000 miles. This one has just 84,000. It also has a turbodiesel engine and a 5-speed manual gearbox. All of that adds up to one very unique Range Rover, at least here in the U.S. And that's before I reiterate that 2-doors are starting to earn serious coin at auction. Find a Land Rover Range Rover for sale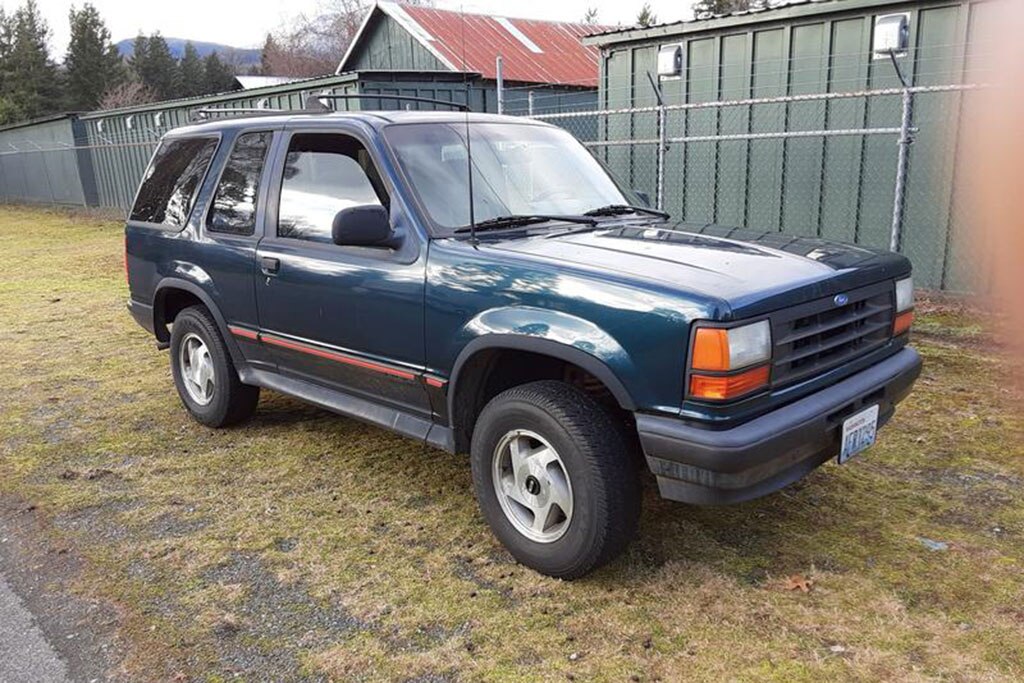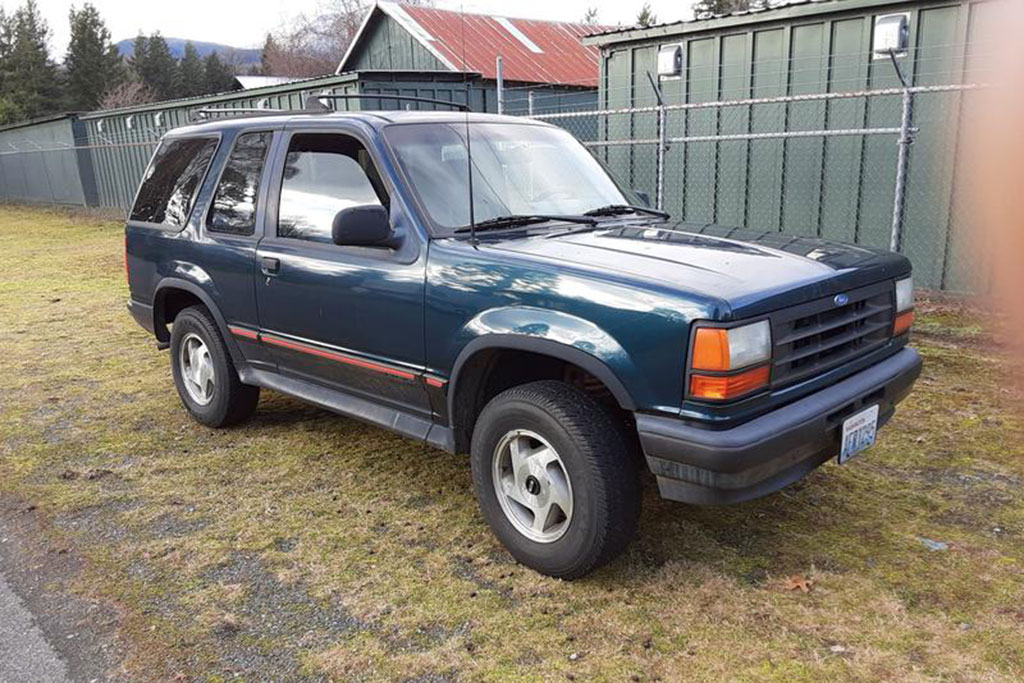 1991-1994 Ford Explorer
Yes, you too can live out your Jurassic Park fantasies! The first-gen Explorer is a capable yet underappreciated truck. And there are tons of them out there — usually for not a lot of cash. Case in point: this cool looking 2-door Explorer for less than $2,000 but with a bunch of miles on its odometer! The interior looks practically brand new. Is the Explorer really one of those boxy but cool old SUVs? Yes. Despite their popularity as a family car, they are quite capable.
This one is built on the same chassis as the Bronco II and the Ranger of the same era. It has real-deal 4WD, and that means an actual transfer case and 4Lo. And you activate it with the press of a button.
Ford used its 8.8-in axle on the Explorer and paired that with its legendary Twin-Traction Beam front suspension. The first-generation Explorer is literally ready for proper exploring. Find a Ford Explorer for sale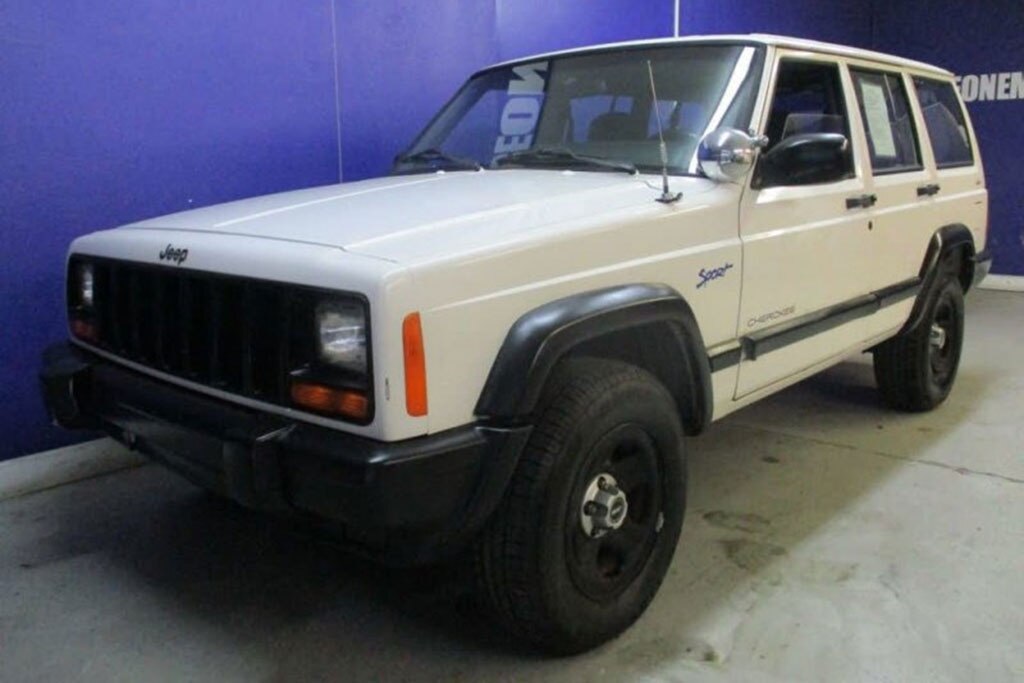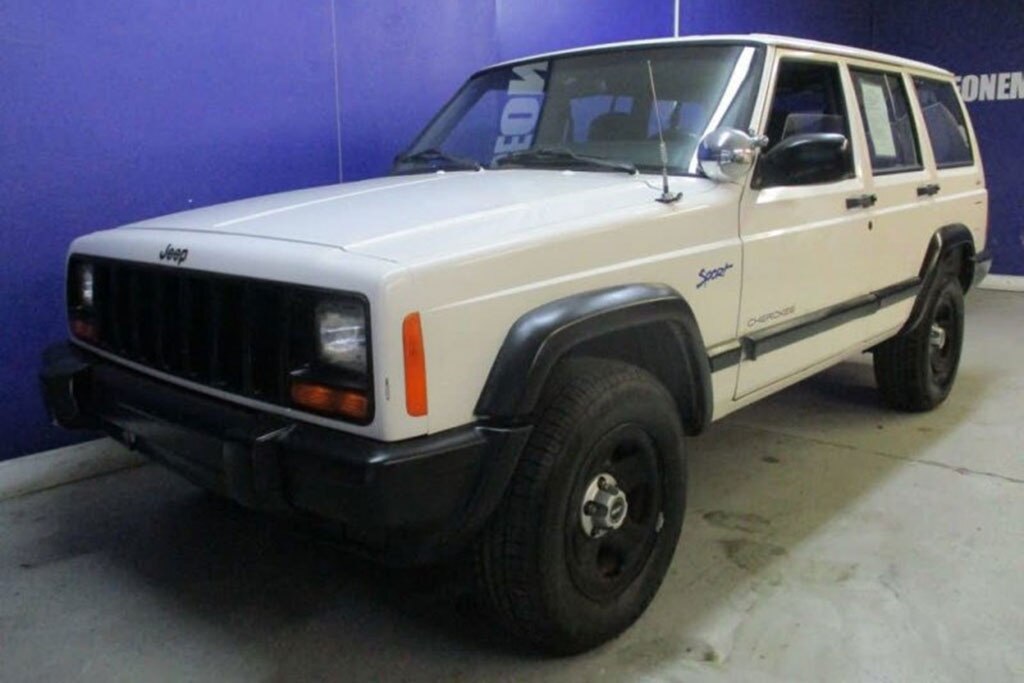 1990-2001 Jeep Cherokee
Sure, I said no Jeep Wranglers. I never said you couldn't buy a Cherokee, though! The first-generation Jeep Cherokee (and I'm not talking about the 2-door Wagoneer-based Cherokees) is a surprisingly capable and reliable little rig. Yes, the SJ came first, but it's the XJ that put the Cherokee in the hearts and minds of off-road SUV fans the world over. This "new" Cherokee actually debuted in the 80s, but it's the 90s era versions that you'll likely find in abundance — some with low miles, too, given the age.
Part of the Cherokee's appeal comes from the fact that it can take you anywhere. Another large part, though, is due to the legendary 4.0-liter straight 6-cylinder engine under the hood. Yes, you could get a Cherokee with 2.5-liter inline 4-cylinder engine — but don't do that. Get one fitted with the 4.0-liter, because it has great torque and lasts forever if you take care of it.
And you can find a Cherokee for dirt cheap. Or you can spend a little bit of money and get this excellent 1997 Cherokee Sport with under 130,000 miles for less than $7,000. Hurry up, though, because a clean vintage Cherokee is poised to rise in value. Find a Jeep Cherokee for sale
Jeff Glucker often writes about new cars but prefers the older ones. He lives in Southern California after escaping the cold grip of Boston. His love for the Red Sox and Celtics remains, however. Follow him on Instagram: @HooniverseJeff