Car News
Cadillac Adds Touring Package to CTS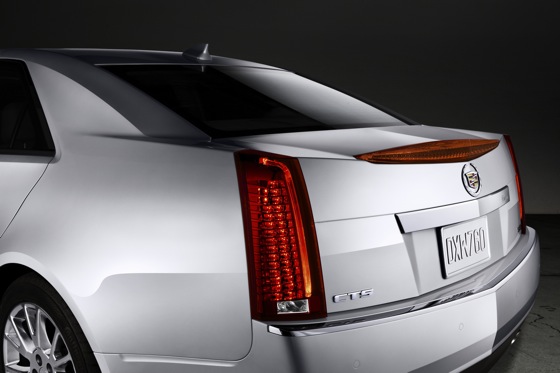 Sporty, V-Series upgrades for 3.0-liter and 3.6-liter models
Bigger wheels and aero performance enhancements
Interior enhancements like suede-wrapped steering wheel and shifter

Ask three random people on the street about Cadillac today, and you're not likely to hear even one mention blue-haired old folks cruising with their turn signal blinking. That image of Cadillac, one of America's most prestigious domestic brands, has been erased thanks to the CTS-V, the company's astonishingly high-performance cars. The CTS-V sedan, coupe and wagon are on par with the world's fastest and most capable automobiles. While the V-series cars are indeed impressive, they might be a bit over the top for most drivers. But thanks to the new Touring Package, some V-Series upgrades are now available on more practical and affordable CTS models.
Cadillac offers two V6 engine choices in CTS sedans and wagons, a base 3.0-liter or upgrade 3.6-liter (coupes get the larger V6 as standard). Touring Packages vary depending on engine choice. Both packages include a V-series aerodynamic spoiler, a suede-wrapped steering wheel and shifter, midnight Sapele wood trim, metal pedals and a dark-finish grille.
3.0-liter CTS models with the Touring Package also include microfiber suede seat inserts, HID headlamps and fog lamps, dual exhaust and 18-inch pearl nickel finish wheels. These upgrades add $2,065 to the bottom line.
The Touring Package for CTS models with the larger, 318-horsepower 3.6-liter V6 also includes Recaro performance seats and 19-inch polished wheels with either summer or all-season tires for a $2,810 premium.
All 2012 CTS models are now equipped with standard Bluetooth connectivity, while there are also new options like rain sensing wipers and blind spot warning (coupe only). Cadillac is also offering three new colors for 2012: Opulent Blue Metallic, Black Diamond Tri-Coat, and Mocha Steel Metallic.
While impressive, Cadillac's V-Series models are clearly not ideal for all drivers. Not everyone needs 556 horsepower from a supercharged V8, especially considering the car's starting price of over $63,000 and fuel economy in the teens. With Touring Package upgrades available on lesser CTS models, some of the sporty appeal of the V can now be found in a more affordable, economical and practical packages.
What it means to you: The CTS Touring Package offers V-Series styling and equipment upgrades without the high price of entry and abysmal fuel economy.