Car News
Cadillac Certified Pre-Owned Program Offers Expanded Warranty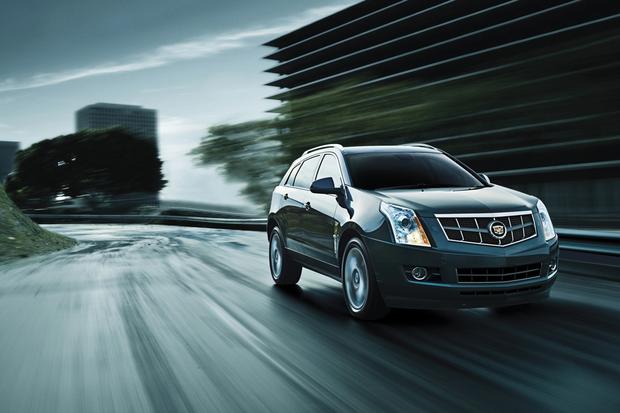 CPO Cadillacs get 6-year/70,000-mile warranty
CPO warranty now matches new-car warranty
Program includes vehicles less than four years old
Choosing a Certified Pre-Owned (CPO) vehicle instead of a new one can be a smart choice, especially for luxury-car shoppers. Dealers carefully inspect CPO vehicles, restore them to like-new condition and offer them with warranties. This often means a significant discount compared with a new car, and the warranty coverage sweetens the deal by giving shoppers peace of mind.
Cadillac expanded its CPO warranty program to match the coverage offered with its new vehicles. The luxury automaker now includes a bumper-to-bumper warranty for six years or 70,000 miles, whichever comes first. In addition, Cadillac includes 24-hour roadside assistance, courtesy transportation and a 3-month subscription to GM's OnStar emergency and concierge services and satellite radio service.
Luxury CPO vehicles are especially attractive to shoppers for three reasons. First, more expensive cars lose more value over the first few years than more mainstream models. This means a bigger discount when you buy used. Second, CPO warranties ease the concern that a big-ticket repair could ruin an otherwise good deal. And last, shoppers considering a popular new car can often buy a CPO luxury car -- often with a similar or better warranty -- for the same money.
To be eligible for Cadillac's CPO program, used vehicles must be less than four years old and have less than 50,000 miles. That makes previously leased vehicles good candidates for CPO programs. Cadillac anticipates a flood of lease returns this year -- as many as twice what it saw last year. That's good for CPO used-car shoppers, who can take advantage of the automaker's larger CPO inventory and willingness to incentivize with a longer warranty.
When it comes time to purchase, used cars are obviously easier on the wallet than new ones. But in the long term, repair costs for a used car can erase the savings. Choosing a CPO vehicle instead of a new or used one, especially a CPO vehicle with a strong warranty, allows shoppers to enjoy the best of both worlds.
What it means to you: Cadillac now offers a 6-year/70,000-mile warranty for all its CPO vehicles. Cadillac CPO vehicles are less than four years old, have under 50,000 miles and are all inspected and reconditioned to look and operate like new.