Car News
Cars We'd Like to Get as a Gift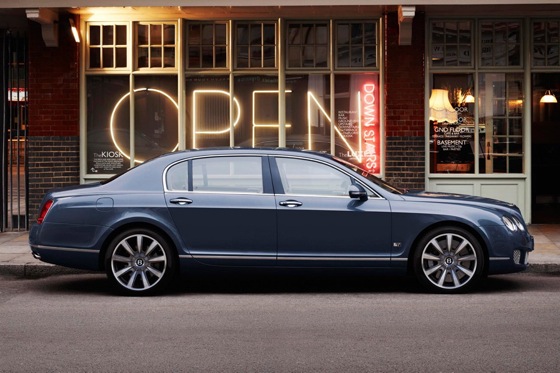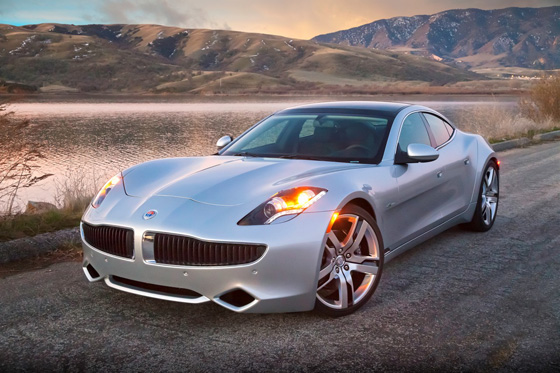 Assuming Santa has some way of bending the time/space continuum so he can deliver presents to every home around the world in one evening, then it's not too hard to surmise that he could do something similar with chimneys. To squeeze a gaming console down there is one thing, but making sure whoever has been nice this year gets a car - that requires some special North Pole technology.
We can always dream, though. And those dreams have led several AutoTrader.com staff members to send their own letters to Santa regarding what kind of vehicle (with a red bow around it) would make their yuletide especially joyous. On Christmas Eve, look up in the sky. If there's a team of reindeer pulling a car transporter, then maybe the following wishes really will come true.
2005 Acura NSX
Kristopher Affayroux, Sr. Automotive Content Specialist
What better car than one with the looks and performance of an exotic, but with the every day reliability and same basic maintenance as a Honda Accord? Mine would have to be the rare yellow-on-yellow color scheme and with the six-speed manual transmission.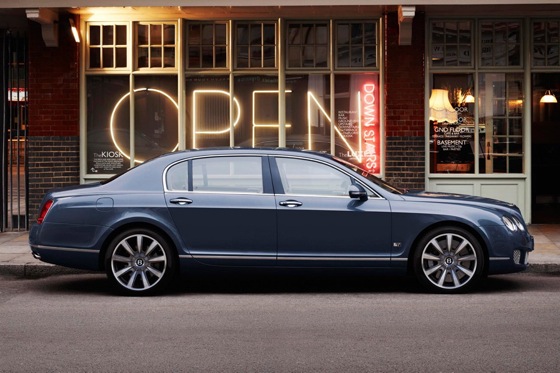 2012 Bentley Continental Flying Spur Series 51
Brian Moody, Site Editor
There's no luxury quite like the luxury of extra space. The Continental Flying Spur is certainly big, but it's not so massive that driving it around town is a hassle. The Series 51 offers interior colors and textures that make the car feel a little more youthful and exciting than a typical Bentley. Graphite-finished 19-inch wheels look especially handsome on this large sedan. The Bentley keeps the techie in me happy, too. It features an 8-inch screen that displays ride and comfort settings for the suspension, functions for the audio system and phone, as well as the latest navigation system, which uses both a hard drive and a DVD player to access route data.
1999-2002 BMW M Coupe
Dwight Cunningham, Automotive Content Specialist
When it comes to German performance vehicles, BMW is at the top of my list. The first-generation M Coupe has a quirky "breadvan" look matched with tons of performance. My ideal M Coupe would be as original as possible, in black with a red interior. Packing the same inline six-cylinder engine as BMW's more popular M3, the M Coupe could sprint from 0-60 in 5.1 seconds. By 2002, the M Coupe was packing 315 horsepower.
1973 BMW 2002
Scott Markle, Sr. Manager, Content Strategy
Photo courtesy of Flickr user zombieite
The BMW 2002 is the forefather of the 'Ultimate Driving Machine' - progenitor of the iconic 3 Series and the many excellent sports sedans that followed. In the 1960s, while most of America focused on muscle cars battling for drag strip dominance, a dedicated cache of driving enthusiasts enjoyed the more cerebral thrills of relatively low-powered but great-handling European sports cars, like those from Triumph, MG and Alfa. The genius of the 2002 was blending the driving enjoyment of those small sports cars with the practicality of a sedan. I'll take my 2002 in red with black vinyl interior, four-speed manual and hand-crank sunroof. '73 was the last year for "roundie" taillights and before chunky government-mandated bumpers - and also happens to be the year I was born.
2012 Chevrolet Camaro ZL1
Justine Petruska, Sr. Content Designer
In my opinion, if a 304 horsepower, V6 Camaro is good (and it is), then a 580 horsepower, 6.2-liter supercharged V8 Camaro is all the merrier. And the lines are just amazing - this car looks fast standing still. Chevrolet calls it "...the highest-performing production Camaro of all time. It is literally like nothing you've ever driven before." We believe them, now where do I sign?
1955 Chevrolet Bel Air
Ben Cheney, Automotive Data Manager
1955 was the first year of the "Tri5" (a term applied to American cars made between 1955 and 1957, with an emphasis on Chevrolets). I prefer the '55 because, to my eyes, it has the cleanest design - no tail fins. Renowned not just for its terrific styling, this was also the first widespread application of Chevy's legendary small-block V8. My perfect '55 would have updated suspension, brakes, wheels, tires and a fresh small block - but the body and interior would have to be original.
Find your Chevrolet Bel Air on AutoTrader Classics
1970 Chevrolet Chevelle SS
Tommy Flanagan, Automotive Content Specialist
One of the greatest muscle cars General Motors ever built, along with all the other 1970 A-bodies (GTO, 442, GSX). With 450 horsepower and 500 pound-feet of torque, this car invoked fear among Ford and Mopar drivers like no other. My perfect example would be as original as possible.
Find your Chevrolet Chevelle on AutoTrader Classics
2012 Ford F-350 Super Duty
Ryan Dickerson, Sr. Product Manager, Social Media
With 385 horsepower and 405 pound-feet of torque, the F-350 with the 6.2-liter gasoline V8 is perfect for towing my boat to the Florida Keys. Options like the Trailer Tow Package and leather (in the Lariat and King Ranch versions) make it both capable and comfortable.
Find your Ford Super Duty pickup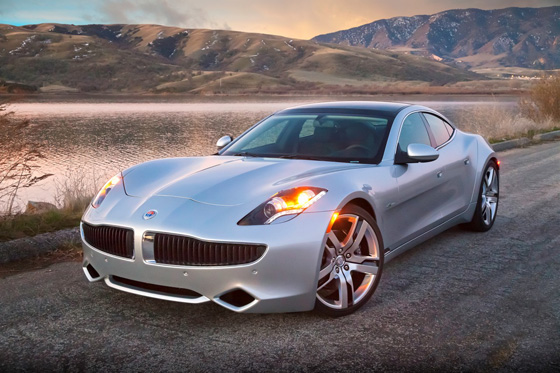 2012 Fisker Karma
Whitney Homans, Content Designer
The Karma is a great-looking car that's also kinder to the planet than most other luxury/performance vehicles. Henrik Fisker, the company's CEO and designer, sums it up for me: "The Karma proves that we can drive environmentally responsible cars without sacrificing the emotional things that made us fall in love with cars in the first place." Recycled materials, gasoline/electric engine, 400 horsepower, and styling by Aston Martin's former design director. It's the ultimate luxury car for a modern hippie like me.
Learn more about the Fisker Karma
2013 Lotus Evora GTE
Davis Adams, Content Producer
Since its debut at Pebble Beach earlier this year, the Lotus Evora GTE has given me a reason to try and stay on Santa's Nice List. With almost 450 horsepower and a super-lightweight chassis, it's the fastest street-legal car Lotus has ever built. Never mind that it's a limited-edition vehicle; the carbon fiber, supercharger and gorgeous matte yellow paint have me pining for that imaginary Christmas Day.
1995 Toyota Supra
Russel Ramey, Web Developer
I consider the 1990s-era Supra to be a serious performance car and classy at the same time. I'd want the stock 3.0-liter V6 engine bored and stroked to 3.4 liters, plus a six-speed manual transmission. That will require Santa's elves to do a little extra customization, since the original manual gearbox was a five-speed. Still, the result is a 20-year-old car that could still make short work of most any modern muscle car.