Car News
Declining Used Car Prices Signal Smart Time to Buy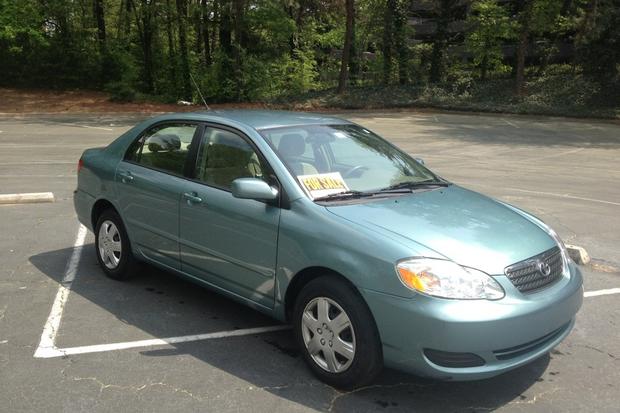 Average used car prices at auction decline.
Prices for pickups and work vans rise.
Prices are impacted by economy, Oklahoma tornado.
Those with plenty of time to shop for a used car can afford to wait for the right deal. That's important, since car prices are constantly changing and responding to such factors as gas prices and the condition of the local and national economy. When prices are down, patient buyers can swoop in for a great price on a used vehicle.
Fortunately, prices for most used vehicles at auction are declining, signaling an opportunity for shoppers to take advantage of the trends.
Ricky Beggs is vice president and managing editor of Black Book USA, a subscription service that provides pricing information to auto industry professionals. Beggs says that, except for a few truck segments, used car prices continue to decline. Declining prices at auction generally indicate lower prices for shoppers on dealers' lots, too.
Prices for vehicles that Black Book classifies as "near luxury cars" dropped the least among car segments but are still trending downward overall. Beggs reported that prices for midsize pickups and cargo minivans are increasing. He suggests both immediate and long-term causes for the uptick in used truck prices.
"Housing, growth, an overall improving economy and now the additional need around the Oklahoma City area for cleanup and ultimately reconstruction continue to be the primary drivers [of high truck values]," Beggs said.
In real estate parlance, it's a seller's market for used pickups and cargo vans and a buyer's market for used cars.
But these trends can change quickly. Insiders like Beggs who carefully watch used vehicle prices monitor huge amounts of data to spot trends. Most shoppers cannot afford to consider minor swings in pricing in their purchase decisions.
But auction prices are a leading indicator of the prices shoppers will pay for used vehicles. And right now they indicate that used car shoppers can expect prices that are lower than they were just weeks ago. If you're waiting for the right time to buy, this may be your opportunity. If your need for a car is more urgent, consider yourself lucky to be shopping at the right time.
What it means to you: If you're shopping for a used car, your timing is good; prices at auction are down, suggesting lower retail prices for used cars on dealers' lots.