Car News
Do These Spy Shots Show an Upcoming Dodge Viper ACR?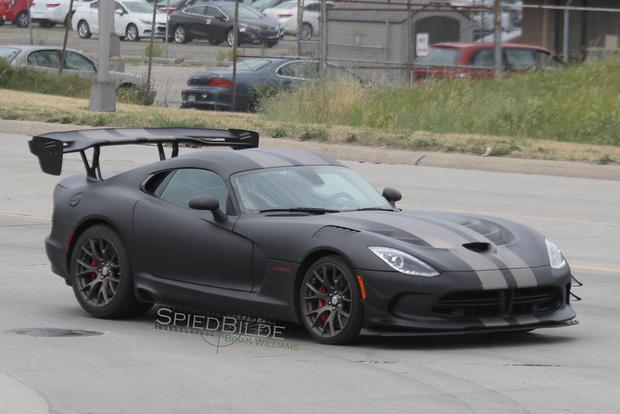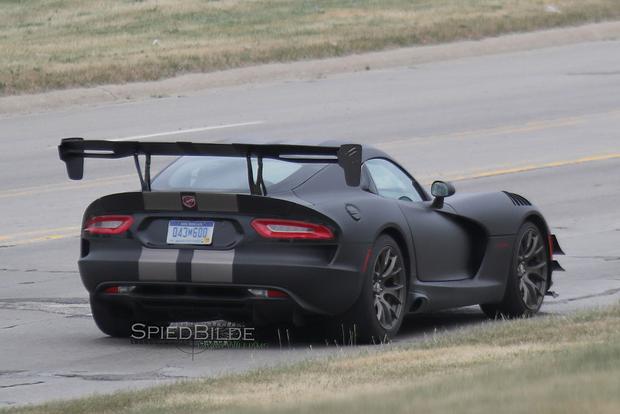 Is the high-performance Dodge Viper ACR poised to make one more comeback before the Viper goes away for good? New spy shots suggest that might be possible. They reveal the Viper wearing some serious go-fast parts, an ACR badge on the side and manufacturer license plates that automakers use for testing.
From an outside perspective, the images clearly show what appears to be an upcoming Viper ACR. They display the car's characteristic wing and an ACR badge behind the front wheels, as well as huge brakes and aerodynamic modifications designed to bolster performance.
The arrival of an ACR model would be an exciting -- and surprising -- turn of events for Dodge Viper fans. Previous ACR models arrived near the end of the run for earlier Viper generations, offering amazing performance that rivaled some of the most expensive supercars ever manufactured. But Dodge recently announced that the latest Viper won't be redesigned or updated but outright canceled, leaving the car's future in jeopardy and causing many enthusiasts to assume there wouldn't be a high-performance ACR version. If these spy shots are any clue, however, Dodge still plans to bring back the ACR name for one more run before the Viper leaves the market.
The standard Viper offers 645 horsepower and a starting price tag of $91,000 before options. Originally on sale in 1992, the current model debuted in 2013, first as the SRT Viper and later as the Dodge Viper. But the high-performance coupe never reached sales targets, leading to its cancellation after a short production run.