Nearly every automaker now offers an SUV with some serious underhood power, and most have sporty handling to back up that performance. That definitely wasn't the case 15 years ago, when just a handful of automakers stuffed big engines into family-oriented SUVs.
Now, those snarling SUVs are bargains, and some are beginning to have a strong following. Here's a look at four you can find for less than $20,000 a piece.
Chevrolet TrailBlazer SS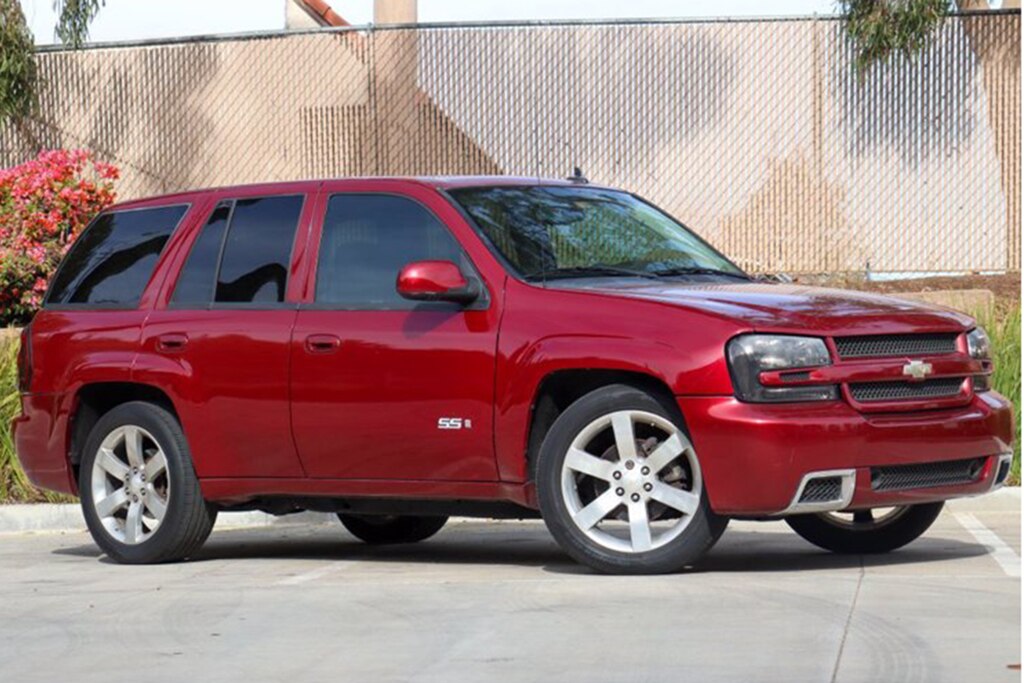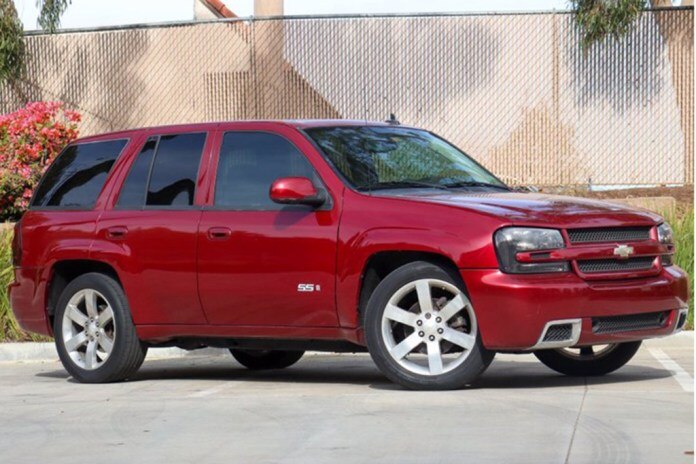 General Motors' vaunted LS V8 engine family has powered generations of high-performance cars, and it worked really well under the hood of the Chevy TrailBlazer. The TrailBlazer SS was offered between 2006 and 2008, and it used a 390-horsepower, 6.0-liter version of the LS to shift power to all four corners through a four-speed automatic transmission. The combo was good for a 5.7-second 0-60 mph sprint, and of course, the LS responds well to the seemingly infinite number of modifications available. The buttoned-down suspension gave it decent handling for an SUV, too.
Finding a stock one isn't easy, though Chevy made quite a few TrailBlazer SSs. Here's a nice red one with no accidents noted on its Carfax and just 86,000 or so miles on its odometer. Find it for $17,700 at a used car dealer in California. Find a Chevrolet TrailBlazer on Autotrader
Saab 9-7X Aero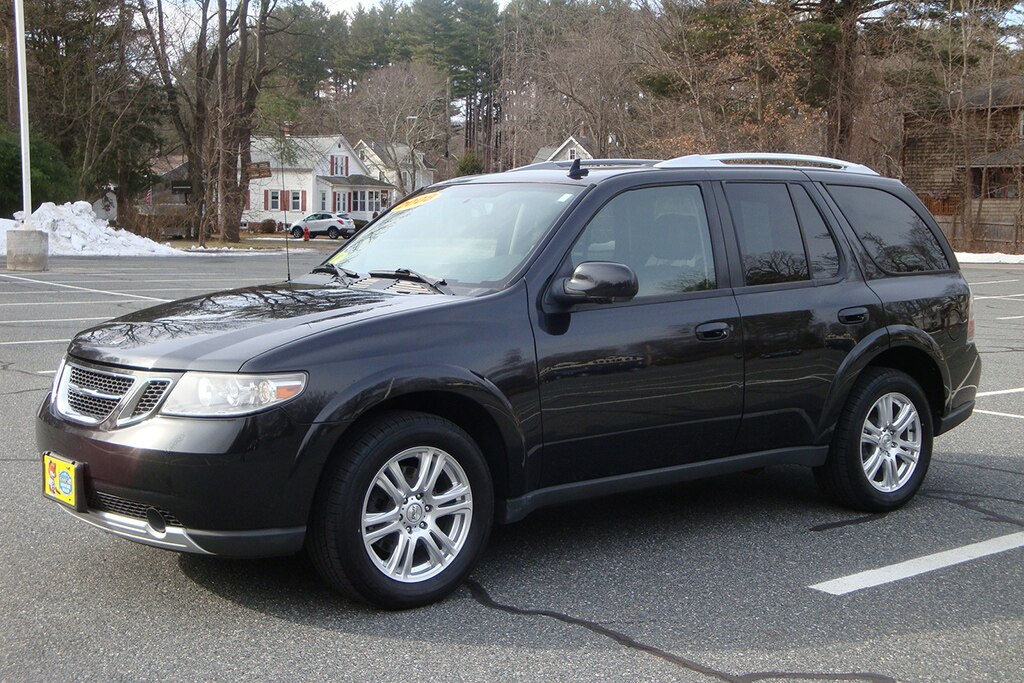 Like the TrailBlazer but want different styling and a slightly nicer interior? Look for the ultra-rare Saab 9-7X Aero. The only Saab built in the United States was briefly offered with the same LS2 V8 seen above, but it was paired with a slightly different suspension setup and a different interior with nicer materials and a sharper, more car-like design.
The 9-7X Aero was made for just two model years — 2008 and 2009 — and a mere 554 are said to have been built. Of those, just 21 were silver, while the rest were Carbon Flash like this one for a quite reasonable $13,800 at a used car dealer west of Boston. This one has aftermarket wheels but looks showroom fresh otherwise. Find a Saab 9-7X Aero on Autotrader
Jeep Grand Cherokee SRT8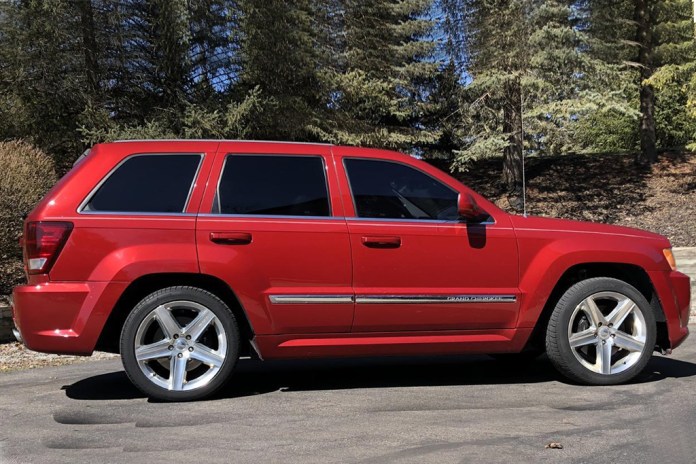 Jeep left the dirt behind with its Grand Cherokee SRT8, a remarkably polished performer for a vehicle that shared its basic platform with a capable SUV. The 6.1-liter Hemi V8's 420 horsepower didn't hurt, but the Grand Cherokee also featured a taut suspension, big brakes, and grippy tires. For a stint, the Grand Cherokee was the fastest-accelerating of Chrysler's SRT8 models, thanks to its full-time four-wheel-drive that didn't allow for as much wheelspin as the big sedans and coupes.
The SRT8 is fairly common; at last check, there were more than 150 on Autotrader. It also seems to be appreciating, so snap one up soon. Here's a nice red 2006 from a private party outside Detroit for under $15,000. It's got some miles, but the ad suggests a lot of recent maintenance and upgraded shocks. Find a Jeep Grand Cherokee on Autotrader
Land Rover Range Rover Sport Supercharged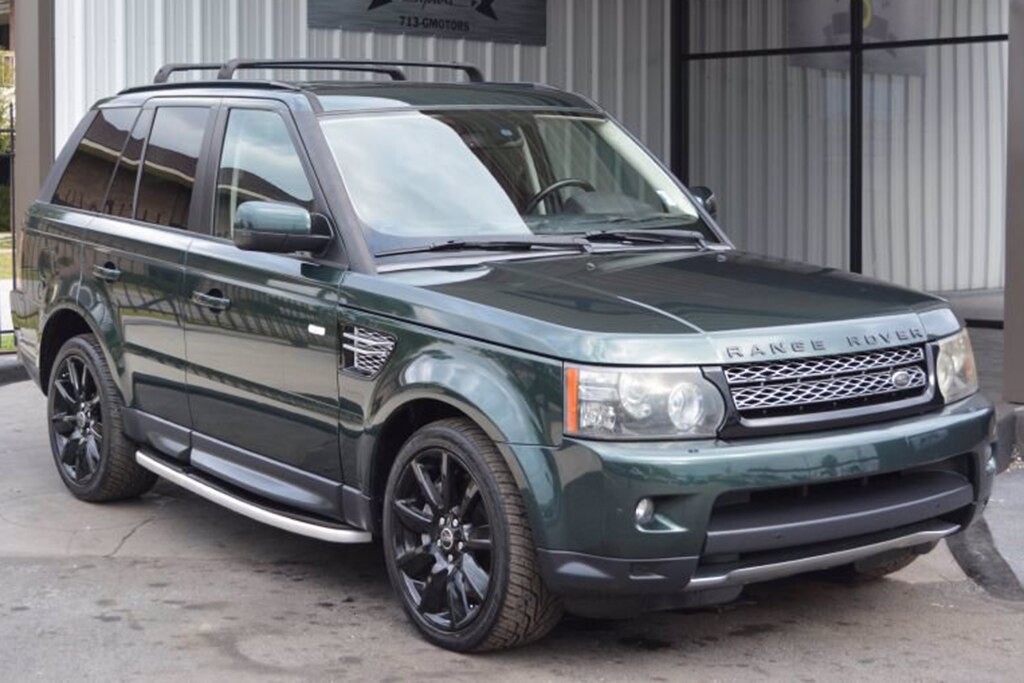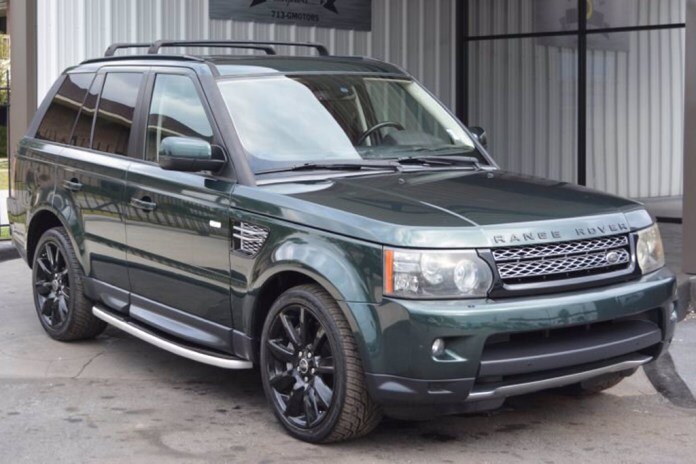 Range Rover tossed the word "Sport" on the back of its smaller — but still plenty big — SUV and the model actually lived up to the billing. With its classic Range Rover shape sitting over a chassis somewhat shared with the Land Rover LR3, it may come as a surprise that this SUV is an impressive handler.
Land Rover was passed between Ford and its current owners during the first-gen Sport's run. Later models used a Jaguar-designed 5.0-liter V8 rated at a hefty 510 horsepower. While not cheap to run, the engine is a thriller. Here's a nice green 2012 that comes in well under budget at a used car dealer in Houston. Find a Land Rover Range Rover Sport on Autotrader