At the height of the first SUV boom in the 1990s, every automaker wanted a high-riding, four-wheel-drive vehicle for their showrooms. But an in-house design takes years — not to mention hundreds of millions of dollars — to develop. To capture buyers, automakers worked out deals with one another that saw a slew of rebadged SUVs rolling down assembly lines.
They're called badge-engineered vehicles, and they're not something we see very often anymore. Consumers are a lot more savvy these days, though it wasn't very long ago that Chevy and Nissan sold identical small commercial-oriented vans and even Mercedes-Benz briefly reworked its GLA-Class crossover for Infiniti to sell as its QX30.
Here's a look at five badge-engineered SUVs you probably haven't seen in ages — unless you're looking in a junkyard.
Mazda Navajo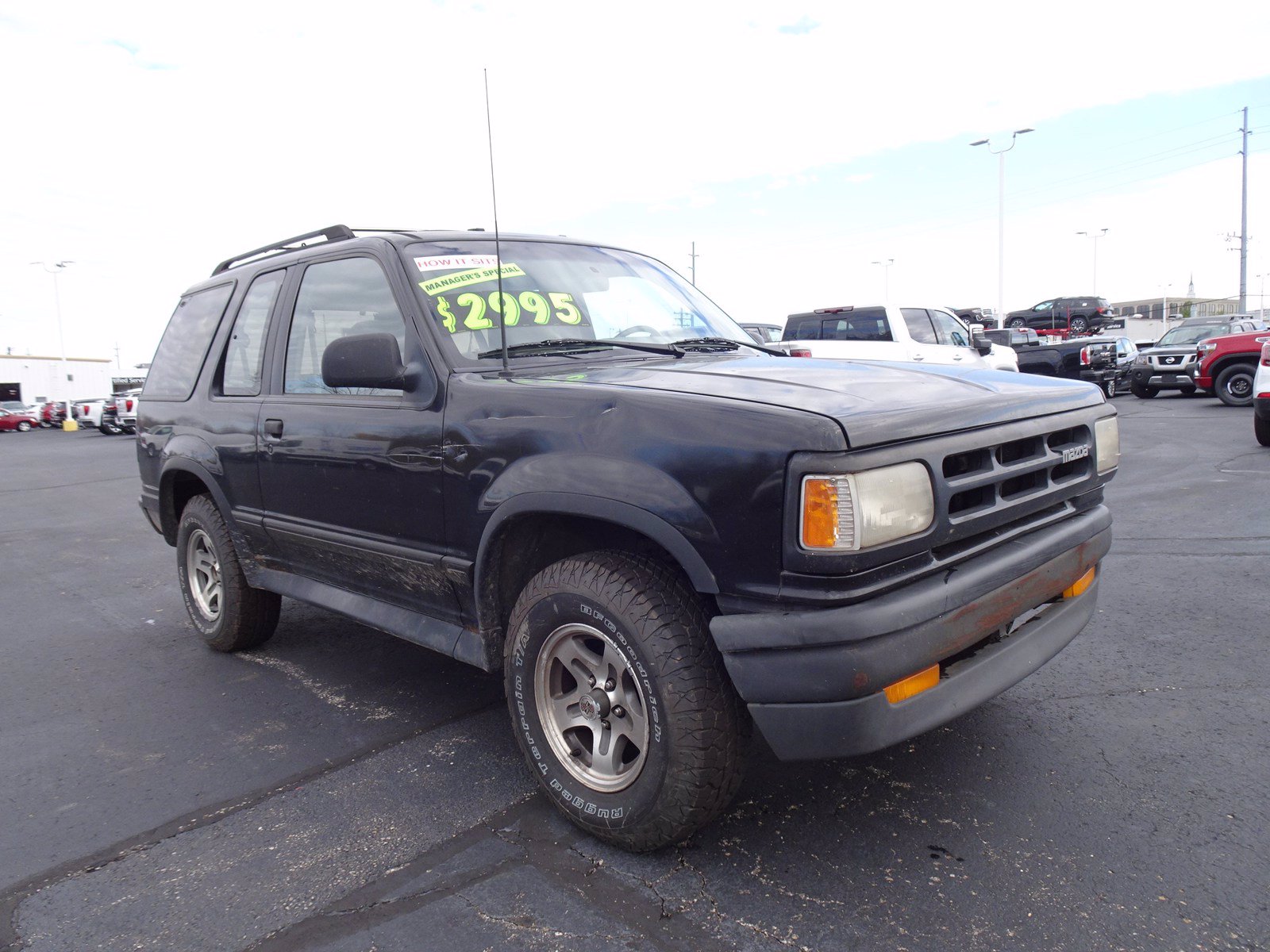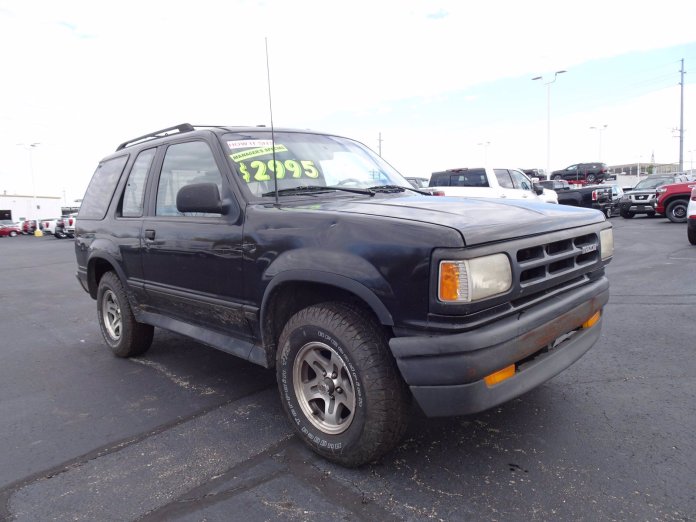 Mazda was part of the Ford sphere of influence until just a few years ago, so it should come as no surprise that the automaker had its own version of the Explorer. The Navajo differed primarily in its grille design and its side cladding — with one major caveat. Ford reserved the four-door Explorer for its own showroom, and as a result Mazda only sold a two-door version.
Predictably, the two-door Navajo was a glacially slow seller, even though it inexplicably won Motor Trend's 1991 Truck of the Year award. The Navajo was priced at $18,000 in its inaugural year, and it came only with four-wheel drive. It was slightly better-equipped than an equivalent Explorer, which could be had for around $16,700 in four-wheel-drive XL trim. Navajos are hard to find, though here's a black one-owner example for $1,300 in Cincinnati. Find a Mazda Navajo on Autotrader
Honda Passport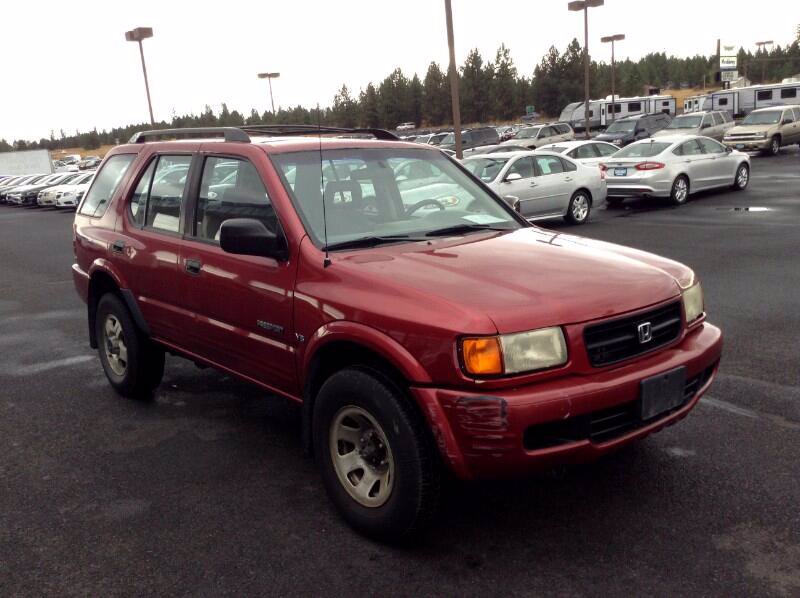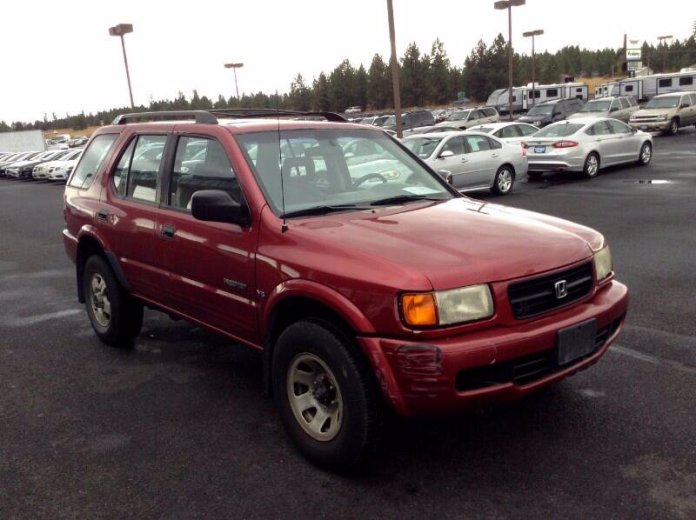 Today's Honda Passport shares only a name — and five seats — with the original, which was built by Isuzu at a plant co-operated with Subaru in Indiana. Confused? Don't be. Honda built Odyssey vans and slapped Isuzu Oasis badges on them in exchange for Isuzu Rodeos with Honda badges. Win-win, right? Not really. The Oasis was basically a flop, though many wound up as taxis in New York.
The Passport, on the other hand, arrived in 1995 to keep Honda dealers busy until the CR-V arrived for the 1998 model year. The '95 Passport was around $400 more than the Rodeo, though Isuzu offered more individual options. For instance, Honda made a sunroof standard on the range-topping Passport EX for $27,000 or so with four-wheel drive and an automatic, while the equivalent Rodeo LS was priced closer to $26,500. Isuzu redesigned the Rodeo for 1998, and the Passport made a single-year appearance, so this $2,000 example in Washington State is a rare bird. Find a Honda Passport on Autotrader
Acura SLX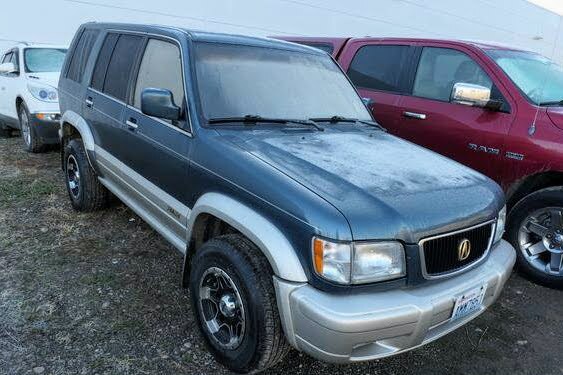 Honda and Acura weren't done with the just the Rodeo-Odyssey trade. For the 1996 model year, Honda's upscale Acura division got its own version of the larger Isuzu Trooper. By then, the Trooper was no spring chicken, however, having debuted for 1992. The SLX came well-equipped; unlike the Trooper, there was no manual transmission version and air conditioning as well as power windows were all standard fare. The SLX also came with a four-year, 50,000-mile warranty versus Isuzu's three-year, 50,000-mile coverage, and certainly Acura dealers had a nicer refreshment bar in the service waiting area.
Price-wise, the 1996 SLX ran about $34,300. Adding the Premium Package that later became standard brought power-adjustable and heated front seats, leather trim, a big moonroof, and fake wood trim for about $38,400. Isuzu charged about the same for its fully-loaded Limited trim level, though quirky headlight wipers were included. Worth it. A used SLX is a rare find, so be sure to set an Autotrader alert if you want to relive the magic. Find an Acura SLX on Autotrader
Chevrolet/Geo Tracker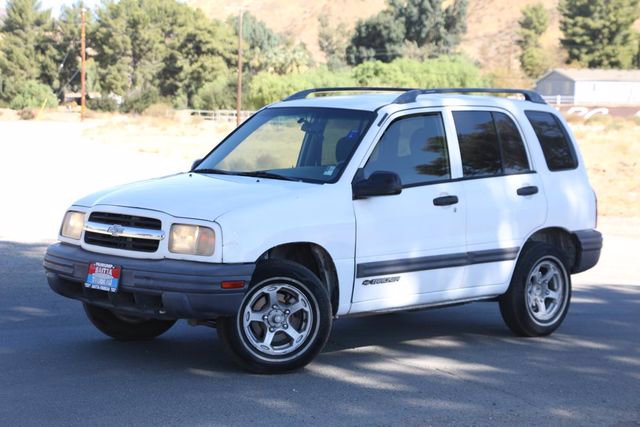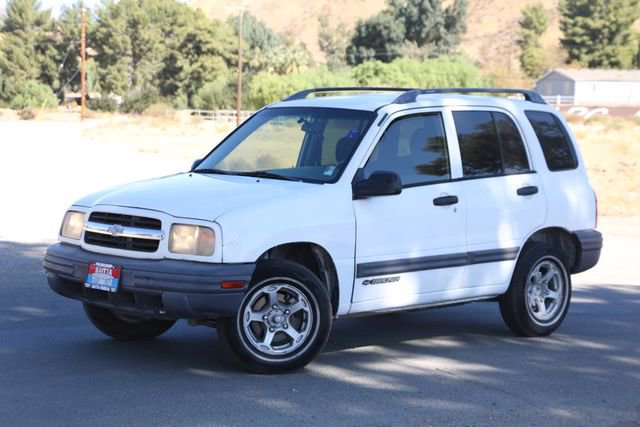 General Motors' oddball Geo brand existed as a repository for badge-engineered models, so it should come as no surprise that the division's sole SUV was made by someone else. That it actually outlasted the Geo brand is impressive, though. The original Tracker arrived in 1989 with little to differentiate it from the Suzuki Sidekick. Built by Suzuki in Ontario, Canada, (where it was sold as a GMC Tracker) the Tracker boasted just 80 horsepower, though it weighed just 2,200 pounds unladen. Four-wheel-drive was standard at first, and initially the Tracker came only as a two-door with a hardtop or a soft top.
The Tracker was very basic at first, as you might expect for a model that cost just over $9,000 in 1991. Buyers had to pay extra for a back seat, a tachometer, and even trip odometer. Suzuki, which was still making the oxcart-grade Samurai into the early 1990s, positioned its Sidekick slightly more upscale, and it was priced accordingly at around $10,500.
GM dropped Geo in 1998, and the first-generation model was briefly sold as a Chevy Tracker. A redesign for 1999 stuck around until 2004, though by then the price of entry climbed to $20,000. Given the Tracker's long run, there are plenty still out there, like this spiffy white one in Santa Clarita, California, for under $2,500. Find a Chevrolet Tracker on Autotrader
Isuzu Ascender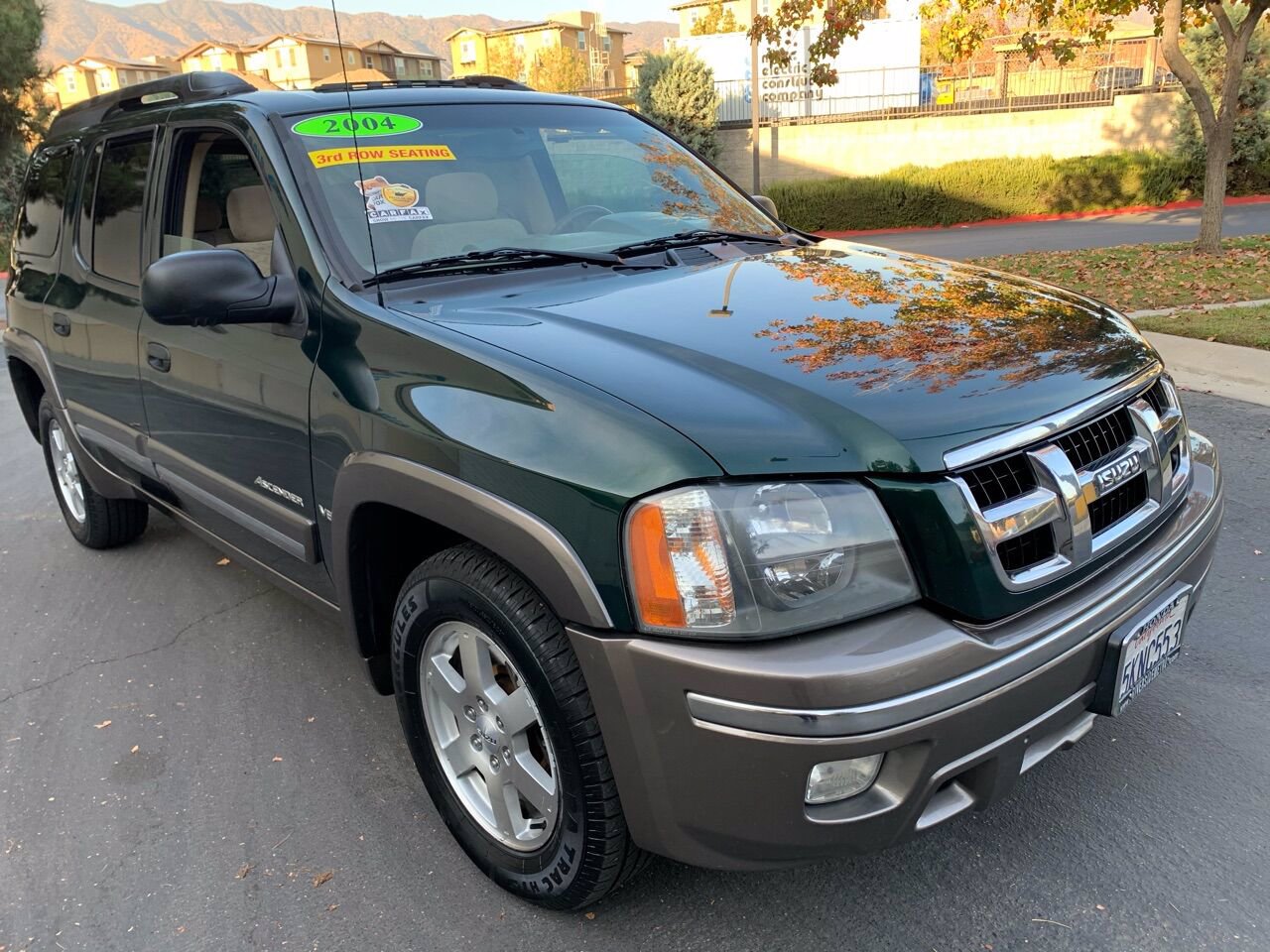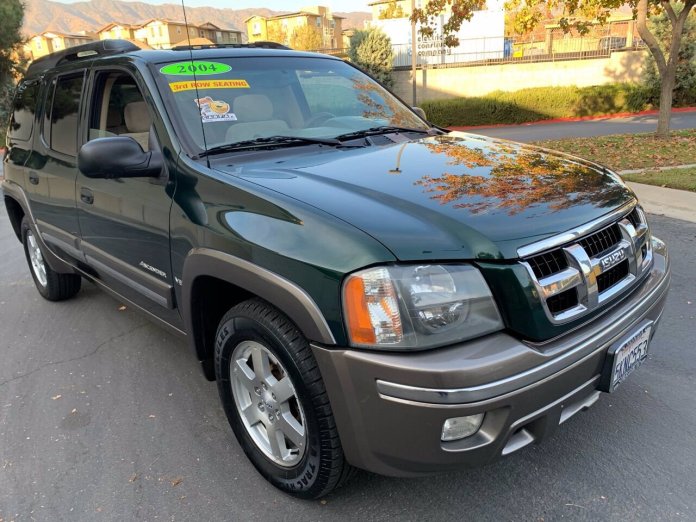 Jumping into the 21st century, let's remember Isuzu's last gasp — the Ascender. Absolutely starved for products by 2003, Isuzu called on longtime partner GM to supply it with a new model. The General redressed its midsize SUV in Isuzu garb and called it the Ascender, an ambitious name for a vehicle that never felt very elevated.
At launch in 2003, the Ascender ran about $29,000, putting it about $1,500 ahead of the Chevy TrailBlazer and $200 below the GMC Envoy. Of course, this platform eventually begat the Buick Rainier, Oldsmobile Bravada, and Saab 9-7x. The Ascender eventually came in short- and long-wheelbase forms, with straight-six and V8 engines, though Isuzu didn't get a weird pickup-ish variant like the Envoy XUV. Today, the Ascender is a value-priced SUV. Find this tasty green three-row version for just $5,995 in Glendora, California. Find an Isuzu Ascender on Autotrader