The approach of winter is a sad time of year for enthusiast cars across America. The inevitable snow and road salt means we have to put away our fun cars for the long winter — but that doesn't mean we have to take a break from having any fun on the road. Here are 11 great enthusiast cars for enjoying the worst driving conditions.
Jeep Wrangler
Pick any Wrangler in your price range and you'll get an SUV that laughs in the face of snow. Wranglers of all generations are a blast to drive off-road, though they aren't always fun on-road. The newer the Wrangler, the more comfortable it will be — but any of them will get you through the nastiest snow storms with ease. Maybe avoid soft tops if you want to keep warm in the winter months. Find a Jeep Wrangler for sale
Jeep Cherokee XJ
The Jeep Cherokee XJ has been called the Miata of off-roaders, and that's pretty accurate. It's loved for its rugged off-road capability, everyday driveability and common availability at affordable prices. The advantage of the XJ over most Wranglers is improved on-road comfort and a more pleasant driving experience overall compared to the spartan Wrangler. Find a Jeep Cherokee for sale
GM W Body
The GM W platform is one I've defended in the past. My reverence for the W-body understandably received a mixed reception from you, the readers, but I stand by my statement that these dirt cheap front-drivers make fantastic winter cars. I've personally driven through several Wisconsin winters in a 2001 Chevy Monte Carlo SS — and as long as the tires were decent, it was a champ in the snow. If you go the W-body route, I strongly recommend finding one with the beloved 3800 V6 engine. Find a Chevrolet Monte Carlo for sale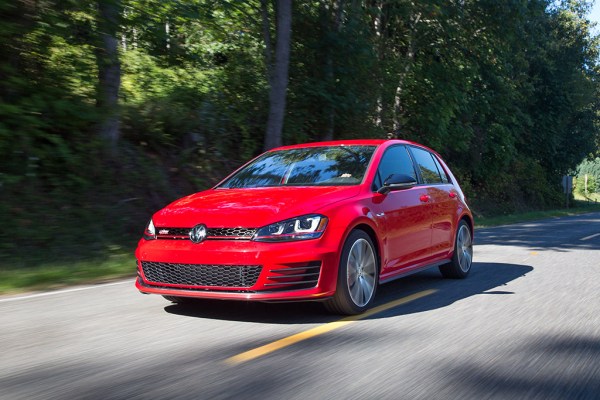 Any Front-Wheel-Drive Hot Hatch
If I were to list every hot hatch individually, this list would get awfully long, so I've lumped them together. Take your pick from the likes of the Ford Focus or Fiesta ST, Volkswagen GTI, Honda Civic Type R, Mini Cooper S or any of the others in the growing segment. The beauty of the hot hatch is that it combines genuine driving fun with everyday practicality. Part of that practicality is safely getting you to work or school in all seasons. Find a Volkswagen GTI for sale
Subaru WRX/ STI
And now for the most predictable car on this list, the Subaru WRX/STI. For those unfamiliar with Subaru lingo, an STI is basically just a hotter version of the WRX sport compact. This is a distinctly different animal from a front-wheel-drive hot hatch, because it's all-wheel drive, and because the current generation is only available as a sedan. With its strong all-wheel-drive system and rally racing roots, a WRX or STI will not only help you get through the snow, but you'll also have a blast doing it. Find a Subaru WRX for sale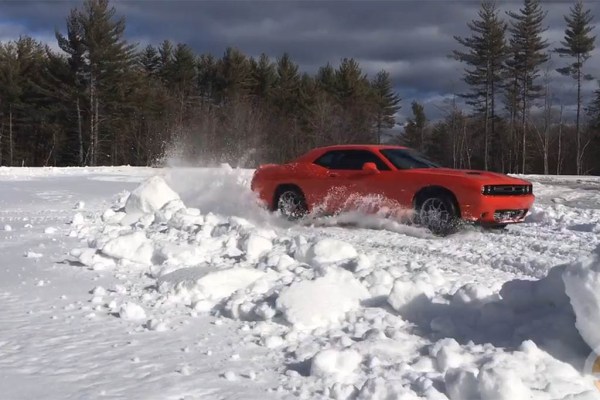 Dodge Challenger GT
Looking for a little muscle on your winter car? Enter the Dodge Challenger GT, the most practical muscle car on the market. It has the distinction of all-wheel drive — a class-exclusive option. Unfortunately, the only engine available in the GT trim is the Pentastar V6, which isn't terrible, but we would love to have one with a Hemi. If you want a 2-door muscle car for all seasons, the Challenger GT is arguably your only option. Find a Dodge Challenger for sale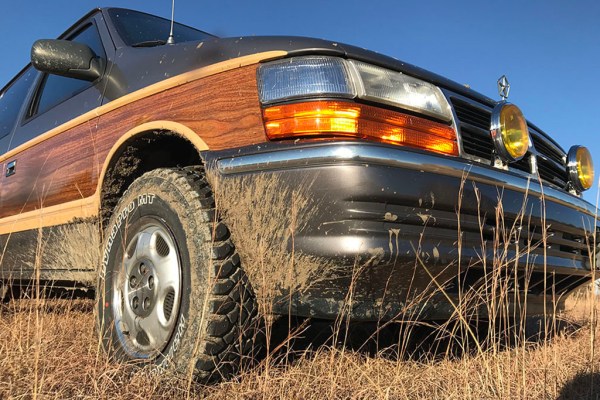 AWD Manual Dodge Caravan
Need to get your big family around in the snow, but want to have a little fun doing it? A rare, little-known gem in fun '90s cars is the second-generation Dodge Caravan, which could be had equipped with all-wheel drive and a 5-speed manual transmission from 1992 to 1994. The first-gen Caravan could be had with a stick and even a turbo, but not all-wheel drive. Unfortunately, the only thing harder than finding a manual, AWD Caravan is convincing your partner and children that it's a good idea to have one in the garage. Find a Dodge Caravan for sale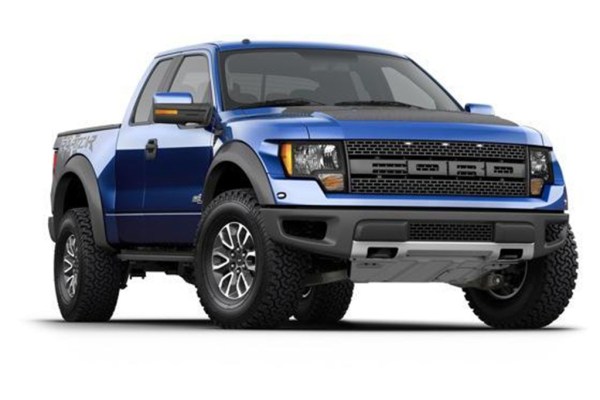 Ford F-150 Raptor
We all know what a beast the current-generation Ford F-150 Raptor is — and we also know how freaking expensive it is. If your pockets aren't quite deep enough for the new Raptor, consider the previous-generation SVT Raptor. These pickups weren't as mean as their successor, but they're still serious off-roaders. Much more than a cool appearance package, this Raptor came with either a 5.4-liter or 6.2-liter V8, off-road goodies like Fox Racing Shox, a locking rear differential, a lifted suspension, a wider track and, of course, four-wheel drive. Find a Ford F-150 for sale
Chevy S-10/Colorado ZR2
Here's another off-road pickup truck with a couple different generations to chose from. If the F-150 is too big and/or expensive for you, consider the compact Chevy S-10 ZR2 or mid-size Colorado ZR2. Like the Raptor, both trucks have upgrades differentiating them from their regular four-wheel-drive counterparts. ZR2 trucks have more ground clearance, fatter tires, beefier differentials and off-road suspension. You can even get a Colorado ZR2 with a Duramax 2.8-liter turbo-diesel engine. Find a Chevrolet Colorado for sale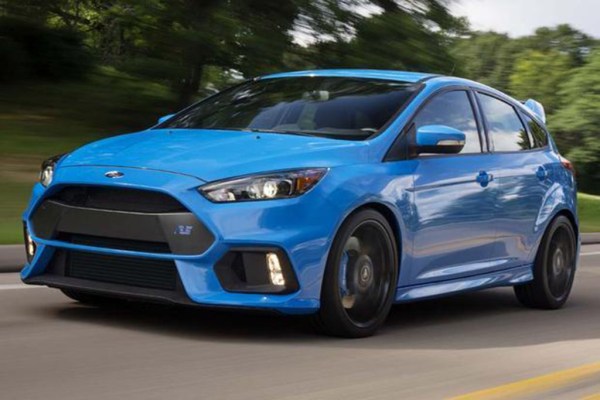 Ford Focus RS
I know I already mentioned the Focus ST, but I believe the Focus RS is different enough that it counts as a different car. Along with the 2.4-liter inline four making 350 horsepower, the big thing that makes the RS stand out from the ST is the presence of torque-vectoring all-wheel drive, making it more capable and more fun on snowy roads. The car is even available with a winter tire package from Ford for this very purpose. Find a Ford Focus for sale
Doug's Mercedes-Benz E63 AMG Wagon With Winter Tires
Normally, it would be tough to recommend a rear-wheel-drive luxury wagon for a winter car, but our own Doug DeMuro is about to show us all the power of a proper set of snow tires. Doug has called his E63 AMG wagon the ultimate family car, and unless your family exceeds four people, he's probably right. It's a car that checks all the boxes: it's luxurious; it looks cool; it's fast; and it has the versatility of a station wagon. Find a Mercedes-Benz E 63 AMG wagon for sale
Which cars did I miss? Comment below with your choice winter car for the driving enthusiast.
MORE FROM OVERSTEER:
Video | The Lamborghini Jarama Is Ugly, Weird and Ultra-Rare
The Volkswagen Phaeton Was a $120,000, 12-Cylinder Volkswagen
Here's an Absurd Winter Driving Myth You Shouldn't Believe