Last week, I visited Yellowstone National Park, which is primarily in Wyoming but also in Montana and Idaho, on my crazy 6,500-mile cross-country Aston Martin road trip. This was an unforgettable, amazing, truly special experience -- primarily because of the crazy cars.
For those of you who don't know Yellowstone, allow me to explain: It's primarily considered to be the crown jewel of U.S. national parks, a wild, gorgeous, unequaled place full of hot springs, geysers, alpine lakes, beautiful streams and snowcapped mountains. You can't possibly imagine a more wonderful bit of land.
And so everyone makes Yellowstone a road-trip destination, and everyone drives there in all sorts of vehicles from all over the world. I was in the park for just 5 hours, and I saw vehicles from France, Germany, Mexico, Canada and 47 of the 50 U.S. states, plus D.C. Only Delaware, West Virginia and Alaska were holdouts.
The moment I realized Yellowstone would provide amazing cars came when I was on the phone with my editor the morning before I headed into the park. I was looking out the window of my hotel room and noticed a giant monster-truck camper van filling up at the gas station across the street. Its license plates were from Berlin. That was just the beginning.
You've probably seen pictures of Yellowstone's geysers, its views and its wildlife. Here are all the crazy cars of Yellowstone.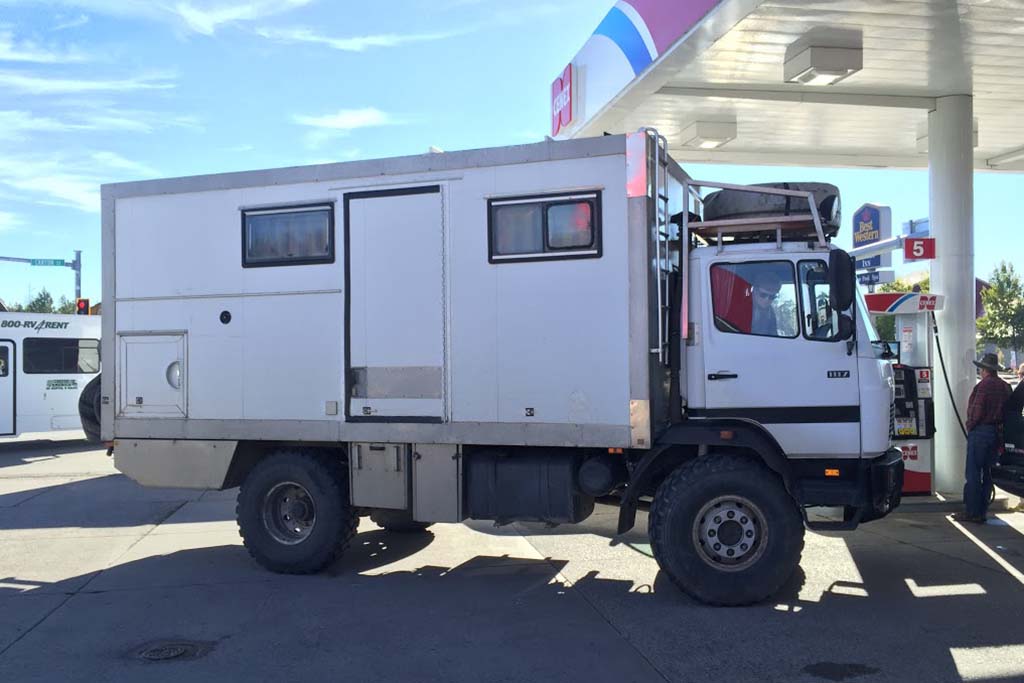 MORE FROM OVERSTEER:
Weird Fact: The Porsche 959 Has a Gear for Off-Roading
I Can't Tell Apart the McLarens
Here Are the Amazing Vehicles of Nantucket