In the 1990s, SUVs were primarily considered utilitarian vehicles — there were few performance SUVs and luxury SUVs that had potential for future collectability. As a result, most 1990s SUVs were used as the family haulers and off-roaders that they were. These six 1990s SUVs are an exception — vehicles that were preserved, rather than driven, and kept in nice condition with unusually low mileage. If you're feeling nostalgic for a 1990s vehicle and you're looking for a high seating position, this list is for you.
1999 AM General Hummer – 7,800 Miles
Most people bought Hummers to drive — around town to impress others, or through the mud, where the trucks were virtually unstoppable. This particular Hummer, however, barely drove at all: It's covered just 7,757 miles since it was sold new in September 1999. This Hummer is certainly an outlier, as there are very few left with this mileage — and it's currently offered by Champion Motors on Long Island for $89,500. Find a HUMMER H1 for sale
1999 Chevy Suburban 2500 – 65,000 Miles
Although this Suburban has the highest mileage of any vehicle on our list, it's probably the most surprising to see here — largely because the heavy-duty "2500" version of the Suburban was made to use for serious purposes like towing or hauling. Most "2500"-level Suburban models have covered hundreds of thousands of miles, many of which were spent hitched to trailers — but this 1999 example stayed with one owner, who barely drove it after buying it new in June 1998. It's now offered for $6,995 by AutoSense Auto Exchange near Sacramento. Find a used Chevrolet Suburban for sale
1999 Ford Explorer – 48,000 Miles
The second-generation Ford Explorer was used as a workhorse by hundreds of thousands of families — and it's still being used that way, in many cases. Few Explorer models have been preserved like this one — but this 1999 Explorer has seen just 48,000 miles added by one owner since it was sold new. This particular example touts steel wheels, vinyl seats and white paint, suggesting it may have been owned by a government agency or a fleet — but either way, it's probably the nicest second-generation Ford Explorer around. It's currently offered by Roberts Auto in Los Angeles for $2,900. Find a used Ford Explorer for sale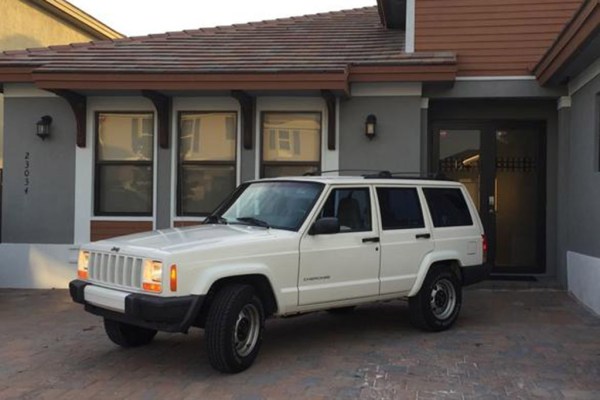 1998 Jeep Cherokee – 39,000 Miles
This Jeep Cherokee is likely the lowest-mileage "XJ" Cherokee on Autotrader, having covered just 39,000 miles since new. Although some buyers will pass it up because it's a 2-wheel-drive model — and others won't appreciate the low equipment, as it was originally sold new to Florida State University and used on campus — it's still an impressively clean XJ Cherokee, which is becoming harder to find. It's offered by a private seller in Miami for $10,500. Find a used Jeep Cherokee for sale
1994 Land Rover Defender 90 – 15,700 Miles
The North American Specification (NAS) Land Rover Defender 90 has always held a substantial premium over foreign models, largely due to its low production run and the fact that NAS Defenders are almost always preserved better than Defenders in overseas markets, where they're usually treated like farm implements. But this NAS Defender takes things a step further, having covered just 15,700 miles since it was sold new in 1994. It's been with one Indiana owner the whole time, and it's currently listed at Auto Sales and Services in Indianapolis for $120,666. Find a used Land Rover Defender for sale
1999 Mercedes-Benz ML320 – 29,000 Miles
The Mercedes-Benz M-Class was among the first luxury SUVs aimed at suburban customers. This ML320 hails from the second model year, 1999, and it's in excellent shape, with a well-preserved interior and the two-tone exterior paint design that was only offered on 1998 and some 1999 models. Although the listing accidentally states the mileage at 7,995, that's actually the asking price; still, the mileage is an impressively low 29,000. This ML320 is offered by Atlanta Motor Sales in the Atlanta area. Find a Mercedes-Benz ML 320 for sale
Doug DeMuro is an automotive journalist who has written for many online and magazine publications. He once owned a Nissan Cube and a Ferrari 360 Modena. At the same time.
MORE FROM OVERSTEER:
There Is a Batmobile Tumbler For Sale on Autotrader
The Hyundai Galloper Was a Rebadged Mitsubishi Montero
Video | I Bought the Cheapest Chevrolet Corvette Z06 in the US