Although the starting price of a brand-new Chevy Corvette is around $56,000, you don't have to spend that much to get your hands on a cool Vette. For proof, I've rounded up the cheapest Corvette models of various generations and trim levels that are currently listed for sale on Autotrader — and I've tried to avoid salvaged cars, damaged cars or cars that are clearly not running. These are the cheapest usable Corvette models for sale on Autotrader.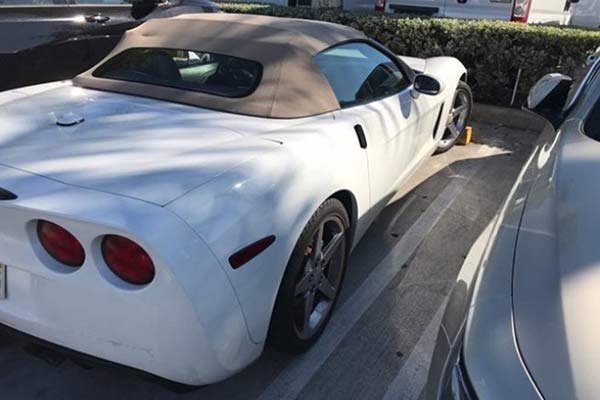 Cheapest C6 Corvette: $12,990
The cheapest "C6" Corvette — in other words, a sixth-generation Corvette — is this 2005 convertible, which has traversed an impressive 196,617 miles since new. Finished in white with a tan top and a black interior, this Corvette has an automatic transmission and a one-owner Carfax report — though it shows two accidents during the original owner's long period with the vehicle. It's offered for just $12,990 by Bomnin Chevrolet Dadeland in Miami. Find a Chevrolet Corvette for sale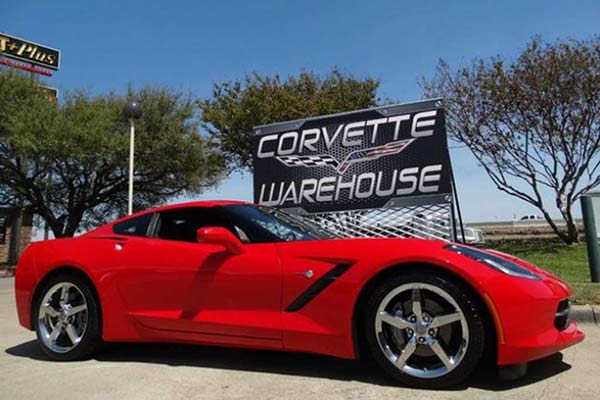 Cheapest C7 Corvette: $34,995
Although there are a few salvage-titled and damaged C7 Corvette models listed for sale on Autotrader, this is the cheapest "clean" example — a bright red 2014 Corvette coupe listed for just $34,995. Why's it so cheap? It isn't the Carfax report, which shows a clean record that's free of accident history. Instead, it's the mileage: This Corvette has already covered more than 82,000 miles, making it one of the highest-mileage C7 models for sale on Autotrader. It's offered by Corvette Warehouse in Dallas, and it has a black interior and an automatic transmission. Find a Chevrolet Corvette for sale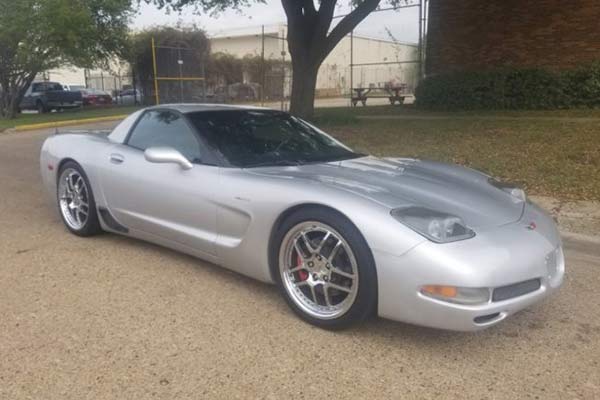 Cheapest Corvette Z06: $14,994
The cheapest Corvette Z06 on Autotrader is this silver 2001 model, which features aftermarket wheels and a few other exterior modifications, like fixed headlights and a stripe on the front fender. Whether or not you like the modifications, you have to appreciate the price: This Z06 is offered by Wells Auto Group in Carrollton, Texas, near Dallas, for just $14,994. It also has a clean Carfax report and a clean title, but its "flaw" is mileage: It's traveled 115,000 miles, which is a lot for a harsh-riding Z06. Find a Chevrolet Corvette for sale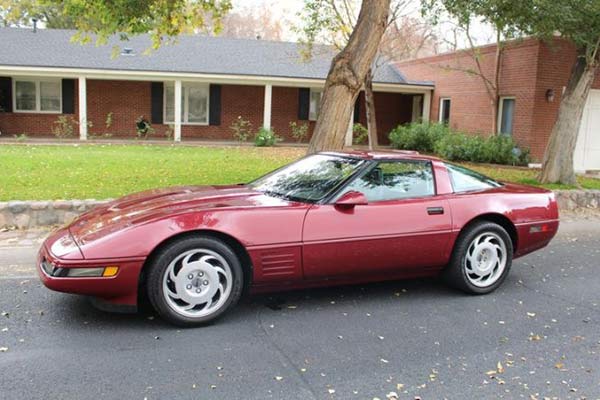 Cheapest Corvette ZR-1: $15,395
The cheapest Corvette ZR-1 on Autotrader is, not surprisingly, a C4 model. These were built throughout the late 1980s and early 1990s in greater numbers than the later (and more valuable) C6 ZR-1. This ZR-1 is the cheapest on Autotrader; it's a dark red example with a black leather interior and a 6-speed manual transmission, and it's offered by Munich Motors in Phoenix for $15,395. It's in nice shape, though the miles are a bit high for a C4 ZR-1, as they currently stand around 72,000 — a much higher figure than most collector-grade ZR-1 models. Find a Chevrolet Corvette for sale
Cheapest Overall Corvette: $3,999
The cheapest Corvette on Autotrader is this 1985 model that's currently offered by Global Imports in Austin for just $3,999. Corvette enthusiasts won't be surprised that a Corvette from this era is the cheapest overall, as horsepower was severely restricted in the 1980s due to changing emissions rules; additionally, the "C4" Corvette features polarizing styling that divides enthusiasts. This particular example also has high mileage — 145,000 miles, according to the ad — and a performance-starving automatic transmission, though it's hard to ask for a lower asking price than $3,999. Find a Chevrolet Corvette for sale
Doug DeMuro is an automotive journalist who has written for many online and magazine publications. He once owned a Nissan Cube and a Ferrari 360 Modena. At the same time.
MORE FROM OVERSTEER:
Please Help Me Find the Buick Roadmaster Estate I Never Should Have Sold
Here Are the 9 Weirdest Gear Shifters in the Car Industry
Video | The Kia K900 Is an Unknown $60,000 Luxury Sedan