The beautiful island of Nantucket off the coast of Massachusetts is home to (a) rich people, (b) gorgeous beaches and (c) rich people who complain when peasants stroll on their gorgeous beaches. It's also home to one of the most enjoyable automotive cultures in the world.
Since Nantucket roads are largely comprised of either rough dirt or widely spaced cobblestones, there aren't many cool cars on the island. But thanks to those rough roads, some off-roading spots and the fact that Nantucket is one of the few remaining places where you can legally drive on the beach, the island's SUV culture is alive, flourishing and filled with some of the most varied, unusual SUVs you could possibly imagine.
This is a place where the Land Rover Defender is far more common than the Toyota Camry and where a wood-paneled Jeep Grand Wagoneer is something the maid drives into town for milk. Look around, and you'll spot convertible G-Wagens, TLC Icons, every possible version and generation of the Toyota Land Cruiser and even a MINI Moke.
I spent a few days on Nantucket earlier this year, and while I appreciate the beaches, the adorable houses and the cozy little towns, I have to admit the amazing automobiles of Nantucket is among the main reasons I enjoy visiting. Here are the most exciting vehicles I spotted during the few days I was on the island last month.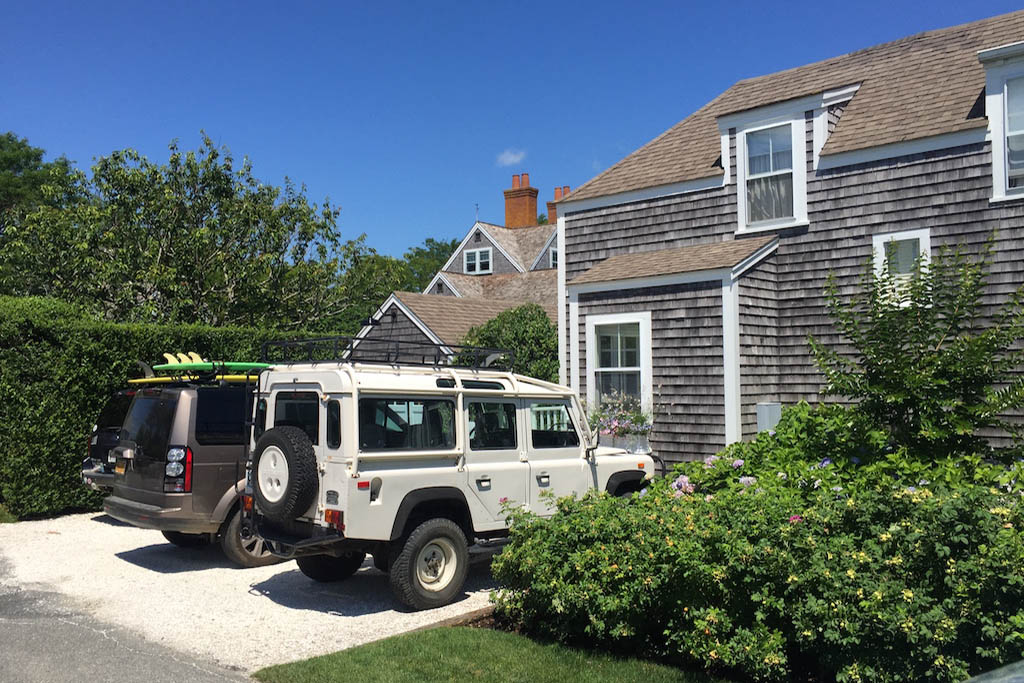 MORE FROM OVERSTEER:
Here Are All the Cars With the Vanity License Plate FERRARI Across the Country
Here's Why the 2006 Ford GT Is Worth $400,000
Here Are All the Cars You Told Me to Buy