Car News
Hyundai Adding Satellite Radio to Used Cars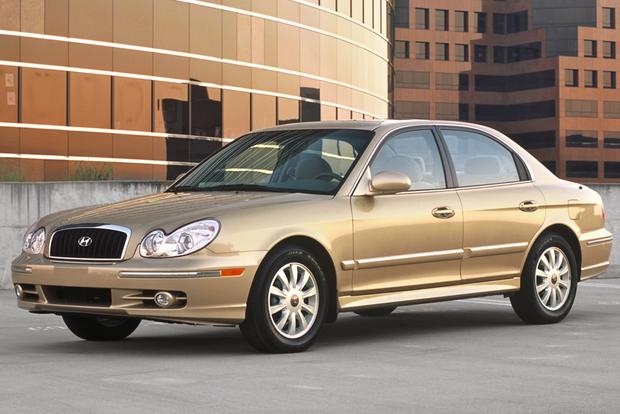 Hyundai will provide a three-month trial of SiriusXM on used cars
The cars can be from any brand, but must have factory equipped satellite radio
Several other automakers are adding similar offers to spur used car sales
Hyundai recently announced that it will soon join several other automakers in adding SiriusXM satellite radio trial subscriptions to used vehicles available at its dealerships. The automaker says that the free three-month subscriptions will be included on all pre-owned vehicles factory equipped with satellite radio, regardless of their manufacturer.
By adding SiriusXM satellite radio to used vehicles, Hyundai joins a growing list of automakers intent on enhancing the value of their pre-owned inventory by offering trial subscriptions. General Motors was among the first to offer the program, which also provides a free trial subscription to used vehicles regardless of make, while Chrysler, Infiniti, Nissan and Toyota each followed suit with similar programs of their own.
"Hyundai is dedicated to its dealers and customers and this is just one more way for us to go one step beyond by offering customers not only an attractive selection of Certified Hyundai, pre-owned Hyundai and non-Hyundai vehicles, but to include a three-month subscription for SiriusXM," said Jose Froehlich, Hyundai Motor America's manager of Hyundai certified pre-owned.
The decision to include SiriusXM subscriptions in used vehicles won't be foreign to many Hyundai dealers, as the automaker already offers similar trials on certified pre-owned Hyundai vehicles. While the move will certainly help Hyundai dealers boost their used car business, the decision also likely stems from an expected increase in trade-ins as Hyundai dealers strive to meet the automaker's optimistic sales volume targets. The automaker expects to sell more than 700,000 cars in the US this year, representing an increase of more than 8 percent over 2011 - and a similar increase in trade-ins means dealers will likely rely on the trial subscriptions to help clear out inventory.
Hyundai says the new program is already available to its network of more than 800 dealerships, which can sign up to begin offering the trial subscriptions at any time. At the end of the trial, which starts when a used car is purchased from a participating Hyundai dealer, buyers will have the option to let their subscription lapse or renew it through SiriusXM with rates starting at $14.49 per month.
What it means to you: Hyundai hopes this offer will give its dealerships a leg up in selling pre-owned vehicles.