I'm constantly being told by just about everyone that new cars are boring relative to cars from 10 or 20 years ago. Of course, this is a constant battle cry of every era. I remember 15 years ago being told that new cars at that time were boring compared to the cars from 15 years earlier. Now here we are saying the very same things all over again — what a surprise.
With that said, at least one automaker seems to have the antidote for boring new cars: Citroen. Although we've all always known that French cars are quirky, I think many people don't realize that they haven't really normalized. They're still quirky and bizarre, and they are very far from the "boring" cars that people complain about that come from many manufacturers. Here's a tour of four especially unusual modern Citroen models.
Citroen C3
The Citroen C3 is, apparently, a small hatchback — and oh, boy, does it look strange. You have six headlights up front — running lights, headlights and fog lights, all separated out — and you also have a weird bath mat-looking thing running down the doors, complete with several squares, of which one is a different color from the rest. This car is not boring.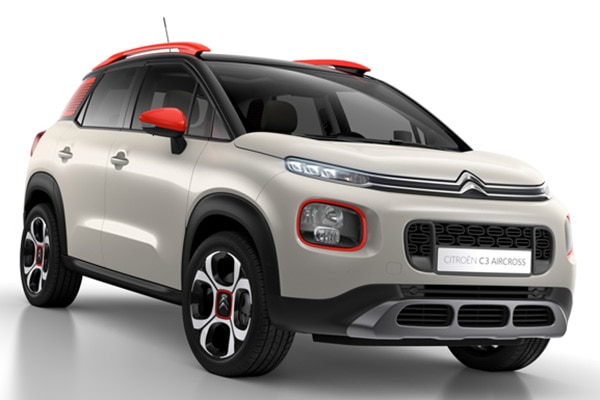 Citroen C3 Aircross
Tired of regular ol' crossovers? Well, the Citroen C3 Aircross appears to be yet another antidote to dull modern vehicles. Essentially a subcompact crossover designed to rival vehicles like the Honda HR-V and the Ford EcoSport, the C3 Aircross is an unusual-looking vehicle in just about every respect, with far more distinctive styling than anything else in this segment. You'll note that, in the photo above, it has red roof rails. This car is not boring.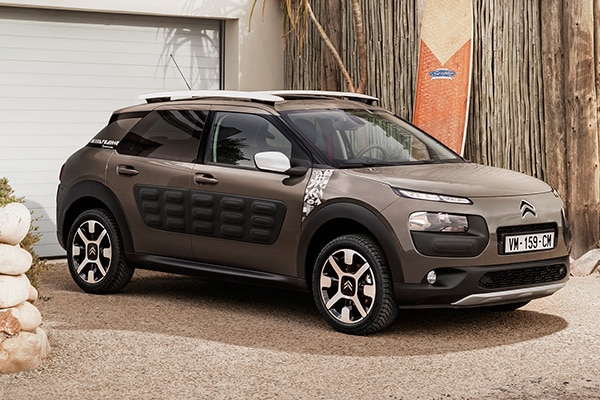 Citroen C4 Cactus
The Citroen C4 Cactus might just be the weirdest Citroen of all, in the sense that it takes the bath mat-looking thing on the side of the C3 and really doubles down, adding more rubber rectangles and pretty much taking up the entire side of the car. I must admit this is actually the old C4 Cactus, and the new one isn't quite as bathmatty, but the transition just occurred — and neither model is a boring car.
Citroen C4 Spacetourer
First off, this is a vehicle called the "Spacetourer," which is weird enough — and it isn't the only "Spacetourer" in Citroen's lineup, as they also sell a "Grand C4 Spacetourer," which is bigger, along with a full-sized van-looking thing called simply the "Spacetourer." The C4 Spacetourer is clearly the most unusual, with a bizarre egg-shaped design that recalls the Toyota Previa from decades ago, with a huge, sloping front windshield. This car is not boring.
MORE FROM OVERSTEER:
Here's Why the Koenigsegg Agera RS Is Worth $10 Million
I Bought the Most Unreliable BMW Ever Made
Autotrader Find: 1990 Subaru Legacy With a Landau Roof