I recently spent a week with a Kia Telluride, and, boy, was it nice. It was a fully loaded SX model that came with Nappa leather, a heated steering wheel, heated and cooled first- and second-row seats, a regular sunroof paired with a massive panoramic skylight over the second and third rows, USB ports for all three rows, a 10.25-in infotainment screen, a simulated suede headliner, a 7-in gauge cluster screen, a camera-based blind spot monitoring system, a power extending thigh support for the driver's seat and more.
And that's before we get into how much it cost: $47,000 — for a vehicle that's as nice as or nicer than SUVs that cost $60,000 or more. And it comes with an industry-leading 5-year/60,000-mile basic and 10-year/100,000-mile powertrain warranties. Beyond the Telluride, Kia offers the rear-wheel-drive Stinger sports sedan and the K900 full-size luxury sedan, a pair of electric vehicles that offer some of the best ranges in the industry, and a number of other models that are modern and premium-feeling and that offer an array of upscale features where you wouldn't expect them.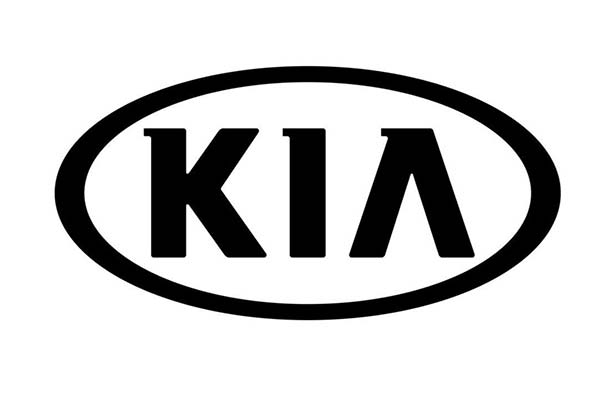 What I'm getting at is that Kia is on a hot streak right now, but there's one thing that's still really holding the brand back: its logo.
The problem with Kia's logo is that it harks back to the days when the company sold models like the Sephia and the convertible Sportage as cheap, poorly constructed alternatives to more mainstream Japanese offerings. Fast forward to today, and Kias now compete with Acuras and Lexus models while its logo remains from an era where the brand was perceived to be below Honda and Toyota. The current Kia logo carries too much baggage, its visual impact is low and it doesn't align with the modern identity of the brand.
Luckily, it would appear that a new Kia logo might be on the horizon, as the company recently applied for a trademark on the logo at the top of the page in its home country of South Korea. The logo has already made an appearance on the Imagine EV concept at the 2019 Geneva International Motor Show, and hopefully we'll see it on vehicles such as the Telluride down the line. Find a Kia for sale