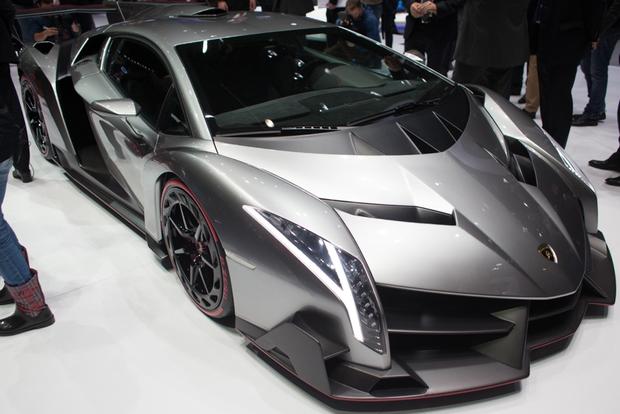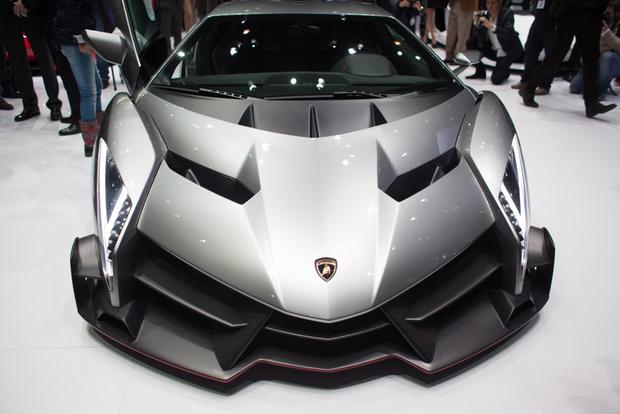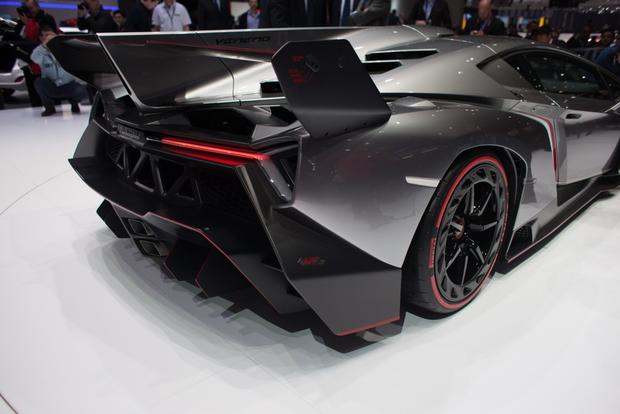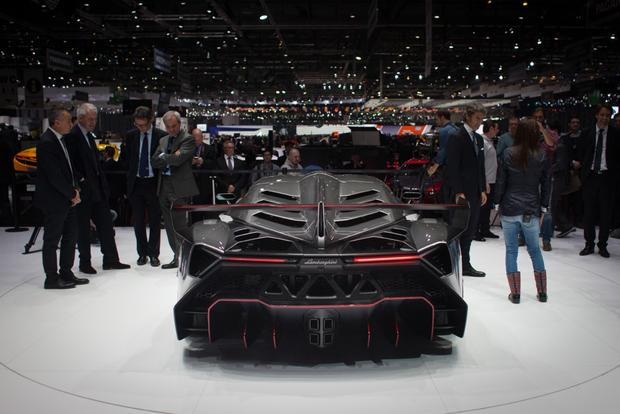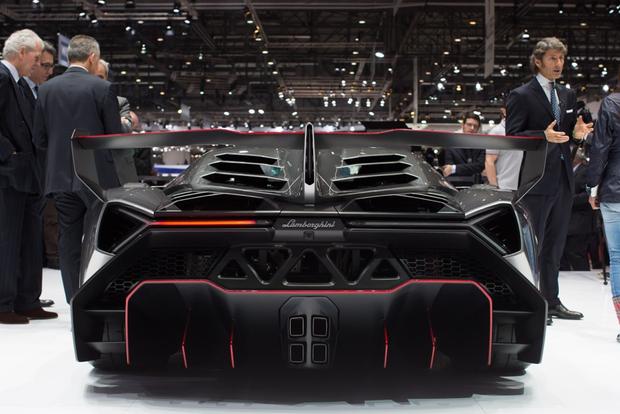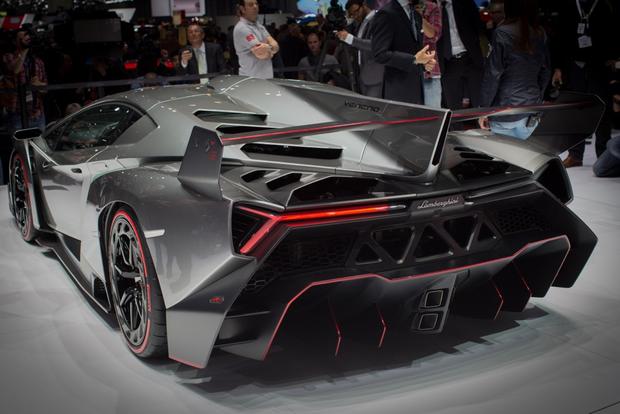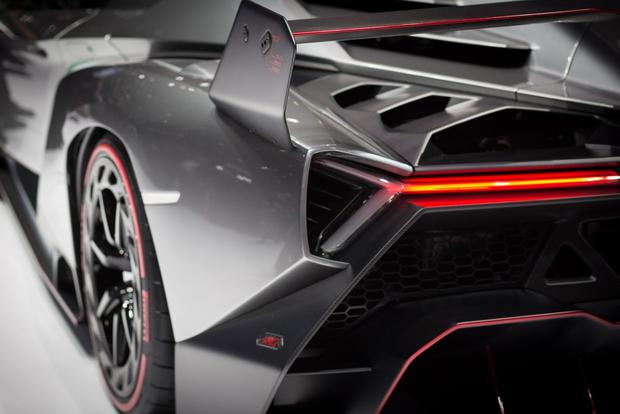 Veneno offers 750hp, 220mph top speed
Production limited to 3 units
Priced from $3.9 million and sold out
Lamborghini chose the 2013 Geneva Auto Show to launch its Veneno supercar. Featuring a powerful V12 and bold styling, the Aventador-based Veneno will be limited to just three units.
On the outside, the Veneno clearly displays its Aventador roots with a similar wedge-shaped profile. But it adds to the exotic's styling with a large front splitter, an enormous rear wing and a shark-like fin running down the center. The Veneno shown at Geneva also boasts black wheels with a red-striped wheel rim and Italian flag-colored striping down the side.
Inside, the Veneno's interior also shares a lot with the Aventador. While the Aventador's center-mounted touchscreen is removed to save weight, the center stack retains the same basic shape and layout. Other interior differences between the Veneno and the Aventador include gauges and seats. The Veneno's gauges are yellow to the Aventador's black, and the Veneno boasts racing seats as opposed to the Aventador's comfortable leather buckets.
Under the hood, the Veneno uses the same 6.5-liter V12 as the Aventador. But while the Aventador makes do with 700 horsepower, the Veneno adds 50 more horses. That helps it achieve a top speed of 220 miles per hour - three more than the Aventador's top end. Like the Aventador, the Veneno's sole transmission will be a seven-speed, single-clutch automatic.
According to Lamborghini, production will be limited to just three units. The car shown in Geneva was "number zero," and will be the only one finished in gray. The three customer cars will be painted in the Italian flag's colors: one white, one green and one red.
If you're interested in the Veneno, don't bother. For one, the price tag is a stratospheric three million Euros - or around $3.92 million. That makes it a whopping $3.6 million more than the Aventador on which it's based. Plus, Lamborghini says all three units are spoken for.
What it means to you: From the 2013 Geneva Auto Show, the 2013 Lamborghini Veneno is the brand's latest high-dollar supercar - but with just three units made, don't expect to see one on the road.