Car News
Live in One of These Friendly States for Drivers?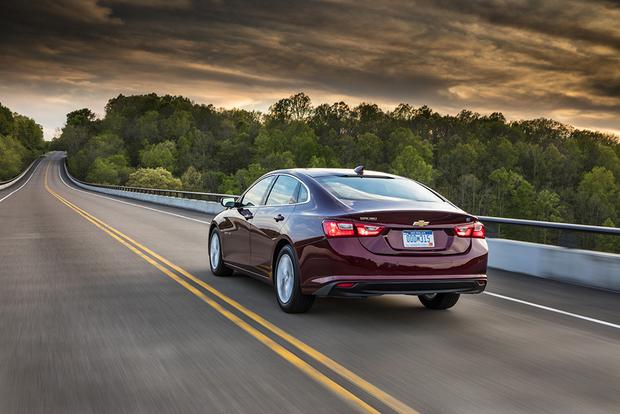 We know the happiest place on earth is all about Mickey Mouse, but how about friendly states for drivers? It's not child's play, but a handful of states make things pretty happy for those of us behind the wheel.
Alarms.org, the official site of the National Council for Home Safety and Security, has compiled a list of the most important factors for drivers, including gas prices, daily commute times and insurance rates. This is super timely, as we're always looking for ways to slash the time we spend getting to and from work, or save a few bucks at the pump -- especially now as the holiday craziness is in full swing. Here are the friendliest states for drivers:
Fill 'Er Up
According to Gas Buddy, southerners pay a lot, lot less at the pump than those up north. Southern states dominate in the category of of the lowest average gas prices in the U.S., as all of the top five states are located below the Mason-Dixon Line. Alabama tops the list ($2.26 per gallon of gas on average), followed by Mississippi ($2.27), South Carolina ($2.27), Texas ($2.29) and Oklahoma ($2.29).
No Commute Headaches Here
When it comes to commuting, workers in the High Plains score big. Data compiled from IndexMundi shows that South and North Dakota residents spend just 16.9 minutes on average on the roads. Drivers in Montana spend 18 minutes getting to their jobs, and commuters in Nebraska (18.1) and Wyoming (18.3) spend only a fraction of a minute longer getting where they need to be. The reason? Simple: fewer cars on the road means less traffic and a zippier commute. These five states are also among the top ten least densely populated states in the country.
Safe States
As for the states with the lowest vehicle theft rates (thefts per 100,000), the Northeast leads the pack. Vermont comes in first (38.9), followed by Maine (60.1), New Hampshire (64.6), New York (79.7) and Virginia (92.1), according to Cars.com.
Two states in New England also nab the top honors for places with the best driving records, according to Geotab.com. The states with the lowest fatal crash rates (calculated based on number of road fatalities and fatal crashes, adjusted for average daily traffic counts) include Rhode Island (39 crashes, 40 fatalities), and New Hampshire (57 crashes, 60 fatalities). Minnesota comes in third, with 60 crashes and 68 fatalities, followed by Massachusetts (87 crashes and 95 fatalities), and Wisconsin (115 crashes and 132 fatalities).
Pretty Driving
On a lighter note, the data experts at FodorsTravel found the five most scenic byways in America to be the Blue Ridge Parkway (Virginia and North Carolina), Cades Core Drive, Great Smoky Mountains National Park (Tennessee), Kancamagus Highway (New Hampshire), the Road to Hana (Hawaii) and the San Juan Skyway in Colorado.
So if you live in one of these friendly states, good on ya. If not, maybe this is just the little nudge you need to make a wintertime road trip.