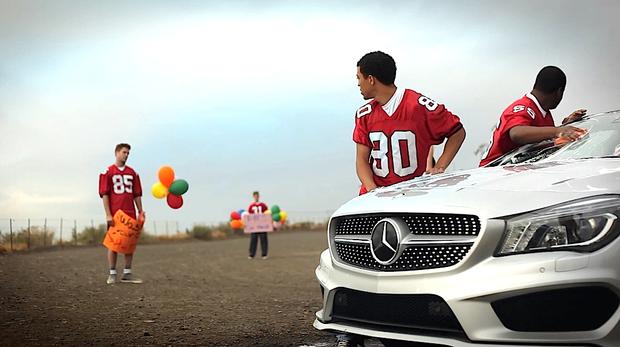 This online video featuring Kate Upton has been a hit for luxury brand Mercedes-Benz. The ad, which shows supermodel Kate Upton watching as three young football players wash the 2014 Mercedes CLA, is helping draw attention to the new sedan.
With a starting price under $30,000, the Mercedes CLA debuted in January at the Detroit Auto Show. It will be the least expensive model Mercedes offers when it goes on sale in late 2013. Drivers interested in the CLA will have a variety of 4-cylinder diesel and gas engines to choose from.
The 2014 Mercedes-Benz CLA-Class competes with rivals like the Acura ILX, BMW 1-Series and Buick Verano. Like the Acura and Buick, the CLA is front-wheel drive -- a rarity for Mercedes. All-wheel drive will become available after the sedan's launch, as will a sporty CLA45 AMG model.
What do you think of Mercedes' CLA video with Kate Upton? Tell us in the comments below.