Car News
Mercedes-Benz Teams Up With Uber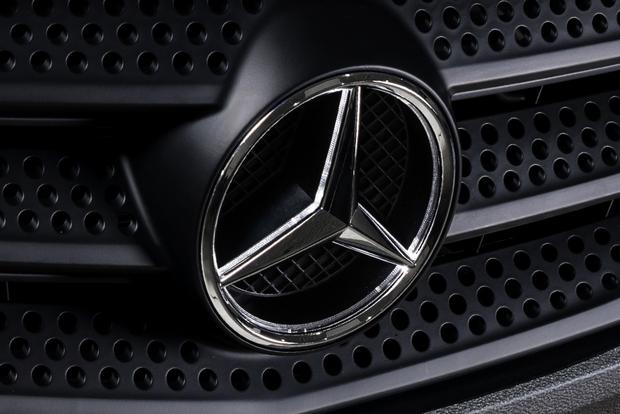 Gear up for Uber 2.0. The ride-hailing giant has signed a deal with a luxury automaker to beef up its rollout of the world's first fleet of autonomous cars.
In a recent blog post, Uber announced its partnership with Germany's Daimler AG, maker of Mercedes-Benz cars and trucks. In the coming years, Daimler plans to build its own autonomous vehicles that will operate on Uber's network.
Daimler is the first auto company to join Uber as it opens up its platform for manufacturers to introduce their own self-driving cars.
The San Francisco-based network company explained that relationships with automakers are imperative to its self-driving car efforts. Although the ride-hailing service is pouring resources into developing autonomous technology -- a key component of its business strategy to rely less on human drivers -- it is not equipped to build the cars itself.
"Auto manufacturers like Daimler are crucial to our strategy because Uber has no experience making cars -- and in fact, making cars is really hard," Uber CEO Travis Kalanick said in a blog post.
In a statement, Daimler's Dieter Zetsche detailed how his company aims to be a leader in autonomous driving, saying it's "one of the most fascinating aspects of reinventing mobility."
"Mobility service providers offer an ideal platform for autonomous driving technology, and Uber is a leading mobility platform company. The real revolution in future mobility lies in intelligently linking the four major trends we call CASE: connectivity, autonomous driving, sharing and electric mobility. And we will certainly be the driver of these changes," he said.
And while this is the first time a major automaker has inked a deal of this magnitude with Uber, the ride-hailing company has self-driving car pilots available to riders in Pennsylvania and Arizona. The newest cars in those fleets are Volvos equipped with self-driving technology -- the end product of a $300 million deal between the two companies to develop autonomous cars together.
The Volvo deal differs from the Daimler deal in that Uber will not own or manage the Mercedes-Benz cars, and it will not be involved in the creation of the self-driving technology for those vehicles.
Looks like Uber's eyeing a luxurious journey ahead.