The 1990s was a great decade for many reasons — MTV played music on TV, the economy was (mostly) booming, and Mitsubishi was in its prime as an automaker.
Today, Mitsubishi showrooms have few if any reminders of the greatness that once graced their tile floors and basked in their fluorescent lights. Unless your local Mitsubishi dealer still has posters touting the new-for-1992 Montero or the redesigned 1995 Eclipse, it is easy to forget that this company, which now sells a few crossovers at deep discounts, revived the hardtop convertible with its 3000GT.
And those are just the big hits. Let's not forget about the Diamante and the Galant VR-4, let alone the quirky Expo. It would be impossible to pinpoint a "best year," since they were all pretty good right up until the decade began to close out. Here's a look at four of the best and why they were so good.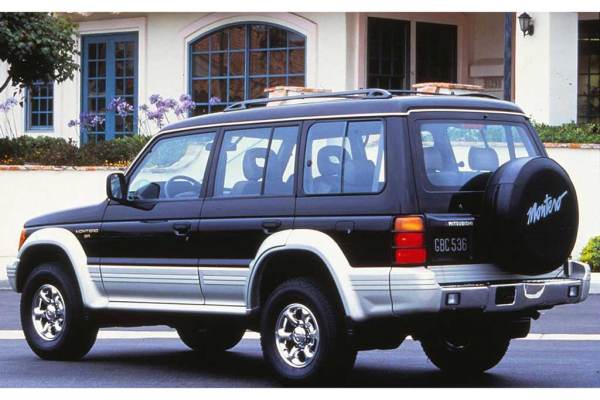 1992-2000 Mitsubishi Montero
Cast in the mold of the 60-Series Land Cruiser, the first Montero was crude but capable and reliable. Its predecessor arrived for 1992 sporting big fender flares in high-trim versions plus a luxurious interior that contemporary reviewers compared to Range Rovers. It wasn't as posh as the Rover, but the Montero was an impressive 4-wheeler and was generally a durable truck. Three rows of seating, a tall, commanding stance and fender flares on range-topping Montero SR versions make it an icon of a bygone SUV era.
By the mid-1990s, the Montero could be had with a stout 3.5-liter V6, which in certain years and trims was paired with a locking rear differential for serious off-road ability. Monteros have a cult following today, but their modest sales numbers when new make good examples exceptionally rare. Set up an Autotrader alert and you might find one. Find a Mitsubishi Montero for sale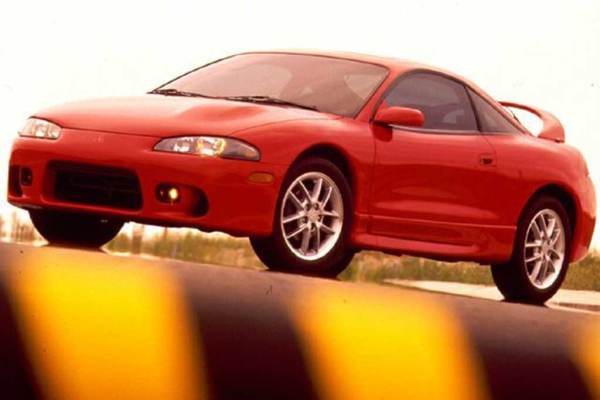 1995-1999 Mitsubishi Eclipse
The second generation of Mitsubishi's made-in-Illinois sports coupe was undoubtedly the coolest, in part because the V6-powered follow-up was such a dud. But the Eclipse that launched for 1995 boasted an astounding 210 horsepower from its 2.0-liter turbocharged 4-cylinder — that's more than 100 hp/liter, a figure unheard of 25 years ago. Front-wheel-drive GS-Ts aimed for the nearest ditch under hard acceleration, but the available GSX was the king of cool with its standard all-wheel drive. A 1997 facelift gave the Eclipse a pronounced intake that has aged really well.
Clean Eclipses are virtually nonexistent today thanks to the tuner culture they helped create. Convertibles seem to have stood the test of time best, owing no doubt to the fact that they were bought as seasonal cars. Here's a sharp Eclipse GS convertible, which has a sedate 141-hp 2.4-liter inline-4, though at least it has three pedals. Again, finding an Eclipse is worth setting up an Autotrader alert. I know I have, so we'll have to see who's first. Find a Mitsubishi Eclipse for sale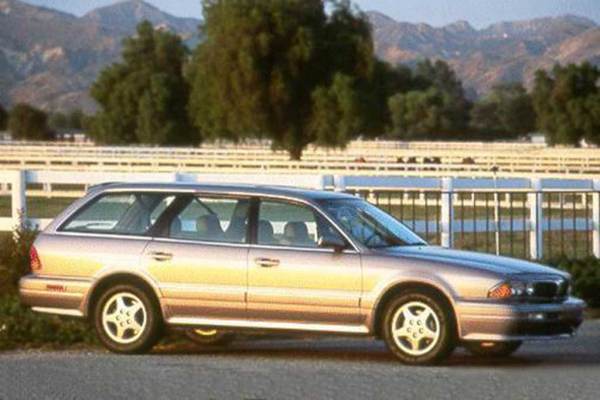 1993-1995 Mitsubishi Diamante
Mitsubishi's ads for its flagship sedan pitched the Diamante as a rival to European luxury cars. It mostly looked the part, with its sharp, BMW-like front end, and its (fake) wood-lined interior that was a dead ringer for Infiniti at first glance. Unfortunately, the Australia-built Diamante was also priced like a luxury car. The sedan stickered for a laughable $35,000 in 1995, which was $4,000 more than a Lexus ES 300.
Underneath, the Diamante was a 3000GT, which didn't bode well for the sporty coupe (keep reading), but gave the big sedan decent handling. The American market wasn't offered the best of the best — Mitsubishi saved AWD and, amazingly, an early form of adaptive cruise control for its home market. Still, we got the wagon, and in the unlikely event that you find one, it will probably be the only one for sale in your state. The wagon was offered for only three model years, while the sedan hit the road here for 1992 and actually lasted through 1996 as a short-run fleet-only special. Mitsubishi's reliance on rental car sales was also a thing 25 years ago, sadly. Oh, and before you go, set up an Autotrader alert. You never know. Find a Mitsubishi Diamante for sale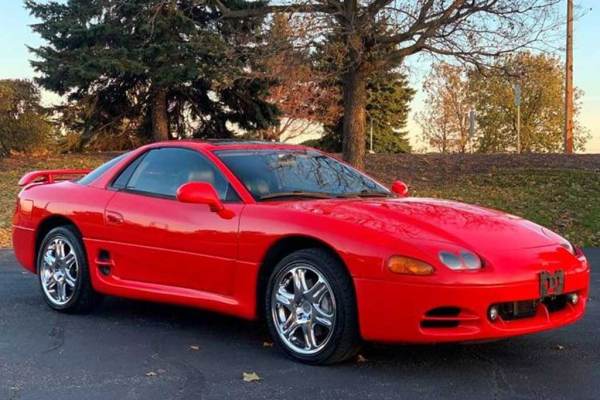 1991-2000 Mitsubishi 3000GT
While it wasn't a hit when it was new, the 3000GT has aged exceptionally well — sensing a theme here? Its dynamics were just OK in its FWD base and SL forms, but the one you really want is the 320-hp twin-turbo, AWD VR-4. Even though it wasn't exactly a great-handling car like the Toyota Supra, the 3000GT was dripping with swagger and technology. Whiz-bang features came and went during its 10-year run, though various versions offered globally included 4-wheel steering, active aerodynamics, an adjustable suspension, and an exhaust that got louder in sport mode.
Given how pricey they were new — especially the Spyders — some 3000GT VR-4s seem to have escaped the tuner death spiral. These were $40,000 cars new, or upward of $60,000 for the Spyder. There are usually a few good examples on Autotrader, with prices for good ones ranging from around $10,000 to five or six times that amount for pristine examples like this one. Find a Mitsubishi 3000GT for sale
MORE FROM OVERSTEER:
Autotrader Find: 1988 Jeep Cherokee Pioneer 2-Door 4WD With 119,000 Miles
Autotrader Find: 1987 Mitsubishi Starion with 111,000 Miles
5 Forgotten SUVs and Why They Failed