Car News
Next-Generation smart fortwo Teased in New Video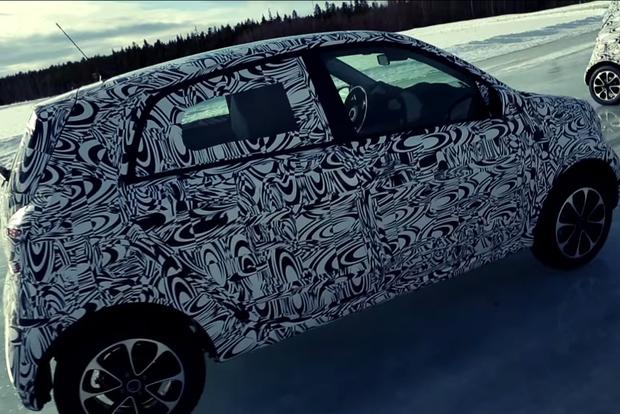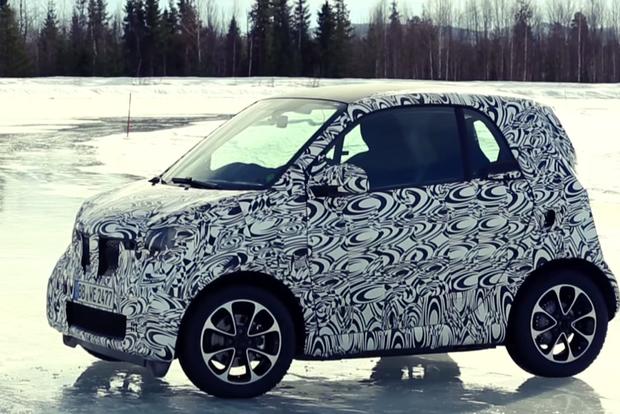 New video previews smart's redesigned fortwo hatchback
Video also shows upcoming 4-seater, the smart forfour
Both cars expected to launch in the winter as 2015 models
An all-new version of the popular smart fortwo is almost ready to make its official debut. That's the latest from smart, widely known for the popular city car, which recently released a new video that shows the upcoming small hatchback during winter testing.
While the video doesn't show us exactly what the new fortwo will look like, it provides us with a few clues. For example, expect the fortwo to largely keep its current shape and small size, including its 2-seat configuration. Also expect it to retain today's rear-engine, rear-wheel-drive layout, which is one of the car's defining features.
But the latest fortwo will offer some changes from the current model. Of course, styling is one of them: Even under its camouflage, the latest fortwo is clearly different from today's model thanks to a more defined hood and revised wheels. The latest smart is also expected to offer a new 3-cylinder engine, along with a newly available 6-speed manual transmission and a 7-speed dual-clutch automatic.
But smart's latest video shows off more than just the new fortwo. The automaker also used the video to preview its larger 4-door forfour hatchback, which is essentially a traditional smart model stretched to provide seating for four. Possibly destined for the U.S. market and also offered with a 3-cylinder engine, the forfour will bring added practicality to the smart lineup for shoppers who need more room than the tiny fortwo allows.
For smart fans, the addition of a forfour won't come as a big surprise, largely because the automaker sold an earlier version of the hatchback in Europe from 2004 to 2006. While the original forfour was never as popular as the fortwo, a decision to sell the latest forfour in the U.S. may increase the model's chance for success.
According to smart, both the updated fortwo and the all-new forfour will reach European showrooms later this year, with U.S. sales expected to start early next year.
What it means to you: The newly redesigned smart fortwo will bring a fresh look to an iconic shape.