Car News
Not Just a Concept: BMW Shows Off the 2012 M5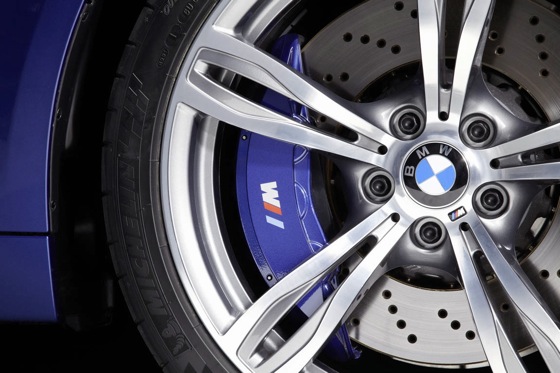 BMW has finally dropped official details on its all-new 2012 M5. New engines, new technology and new styling mark the latest version of the iconic M5, the high-performance sedan's fifth iteration since its late 1980s debut.
Of course, the biggest news for the 2012 M5 is a new powerplant. Enthusiasts will likely miss the outgoing model's tremendously powerful 5.0-liter V-10, but – eager to improve fuel economy – BMW has supplanted the old engine with a twin-turbocharged V8 producing a whopping 560 horsepower. That makes the newest M5, dubbed the "F10" model both internally and by BMW enthusiasts, the most powerful M5 ever – and also the first of BMW's super sedans to be turbocharged.
Technology will also be an important part of the 2012 M5. While power is still transmitted to the ground through the automaker's quick 7-speed dual-clutch automatic, BMW says enhanced acceleration will come from a new "M Driver's Package" which will tighten shifts, leading to zero-to-60mph times in the low four-second range – though it hasn't given word on whether a true manual will be available. Other technology includes electric power steering, already offered on the traditional 5-series, and the return of BMW's Active M Differential, which improves not only cornering but throttle and steering response.
Outside, the new M5 remains true to the formula set by early versions of the super sedan. Styling upgrades are subtle but sharp compared to the traditional 5-series, only offering onlookers a handful of performance-oriented modifications and understated tweaks hinting at what lies beneath. The M5 is only slightly conspicuous when it comes to the super sedan's wheels: 19-inchers are standard, while 20-inch alloys are optional.
While we still don't know any details on pricing or a planned launch date for the 2012 M5, it's likely we'll start to get more information soon. BMW has planned a live unveiling ceremony for the 2012 M5 to coincide with the famous 24 Hours of Nurburgring race later this month – a fitting setting for one of the fastest sedans in the world.