It's always fun to have something that nobody else has, especially when it's a car. Sure, Mustangs and M3s are common, but there are also some forgotten performance cars on the used market just waiting to be snatched by drivers interested in a cheap, unassuming sleeper — or by an automotive hipster who wants a specific version of a car that nobody else has heard of.
Here are six well-kept secrets among used performance cars.
First-Generation Acura RDX
The first-gen Acura RDX, which ran from 2007 to 2012, is more revolutionary than it's given credit for. It was a compact luxury SUV powered by a turbocharged inline-four engine, which was quite a novel idea in 2007, but it has become ubiquitous in this segment.
The first RDX was also a blast to drive, with 240 hp, 260 lb-ft of torque. Torque-vectoring super-handling all-wheel drive was standard on the earlier models and became optional starting in 2010, which made it especially maneuverable with excellent power delivery. Sadly, the second-gen RDX became a rather bland crossover, with a V6 and non-torque vectoring AWD, but it made a return to form with the third-gen model, which brought back a turbo-four and SH-AWD availability. Find an Acura RDX for sale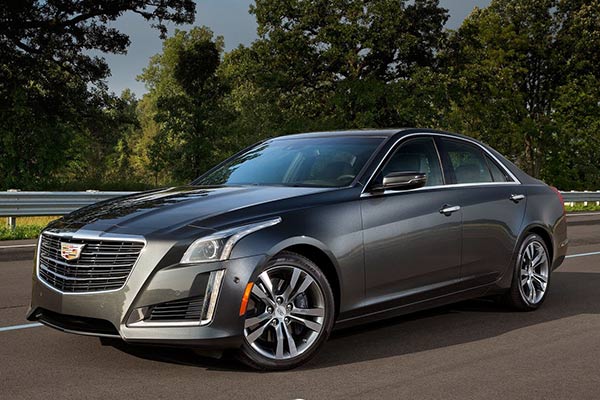 Cadillac CTS V-Sport
Everyone knows and loves the Cadillac CTS-V, but have you ever heard of the CTS V-Sport? V-Sport is a trim that Cadillac sparingly uses to indicate performance, and it lies between the standard version of the car and the full-fledged, fire-breathing V model. The CTS V-Sport uses a twin-turbo V6 that makes 420 hp and 430 lb-ft of torque, which is nothing compared to the CTS-V, but it's a big improvement over the lesser CTS engines. Since it depreciated like a Cadillac, the CTS V-Sport has certainly become a hidden gem among bargain performance cars. Find a Cadillac CTS for sale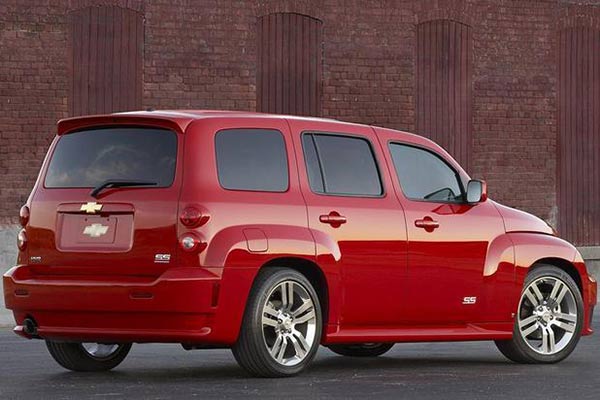 Chevrolet HHR SS
Chevrolet liberally applied the SS badge in the 2000s to cars with varying degrees of SS-worthiness, but one that is often overlooked is the Chevy HHR SS. If you can get past how many letters are in the car's name, it's quite the hot little wagon. It's powered by the same turbocharged inline-four that brought life to the later versions of the Chevy Cobalt SS. On top of the 260-hp engine, you also get a 5-speed manual transmission, the sport-tuned suspension and a sporty appearance package. The SS trim was even available on the HHR panel van. Find a Chevrolet HHR for sale
Ford Flex EcoBoost
Speaking of boxy wagons that are surprisingly fast, the Ford Flex is a riot when it's equipped with the optional twin-turbo EcoBoost V6, which makes 355 hp. AWD also comes standard when you upgrade to the better engine. There's room for up to seven people, which makes it a family-friendly wagon (or crossover, or whatever you want to call it) with some serious muscle for getting to school in a hurry. The Flex EcoBoost is still available today, and I think it will go down in history as one of the great sleepers of this automotive era. Find a Ford Flex for sale
Nissan Juke NISMO RS
Much like Chevy with the SS badge, Nissan gets a little too generous with the NISMO name sometimes. That said, the Nissan Juke NISMO RS is a seriously sporty little thing. If you're on the "love it" side of the love-it-or-hate-it styling, the Juke NISMO RS turns up the heat to 215 hp and 210 lb-ft of torque which is a lot for a subcompact crossover. It also adds an appearance package, Recaro seats, a carbon fiber trim and sport-tuned suspension. You can get one with a manual transmission, but if you want its available torque-vectoring AWD, you need to opt for the less fun CVT version. Find a Nissan Juke for sale
Saturn Vue Redline
The Saturn Sky Redline wasn't the only fun Saturn — there was also a Saturn Vue Redline in both generations of the crossover. The first-generation Red Line version of the Vue used a 3.5-liter Honda V6 that made 250 hp, and you also got sporty visual touches inside and out, a revised suspension that was lowered one whole inch and — for some reason — a better stereo. The short-lived second-generation Vue Red Line used a 3.7-liter GM V6 which, was a slight performance upgrade over the first-gen model. It also had similar styling upgrades to the original Red Line. Find a Saturn Vue for sale
MORE FROM OVERSTEER:
Here Are My Favorite Old Station Wagons for Sale on Autotrader
Here's Why the Subaru Outback Is America's Favorite Wagon
These 5 Discontinued New Cars Are Bargains