Like many of you, I watched with excitement the other day as Lamborghini revealed the new Urus, which is a V8-powered sport-utility vehicle, much like the Dodge Durango, except this particular V8-powered sport-utility vehicle has 640 horsepower and does 190 miles per hour. Also, it looks angry. Very angry.
The evening right after the launch, my friend Matt sent me a note and showed me one unusual Urus issue: The fuel door seems to be jumping around in the press photos. Here's what I mean: When you log on to the Lamborghini media site, the very first image of the Urus, at the very top of the page, shows the fuel door on the left (U.S. driver's side): See the Lamborghini Urus models for sale near you
But then when you click on "static images" of the Urus, the very first picture shows the car in the same color, from the same angle, looking largely the same, and there's no fuel door, as you can see:
Log on to the configurator, and it's confirmed: The fuel door is over on the right, as you can tell from this photo of a nice dark gray Urus: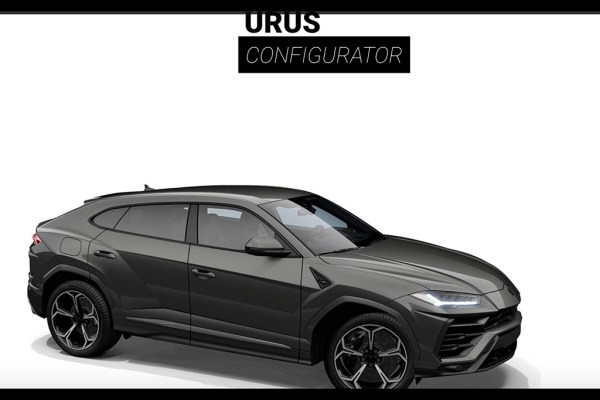 Indeed, perusing the configurator further, it's clear: The fuel door is not on the left (which theoretically means it must be on the right), as you can see from this yellow Urus.
Except, back on the Lamborghini media site, using a different photo from the one at the start of this article, there it is again — back on the left:
Admittedly, I jest, as it appears from the actual launch video that the Urus's fuel door will be on the right (U.S. passenger side) based on the production models they showed on stage. What I suspect happened is the photos above showing the fuel door on the left simply got inadvertently reversed — though it's interesting they uploaded two of these mistaken photos to their main media site on the day of the launch of one of their most highly anticipated products in years.
For those of you who somehow have avoided reading about the Urus, the details are these: It uses a 4.0-liter turbocharged V8, which Lamborghini seems to be claiming is different from the 4.0-liter turbocharged V8 that just happens to be in the Porsche Cayenne Turbo and Audi S8, all in the Volkswagen family. It'll start right around $200,000; it'll have 640 horsepower; and it'll do zero to 60 in 3.6 seconds, meaning it's just ever so slightly slower than a Jeep Grand Cherokee Trackhawk. Find a Lamborghini Urus for sale
MORE FROM OVERSTEER:
Video | I Spent the Day With a U.S.-Legal R34 Nissan Skyline GT-R
Video | The Mercedes-AMG G 65 Is a $250,000 V12-Powered File Cabinet
Autotrader Find: Jeep Wrangler 6-Wheel-Drive Pickup For $285,000