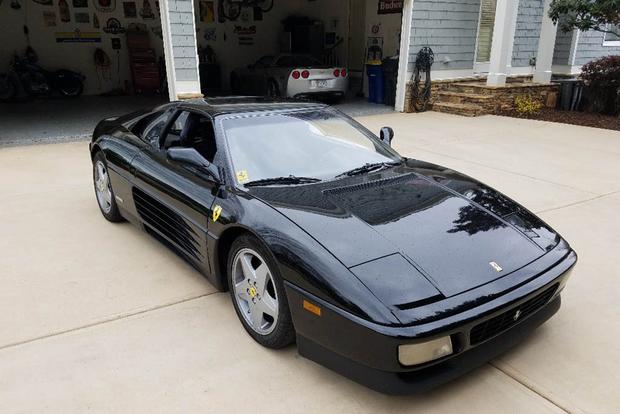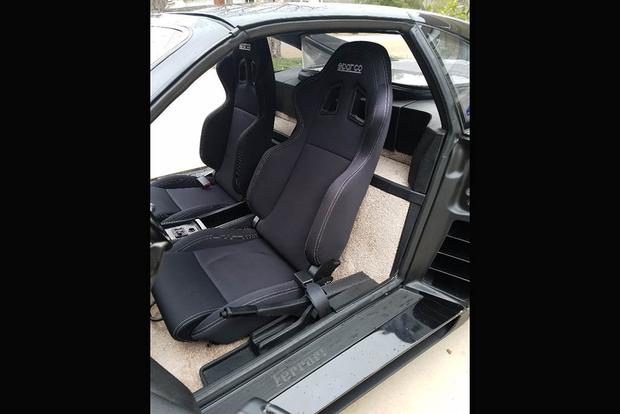 You're looking at the single cheapest Ferrari for sale on Autotrader anywhere in the country. It's a 1990 Ferrari 348ts offered for just $20,000 and located in the Atlanta suburb of Kennesaw, Georgia -- and it was sent to me by our man Tyler Hoover, along with the note that "I have to call on this thing right away."
So why's it so cheap? There are three primary reasons. One is that it's a 348, which is among the most unloved Ferrari models -- justly or unjustly. The 348 hasn't yet attained the "classic" status that the rapidly appreciating 308 has earned, and it's not quite new enough to satisfy performance junkies who prefer the 360 and F430. It's stuck in a strange limbo phase.
But not all 348s are this cheap -- which brings me to the exact particulars on this car. The most important is that this 348 has traveled 94,327 miles since new, which is an enormous amount for a Ferrari. Sold new in 1990 to its first owner in San Antonio, the Carfax report shows that this was never a low-mileage car -- but it also seems to show that the miles were added evenly until the current owner bought it in 2002. That's when things really took off, with the odometer reading shooting from 48,000 in July 2002 to 75,000 by July 2004. In recent years, however, it appears the current owner hasn't driven it as much: The 348 has added just 4,000 miles over the last 5 years.