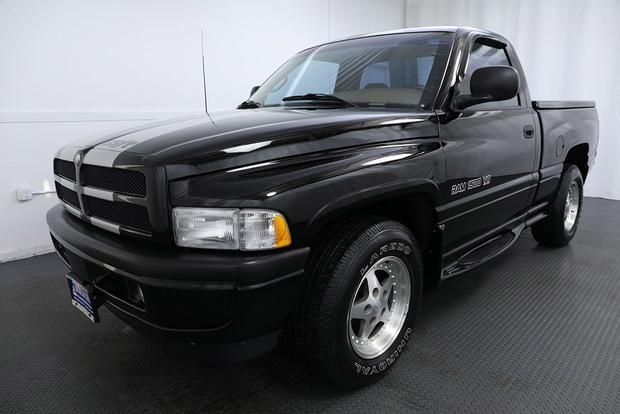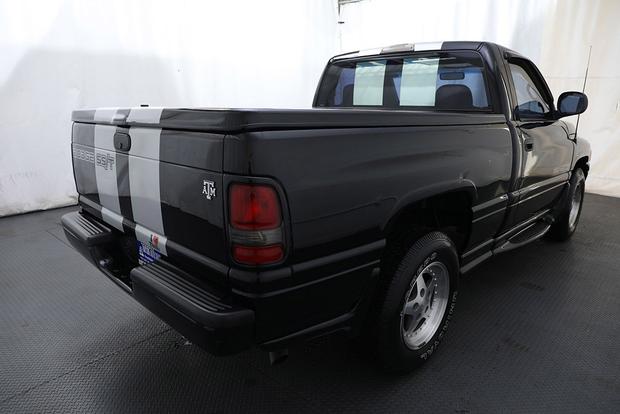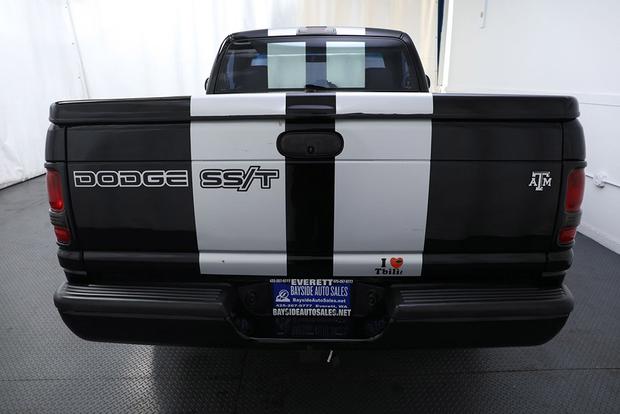 In the early 2000s, Dodge captured the hearts of performance-loving pickup buyers everywhere by sticking the Dodge Viper engine inside the Ram pickup. The original Dodge Ram SRT-10 is still one of the craziest pickups ever sold: a 500-horsepower truck with an 8.3-liter V10 that could be purchased with a stick shift. It was wild.
But Dodge enthusiasts know the company had already foreshadowed the idea of a Viper-themed pickup truck a few years earlier.
The year was 1996, and a Dodge Ram inexplicably served as the pace car for that year's running of the Indianapolis 500. To commemorate this occasion, Dodge -- like many other automakers before it -- offered an Indianapolis 500 pace-truck version of the Ram 1500, which featured a door sticker announcing the truck's duty at the race. It also had a modified version of the Ram's biggest engine (a 5.9-liter V8), which added 15 horsepower for a total of 245.
While 245 horses might not seem like a lot, the Ram came standard with 175 hp -- and the entry-level V8 offered just 200 horsepower. More importantly, the Ram pace truck came standard in the Viper GTS's iconic color scheme of blue paint with white stripes -- and it boasted unique wheels, a lowered suspension, and performance tires.
Although the Indy 500 commemoration should've ended the following year, Dodge kept it alive with a new version of the Ram called the SS/T -- which stood for "Super Sport Truck." Featuring the same upgrades as the normal Ram, the color scheme now expanded to offer black, green or red, all with the same stripes.
Clearly, Chrysler had a high-performance pickup truck on the brain. And when the 1996-2002 Ram 1500 went away, the SS/T went away with it -- only to be resurrected shortly afterwards with a lot more power in the form of the now-famous Ram SRT-10. Indeed, while that may be the first "Viper truck," the SS/T proves the idea was planted a few years earlier.