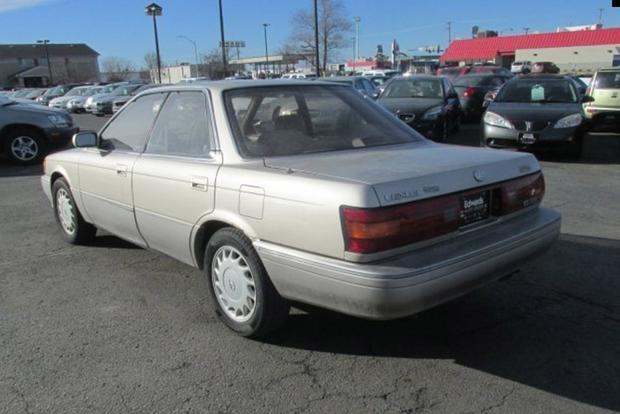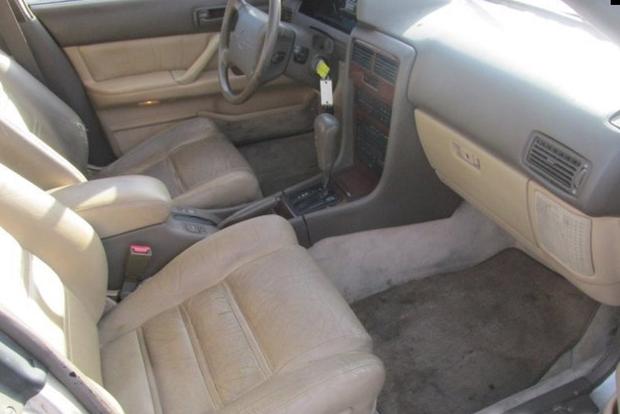 When you talk to people about early Lexus models, the discussion is always the same: The LS 400 was such an amazing vehicle, it was so impressive, it changed the world! Or, the SC was so beautiful and sporty, and it redefined the idea of a luxury coupe.
You know what nobody ever talks about? The other original Lexus, the ES 250, which wasn't amazing, impressive or beautiful. It was a rebadged Camry -- and not a very good one.
Here's what I think happened. Back when Lexus first went on sale, in 1990, they decided they simply couldn't compete with only one vehicle, the LS 400. So they went out and got two more: the SC coupe, which was sourced from the Japanese Toyota Soarer, and the ES 250 sedan, which was a thinly disguised Toyota Camry rebadge. Now, the SC worked, because the Soarer was never sold here, so we only knew it as a Lexus. But the ES 250...
The main problem was the shape, which really was shared almost entirely with the Camry. There was also the interior, which was simply the Camry's cabin with nicer leather; the dashboard and center controls remained completely unchanged from the Toyota. It was almost as if Lexus had spent its entire design and engineering budget on the LS, and then they had absolutely nothing left for the ES. The ES 250's sole saving grace was the fact that it was only offered with the Camry's V6, rather than its entry-level 4-cylinder -- though it's worth noting that the V6 was a 2.5-liter unit that made a mere 156 horsepower.
Fortunately, the ES 250 was undoubtedly intended as a stopgap model from day one, proven by the fact that it was offered for just two years: 1990 and 1991. In 1992, Lexus came out with the second-generation ES (which many people erroneously think was the first-generation ES), which was so significantly different from the Camry that you might not realize the two were related.