Off-road enthusiasts never warmed up to the fourth-generation (R52) Nissan Pathfinder that came out for the 2013 model year. It was a clean break from the Pathfinder's past that, well, found a new path. It evolved from a rugged off-roader into a softer, more car-like family crossover. Now a new fifth-generation (R53) Pathfinder has arrived with a greater emphasis on what Nissan calls a "rugged image." I'm here to report that while it does look more rugged, the new Pathfinder is still a family crossover.
Nissan Pathfinder: Family Off-Roader
Make no mistake: I don't mean to disparage the new Pathfinder when I call it a family crossover. The midsize 3-row SUV segment is hot and Nissan needs a dog in the fight. But it seems that Nissan has now found a better balance between rugged off-roader and practical family hauler. With the previous generation, it went too far in the direction of a minivan alternative and totally forgot its roots.
So, what's new with the new Pathfinder? Aesthetically, the R53 is a pretty big departure from the R52. The new Pathfinder has a pretty close resemblance to the recently redesigned Armada, but with a few design cues borrowed from the past. The most notable is the painted and slightly diagonal C-pillar reminiscent of the first three generations of the Nissan Pathfinder. This is a pretty subtle touch, but I like it and I think it's something that off-road enthusiasts will notice and appreciate. It's also boxier than the more flowy R52, which does go a long way in making that rugged appearance.
Power comes from a familiar 3.5-liter V6 engine. But, it's mated to a new 9-speed automatic transmission sourced from ZF. This replaces the CVT of the outgoing model and it's a nicely tuned transmission with smooth, snappy shifts that change depending on the drive mode.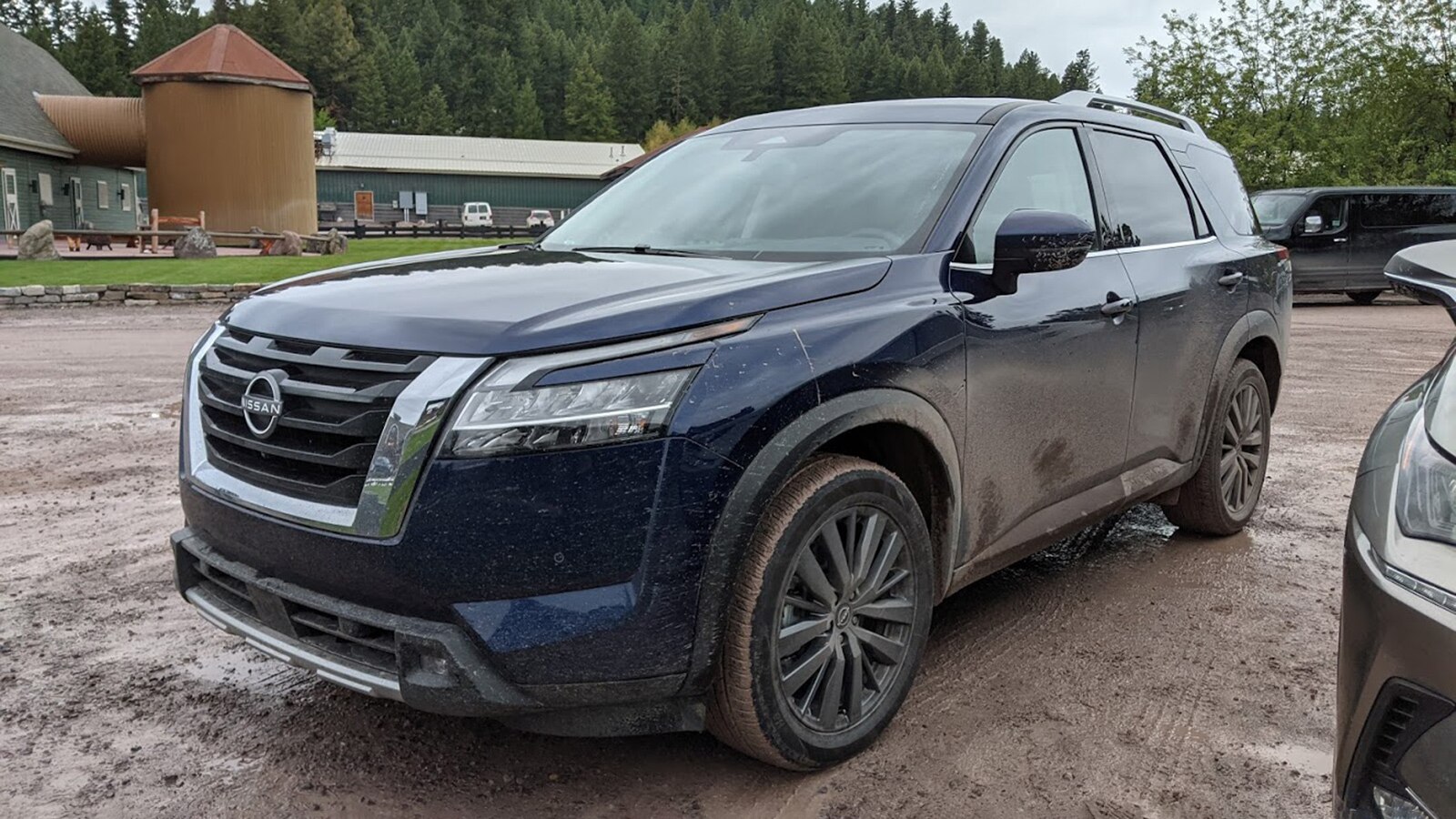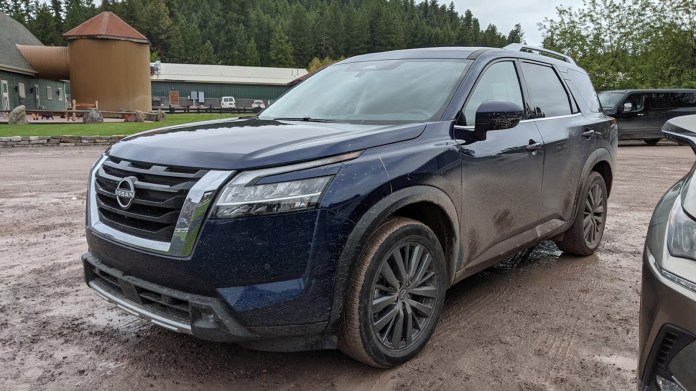 Good Enough Off-Road
What about off-road capability? I was able to put the Pathfinder through its paces in Montana and I can say with confidence that I did more extreme off-roading than what 99% of these Pathfinders will ever see. And it wasn't that extreme.
The new Nissan Pathfinder didn't miss a beat when I used it to climb a pretty rugged mountain road or when I took it on a muddy trail with some pretty sizable puddles, but we're not talking super technical rock-climbing. And that's just fine because that's not what this Pathfinder is for.
Most of these Pathfinders will be used for family-hauling duty, and it's well-suited for the job. The previous Nissan Pathfinder had the distinction of one of the best third-row seats with decent legroom and pretty easy accessibility compared to rivals.
Nissan improved on family-friendliness with features like a removable second-row center console, a clever, power-operated system for tipping and sliding the second-row seats with a child car seat in place, and a spacious storage area hidden in the floor of the trunk. It also boasts best-in-class towing of up to 6,000 lbs.
A More Rugged Minivan Alternative
This all adds up to a solid family crossover that's more on the rugged side. It also serves as a good midsize alternative to a bigger, more expensive, less efficient full-size SUV thanks to its respectable towing muscle. An off-road nut looking for something to tackle Moab will want to look elsewhere. But anyone looking for a practical family rig that's up for occasional off-road adventures will find a lot to love in the 2022 Nissan Pathfinder. Find a Nissan Pathfinder for sale