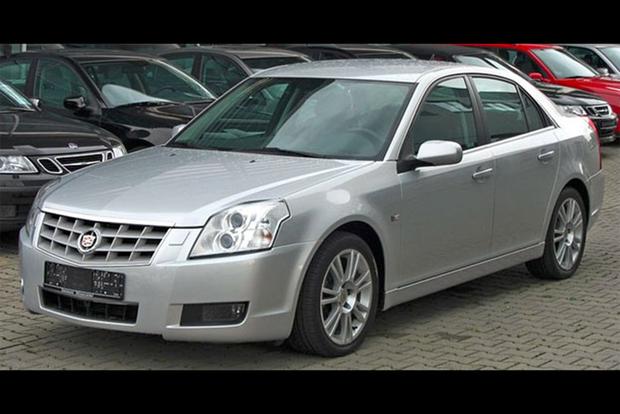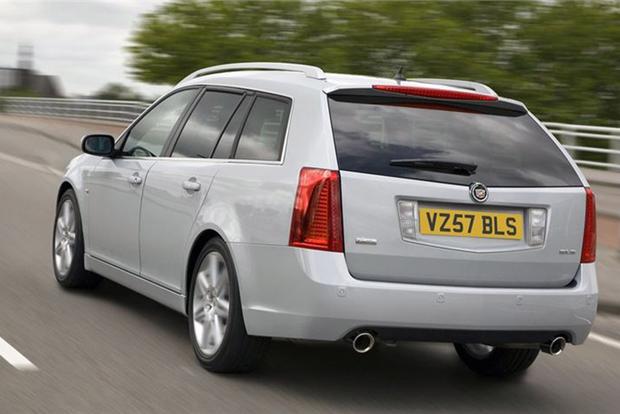 If you live here in North America, you surely know that there was once a Subaru that was rebadged and sold as a Saab: the 9-2X. You probably also know that there was a Chevrolet Trailblazer that was rebadged and sold as a Saab: the 9-7X. But the rebadges didn't always come to Saab: At one point, in the 2000s, General Motors took the Saab 9-3 and rebadged it as a Cadillac. I am serious.
Here's how this went down: Back in 1990, when General Motors bought Saab, they seemed to be surprisingly hands-off for a while -- at least in terms of products. They let Saab continue making weird cars, like the 9-3 and the 9-5, and they kept the ignition key in the middle, and they had that blackout button for the interior lighting that everyone always talks about. They had a nice little thing going.
And then, at some point, General Motors got desperate, and that's when the rebadges began. The 9-2X. The 9-7X. And the Cadillac BLS.
The Cadillac BLS was a Saab 9-3 underneath, but with (mostly) Cadillac styling on the outside. There were sharper edges, there were angular taillights and it carried Cadillac's large front grille. Admittedly, it shared some visual similarities with the 9-3 -- especially the glasshouse -- and the interior was virtually identical, with the Saab badge on the steering wheel replaced by a wreath and crest. Available under the hood were several options -- 2.0- and 2.8-liter turbocharged engines sourced from Saab, and a 1.9-liter turbodiesel from Fiat. The BLS stood at 184.9 inches long, which was about 6 inches shorter than the period's Cadillac CTS.
The BLS came out in 2006 -- and its intent was to try and get foreign-market shoppers into the Cadillac brand, which has historically been confined largely to North America. General Motors must've figured that with a small, European-based car that offered a diesel engine, they'd finally get buyers. They even sold a station wagon version, borrowed from the 9-3 SportCombi.
Unfortunately, but not surprisingly, the BLS was a massive dud. I can't find thorough sales numbers anywhere, but Wikipedia notes that Cadillac sold just 282 units of the BLS in Germany in 2007, in "a market of total annual car sales of 3.15 million." Wikipedia also notes that in the BLS's first (and most successful) year, Saab's Trollhattan factory produced just 3,257 examples of the BLS for the whole world.
Soon after, production shut down, and GM scuttled the Saab brand -- a brand it neglected for several years before trying desperately to save with rebadging. It didn't work -- and the BLS will likely go down in history as the most cynical rebadge of Saab's entire era of General Motors ownership.
Doug DeMuro is an automotive journalist who has written for many online and magazine publications. He once owned a Nissan Cube and a Ferrari 360 Modena. At the same time.