If you've ever wanted an Italian car, you've probably also realized that most Italian cars are pretty pricey — to the point where most people can only consider Italian cars a distant dream. It was only recently, when Fiat showed up, that Italian cars became more affordable. But, of course, Fiat hatchbacks aren't quite the Italian cars most people lust after. To help with your Italian car dreams, I'm listing five of the cheapest Italian vehicles currently listed for sale on Autotrader, but just remember that "cheap to buy" doesn't necessarily mean "cheap to own."
Cheapest Overall Italian Car: 2012 Fiat 500 – $3,500
The cheapest Italian car on Autotrader is, unsurprisingly, a Fiat 500. I say it's no surprise because the 500 is a small subcompact car that's been out for six years, so early examples — like this one — are really cheap. The surprising part is that this particular 500 hatchback has been driven a whopping 183,000 miles in its six years of life, which is unusual for a tiny city car. This 2012 500 Sport — with a manual transmission — is offered by Auto City in Bridgewater, Massachusetts, south of Boston, for just $3,500.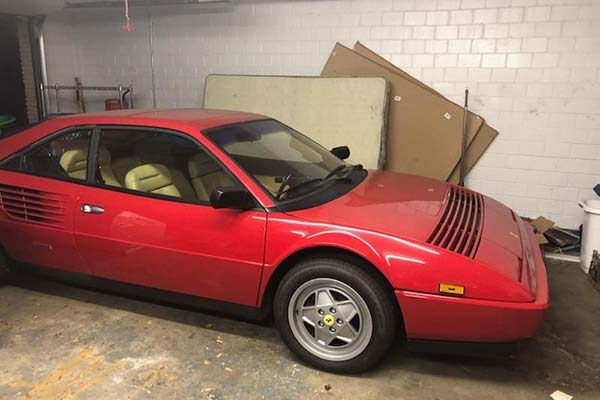 Cheapest Ferrari: 1988 Ferrari Mondial – $35,000
The cheapest Ferrari on Autotrader is this 1988 Mondial, which checks all the "cheap Ferrari" boxes. Specifically, it's a Mondial — likely the least-loved Ferrari of all time. It's also a coupe, which is rarer but less desirable than the soft-top Mondial Cabriolet. Additionally, it's traveled around 85,000 miles, making it an especially high-mileage example of the car. This Mondial is offered by a private seller near Salt Lake City for just $35,000.
Cheapest Italian Sports Car: 1986 Alfa Romeo Spider – $4,900
The cheapest Italian sports car on Autotrader is this 1986 Spider Veloce, which is offered by a private seller in the Detroit area with 109,000 miles for just $4,900. No, it's not especially fast, as these old Alfas had tiny 126-horsepower engines 30 years ago — and, surely, it doesn't retain all that power today. It's also not especially striking, like a Ferrari or Maserati. But it's still a convertible, two-seater, rear-wheel-drive Italian sports car for under five grand, and that's pretty cool.
Cheapest Maserati: 2005 Maserati Coupe – $11,988
The cheapest Maserati on Autotrader is this 2005 Maserati Coupe, which is offered by Boktor Motors in the Los Angeles area. These are surely getting cheaper, but I didn't realize they were quite this cheap. This example has traveled around 74,000 miles, which is very high for a Maserati Coupe, and it's listed for just $11,988, which makes it cheaper than a new Nissan Versa. It features a stunning shade of light blue and an automatic transmission dubbed "CambioCorsa," which can be a fragile, pricey item on these cars.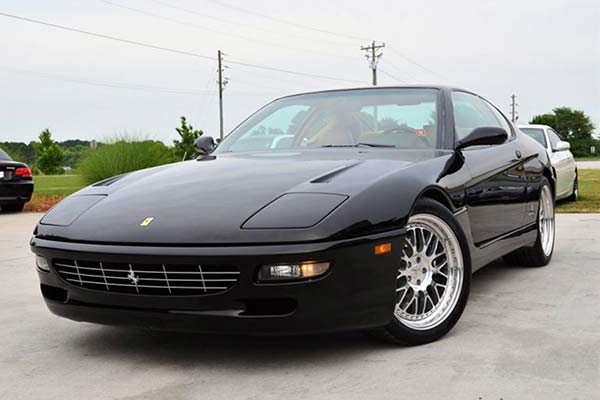 Cheapest V12: 1997 Ferrari 456 GTA – $39,995
The cheapest Italian V12 currently listed for sale on Autotrader is this 1997 Ferrari 456 GTA, which is offered by Jet Auto Sales in the Atlanta area for just $39,995. Finished in black with a beige interior and an automatic transmission, this is a nice 456 with just over 30,000 miles — and its price isn't particularly out of line with other 456 models on Autotrader. It's certainly a cheap way into a V12, though maintaining the 456 is hardly an inexpensive proposition.
MORE FROM OVERSTEER:
Video | The Volvo XC40 Is the Quirkiest Volvo in Decades
Lexus Once Had a "Pebble Beach Edition" Trim Level
Video | A $25 Part Fixed My Broken Rolls-Royce Phantom