Earlier this week, I wrote a story on a Maserati Coupe that's listed for sale on Autotrader for just $17,995 -- the price of a midrange Toyota Yaris. This got me thinking ... what are the other ultra-cheap exotic cars listed? What else has depreciated to the point that you could legitimately look at it and think: Should I buy this exotic car? Or a pet llama?
And so, I present to you a list of the cheapest exotic cars currently listed on Autotrader. Before you read it, however, I should note that I make absolutely no personal guarantees or promises about these cars. They're exotics. They're cheap. They might need a full replacement of everything but the passenger door. I have absolutely no idea. This list is solely for fun, and you should only buy one of these cars if you have an excellent idea what you're doing mechanically, or perhaps if you enjoy spending money like it's laced with poison and you must rid yourself of all of it, lest you be consumed by the deadly venom of finance.
Anyway, here it goes:
2000 Aston Martin DB7 V12 Vantage Volante -- $22,200
The cheapest Aston Martin on Autotrader has a V12 engine, a convertible top and a stick shift. By all accounts, this should be a tremendously desirable car, with only one issue: Nobody wants to find out what it costs to own and operate a 16-year-old, V12-powered Aston Martin DB7. I suspect that's especially true in Bennettsville, South Carolina, a town of 9,400 people only hours from the nearest major city, where this DB7 is for sale at Bennettsville Honda for $22,200.
2002 Bentley Arnage -- $21,900
The cheapest Bentley Arnage on Autotrader is this 2002 model, finished in bright red, offered by a private seller in Atlanta, Georgia, for $21,900, with Pennsylvania license plates and a couple of Texas Tech emblems on the back. This Arnage probably records the biggest depreciation here, as the original price of an Arnage Red Label, like this one, was $216,000 with shipping before options. It's lost roughly 90 percent of its value in just 14 years and 79,000 miles. Despite the low price, however, this Arnage looks like it's in pretty nice shape, and it boasts a clean Carfax history, along with Bentley's impressive 350-horsepower 6.75-liter V8 engine.
1994 Dodge Viper RT/10 -- $17,999
The cheapest drivable Dodge Viper on Autotrader is this one, a 1994 RT/10 model that someone, somehow, drove 134,000 miles. Having now owned a Viper for about a month, I have absolutely no idea how this is possible, unless your previous automotive experience comes from driving around in a motorized shopping cart. Offered by a private seller in Scotch Plains, New Jersey, near New York City, this Viper was originally emerald green before being wrapped black with racing stripes. It can be yours for just $17,999.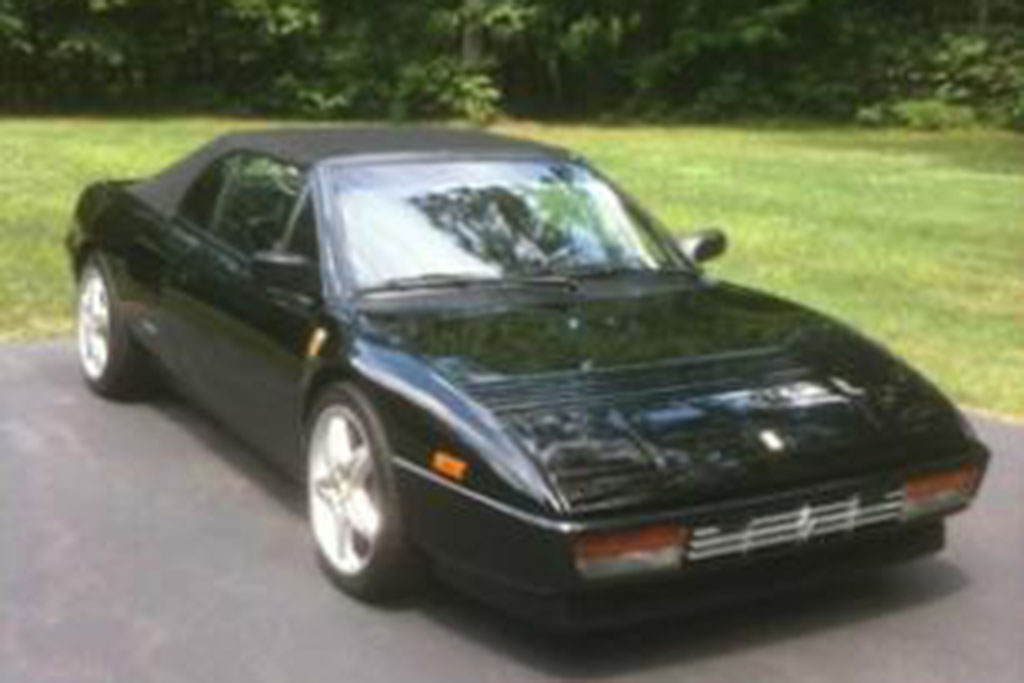 1990 Ferrari Mondial -- $35,000
Many Ferrari enthusiasts cringe when they hear the term "Mondial," as the sports car was never highly regarded by the Ferrari crowd, largely on account of its lackluster performance and oddly proportioned styling. It's no surprise, then, that the cheapest drivable Ferrari on Autotrader is this 1990 Mondial, offered for sale in Hamden, Connecticut, near New Haven, for just $35,000. Interestingly, this example looks fairly well preserved, as it boasts a clean Carfax report with no accidents and a long list of service records, primarily at Ferrari dealerships, though it is in need of a pricey belt service.
1989 Lotus Esprit -- $19,585
Although the Lotus Elise still seems to abide by the $30,000 rule, wherein no Elise is ever really worth less than $30,000, values for the Esprit don't quite follow the same logic. For proof, here's a 1989 Lotus Esprit offered by Euro-Tech Saab in Wichita, Kansas, for just $19,585. Unfortunately, this Esprit isn't one of the muscular, V8-powered later models, but rather a 4-cylinder example, though it still touts a healthy 260 hp. For less than 20 grand, it might be a hoot to drive, or it might require a lot of work.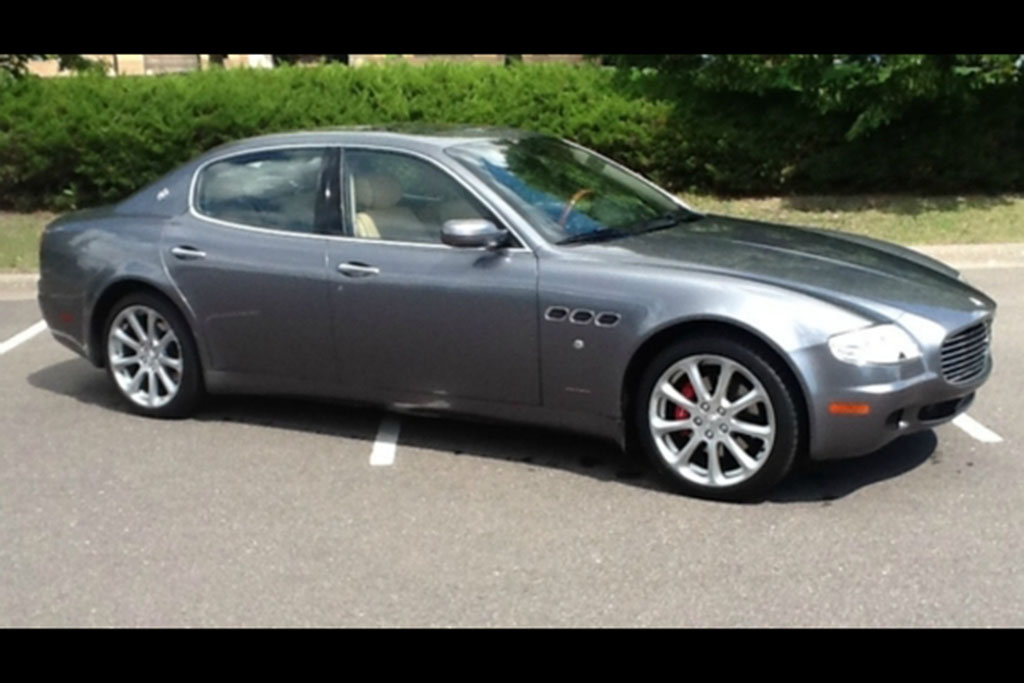 2006 Maserati Quattroporte -- $16,000
This 2006 Quattroporte is the cheapest modern Maserati on Autotrader: an 86,000-mile example listed by a private seller in Minneapolis, Minnesota, for just $16,000. That's a discount of more than $80,000 from new, despite still offering beautiful lines and a well-preserved interior. Of course, there are a few drawbacks, including that this Quattroporte uses the brand's dated DuoSelect automatic transmission, Carfax says this particular example was involved in an accident in 2008 and, of course, the potential maintenance and repair costs. Still, this thing is a modern Maserati for 16 grand.