Car News
Top Features for Your Next Family Car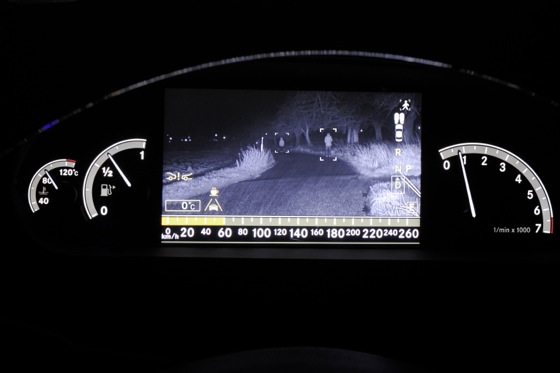 If your current family hauler is a few years old, it's likely that you're missing out on exciting new features designed to make life easier, save fuel, improve durability, or simply wow your kids and friends. That's because automotive technology is improving at an unprecedented rate, and many new inventions are added to a wide range of family cars each year. We've compiled a list of some of today's "gotta-have" new items just in time for Mother's Day, in case now is the time to replace mom's current ride with something a little more technologically advanced.
Chrysler "Backseat TV"
For many parents, the only way to entertain children in the back seat on long trips is by playing road trip games and singing along to the radio. Lucky moms and dads have a DVD player, which can keep children interested considerably longer. But Chrysler has partnered with SiriusXM for something even better: satellite television. Available on most Chrysler, Dodge and Jeep vehicles, "backseat TV" costs just $7.99 per month and includes live television from Nickelodeon, the Disney Channel and Cartoon Network. That's sure to make life easier for mom and dad, who can shift their focus to finding their destination instead of entertaining the little ones in back.
Dodge "Chill Zone"
Available as a standard feature on several Dodge models, "Chill Zone" keeps drinks cool on long, hot days spent driving in the car. Powered by the vehicle's air conditioning system, Chill Zone is located above the glove box of several Dodges - including the midsize Avenger sedan and the Journey crossover - and can hold up to four aluminum cans at once. While Dodge cautions the system isn't mean to act as a refrigerator, it can be a great tool for moms looking to keep their kids hydrated on warm summer days - and it sure beats lugging a cooler full of ice from soccer practice to piano lessons.
Ford "MyKey"
Ford's MyKey technology is designed to benefit parents with young drivers in the house. Available since 2010, MyKey allows parents to reduce distractions and risk of injury by designating one key for their teen driver and programming that key's settings to limit vehicle speed and audio volume. Now available on all Ford and Lincoln models, the innovative system can even provide earlier low fuel warnings, sound a more insistent seat belt reminder, and alert drivers when vehicle speed reaches 45, 55 and 65 miles per hour. While it may not make mom's life any easier on the road, MyKey will certainly give her peace of mind when her teenager is behind the wheel.
Infiniti "Around View" Camera
Although several automakers are now offering similar features, Infiniti pioneered the "Around View" 360-degree camera in 2008 with the debut of its EX35 crossover. Featuring four well-placed cameras located throughout the SUV's exterior, the system is capable of providing drivers with a top-down view of their surroundings. These supplement the more common back-up camera and makes maneuvering in tight spaces, reversing and even parallels parking a breeze. Today's Around View system is standard on Infiniti's QX56 and FX50 SUVs and optional on the compact EX35 and midsize FX35 crossovers.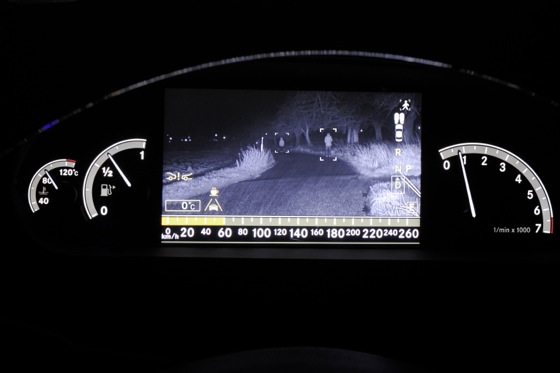 Mercedes "Night View Assist"
The sometimes-arduous task of driving at night is made easier by Mercedes' revolutionary "Night View Assist" system. While the system is currently available for a hefty premium on the brand's upscale models, several other automakers - including BMW, Audi and Lexus - are beginning to offer similar technology in more mainstream vehicles. Pioneered by Cadillac in 2001, the system uses an infrared camera mounted behind the grille to display heat-sensitive images on a heads-up display located in the driver's line of sight. While Cadillac abandoned the technology in 2004, several other automakers - and car shoppers - are revisiting it to assist with nighttime driving.
Toyota Hybrid Technology
While Toyota is far from the only automaker that offers hybrid technology in its vehicles, it was among the first - and its current lineup includes a hybrid vehicle for just about every car shopper. From the new $19,000 subcompact Prius C to the luxurious $115,000 Lexus LS600hL, most families will have no trouble finding a hybrid Toyota to meet their needs and their budget. If mom is driving an old, gas guzzling SUV or minivan and the time has come to find a replacement, fuel-saving hybrid technology from Toyota may be the right choice for the wallet and the environment.
What it means to you: Several new technologies designed to enhance the experience of driving a family car have appeared in recent years.