Car News
VW Launches Special Edition Beetles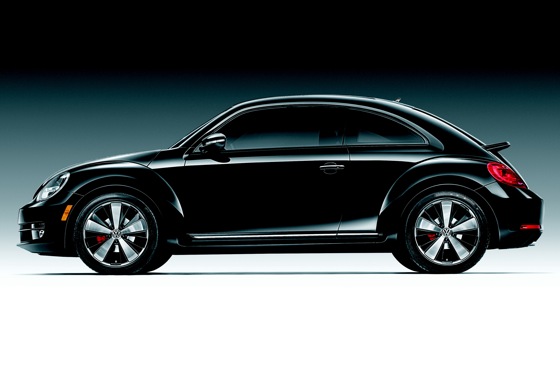 Volkswagen is celebrating the launch of its all-new Beetle with two recently announced special edition models. Dubbed the "Black Turbo" and "White Turbo" models, the limited-production Beetles will help launch Volkswagen's newest model as it arrives in dealers early next year.
Both special editions are based on the 2012 Beetle's top-of-the-line Beetle Sport trim level, which features Volkswagen's powerful 2.0-liter turbocharged four-cylinder mated to its lightning-quick dual-clutch automatic transmission.
Black Turbo Beetles will be painted in Volkswagen's Deep Black with contrasting white mirrors, while White Turbo models will feature Candy White exteriors and black mirrors. Both models will have distinctive "Turbo" badging along the doors. On the inside, the Beetle's Black Turbo and White Turbo special editions will feature dashboards and door panels color-matched to the car's exterior.
Currently available on Volkswagen's recently-launched pre-order website for a fully-refundable $495 reservation fee, the Black Turbo starts at $24,950 before destination - just above the standard Turbo's $24,000 base price. According to VW, the Black Turbo will be limited to just 600 units.
The White Turbo will also be limited to just 600 units, but it won't be available online. Instead, Volkswagen says it will ship one White Turbo model to each of its 588 US dealers as a special-edition launch car.
First shown at the New York International Auto Show in April, the 2012 Volkswagen Beetle bears considerable resemblance to its predecessors despite a noticeably longer and wider stance. According to Volkswagen, the new dimensions provide the "21st Century Beetle" with better handling and grip, giving it a sportier feel to help win over enthusiasts.