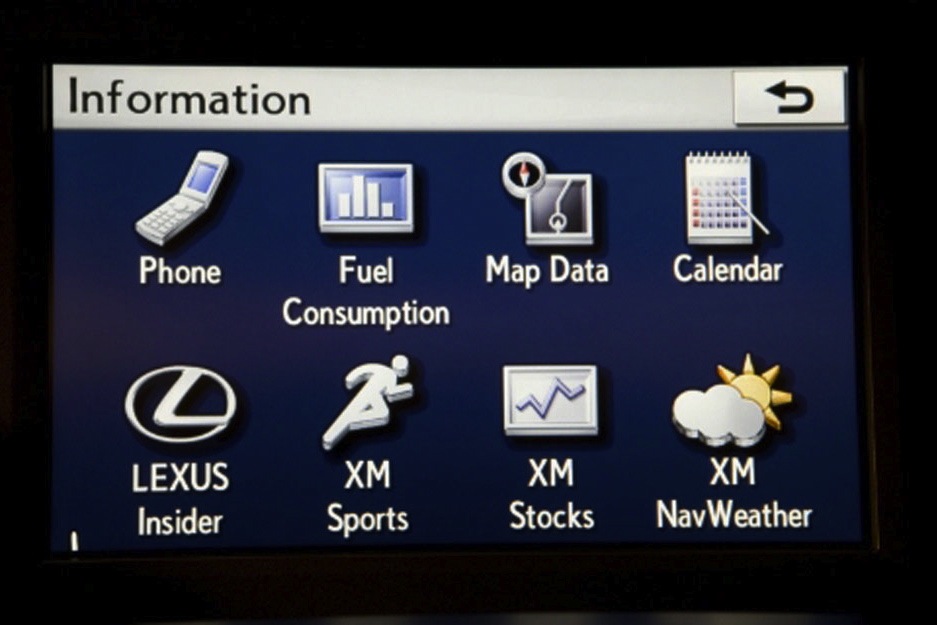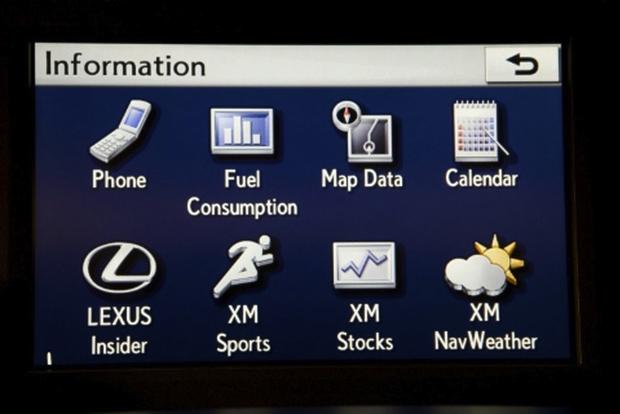 You know the saying about it being the journey not the destination that counts? Looks as though Lexus is taking that sentiment to heart with its snappy navigation system, Lexus Enform.
Hailed as the automaker's infotainment system, Enform helps drivers get the information they need and figure out how to get there without a ton of effort.
Listening to a robotic voice barking out instructions is nothing new, but Enform steps it up with Destination Assist. It's a real, live person answering calls 24/7 and giving actual navigation help (perfect for all those off-the-beaten-path detours road trippers will undoubtedly make this summer). Those looking for a restaurant can have agents help narrow the choices by distance and type of cuisine, or even have them dish on current Zagat ratings. These helpful responders can also remotely send a detailed map to the car's dashboard. Having this kind of live assistance is a refreshing, welcome change -- especially for those of us who don't have a stellar sense of direction.
With the eDestination feature, planning an upcoming vacay is super-simple, even if you are away from your vehicle. You can search, organize and name up to 200 destinations in 20 separate digital folders and send them wirelessly to your on-board navigation system. Once saved, you can add notes to each destination, and name the folders. This gives you some much-needed peace of mind when you roll into an unfamiliar town and seem to have misplaced that handwritten stuff-to-do list.
Getting where you need to go is all seamless fun with Lexus Enform. Available on all 2013 models, the app pops on when your phone is connected to the vehicle, transforming your dash into a streamlined app suite. Seven apps are available, including Bing, OpenTable, Yelp, Pandora and iHeartRadio. Facebook is there, too, but -- in a nod to safety -- users can only use the check-in function, Facebook Places. (So, no status updates to prevent you from watching the road.) In an age when hands-free voice-activation reigns supreme, Lexus drivers use remote touch or buttons on the steering wheel to fire up their app du jour. Some of the apps are voice-activated, but others rely on fingers to do the work.
In an emergency, help is just a button away. The Safety Connect function includes the Emergency Assistance Button (SOS) button that will connect you to a round-the-clock response center.
All new, Enform-equipped Lexus vehicles come with complimentary access to the system for one year. After that time, it'll run you about $260 per year.
In the case of this luxury line, getting there may truly be more than half the fun.