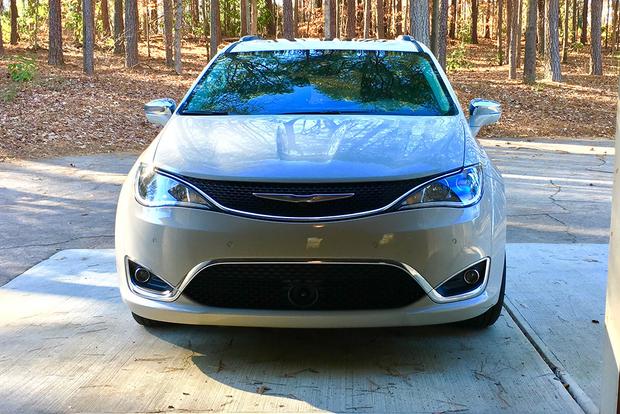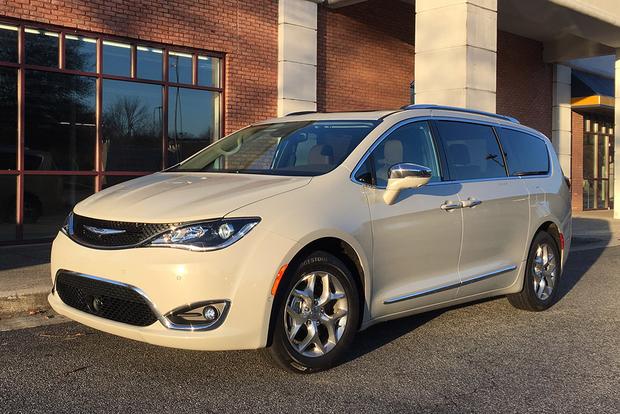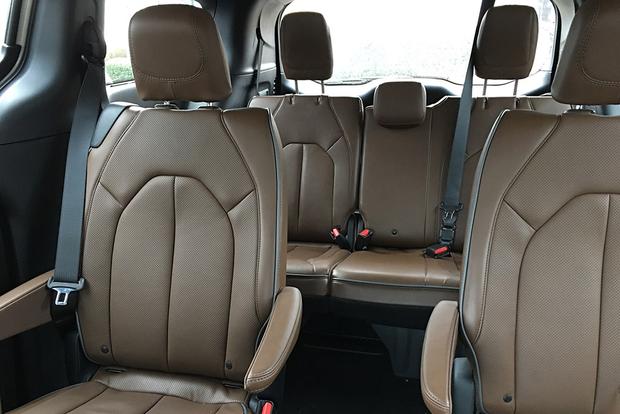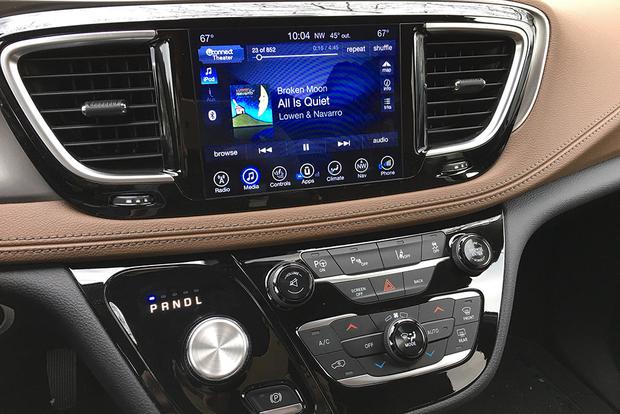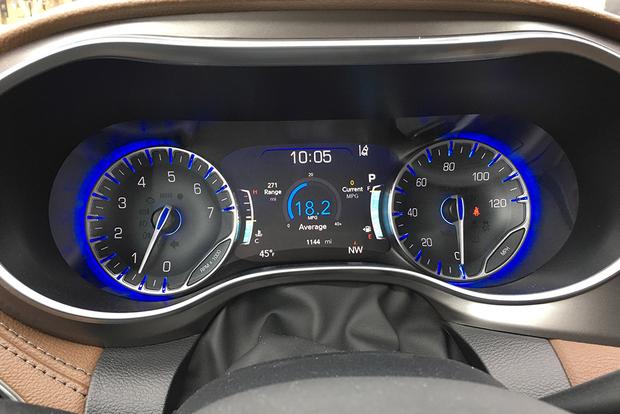 Our staff has been enjoying its time in these early days with our new long-term 2017 Chrysler Pacifica. We already highlighted how well it handled numerous airport runs during the holidays in our long-term introduction, and resuming normally scheduled life activities hasn't diminished its appeal.
For starters, we love the way it looks. The minivan has developed its uncool rap in part because of dowdy style, but if anything was ever going to shake that perception, we think the stylish Pacifica has a shot. That impression extends to the interior, where we've appreciated the driver-focused design and the vibrant touchscreen infotainment screen.
Of course, practicality is ultimately why one buys a minivan, and to that extent we've been impressed with the Pacifica so far.
"There are plenty of storage options, including dash bins, console bins, pockets in the seats for headphones and remotes, and door pockets," wrote one test driver in the Pacifica's logbook. "Of course, it still has the easy-to-use Stow 'n Go bins as well, which you can use as storage when the seats are in place."
Functionally, the Pacifica's controls have also proved easy to use -- "the infotainment system's button controls are big and have an easy-to-read large font."
So our first impressions continue to be strong, but there's a whole year and many more miles to pile on our Tusk White 2017 Chrysler Pacifica. Find a Chrysler Pacifica for sale
Check out our 2017 Chrysler Pacifica New Car Review