Car Review
2017 Mini Countryman: First Drive Review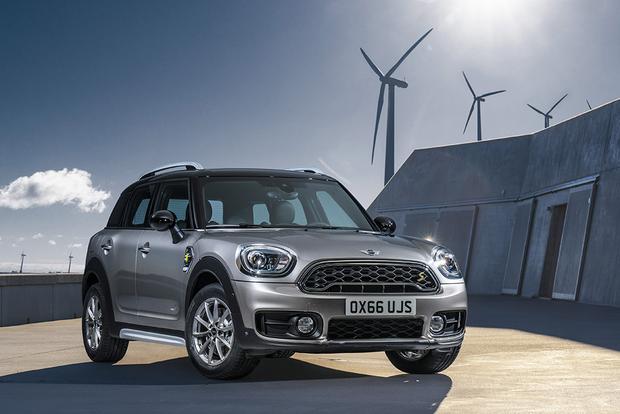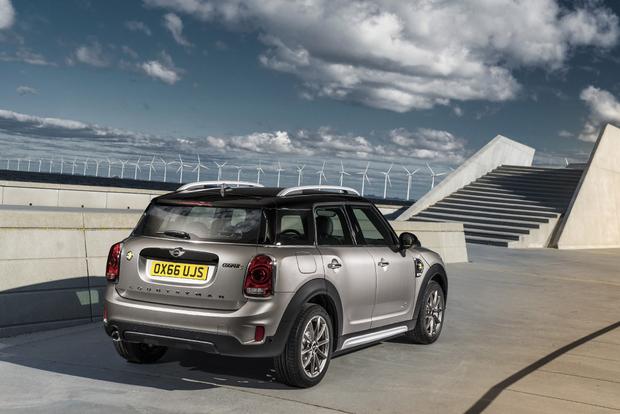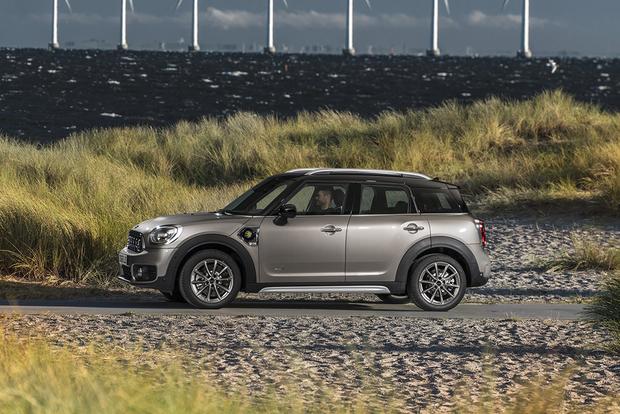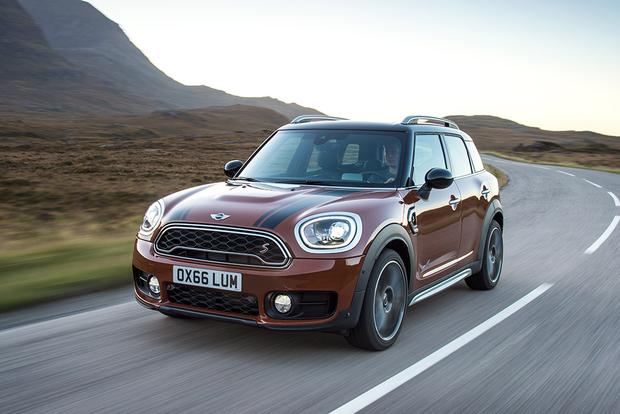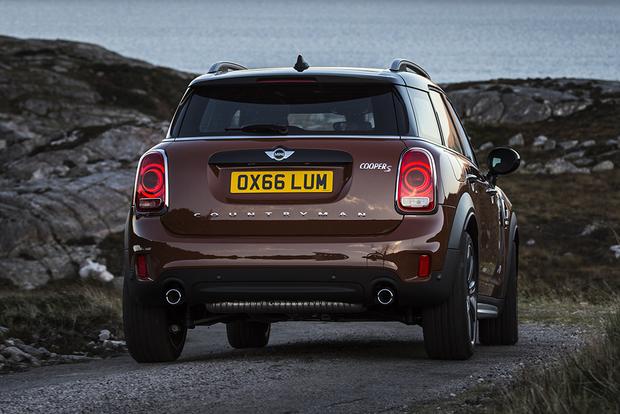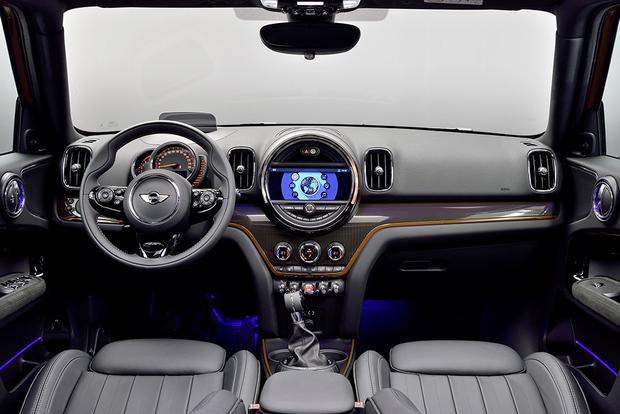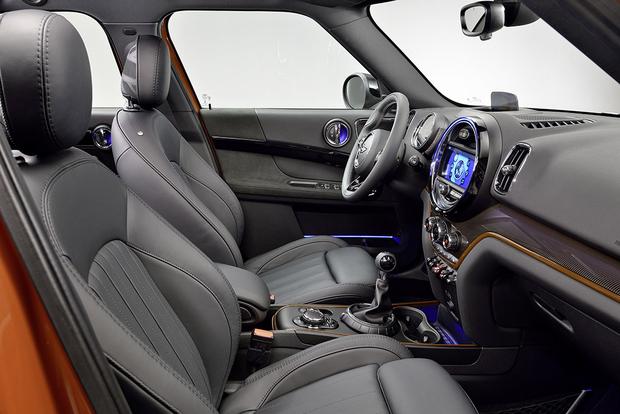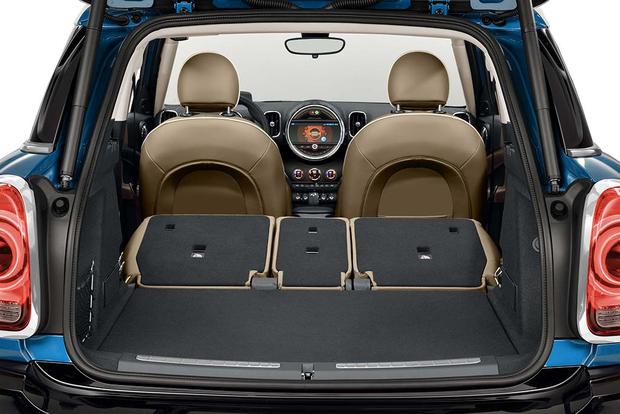 If you're looking for information on a newer Mini Countryman, we've published an updated review: 2018 Mini Countryman Review
When the first-generation Countryman made its debut in 2011, it took us a while to get used to the idea of a big Mini -- but once we did, we decided the Countryman just wasn't big enough. Though we loved the way it drove, the Countryman simply didn't offer enough cargo space to justify the "U" in this crossover SUV. The 2017 Mini Countryman is all new and it's bigger than ever -- but has MINI addressed our concerns?
A Bigger Mini, But Not Where You Might Expect
The 2017 Countryman is built on the same modular platform as other recently-redesigned MINI models, but it's the biggest Mini by far: Compared to the old Countryman, the new car is about 8 inches longer and nearly an inch and a half wider. That puts it in the same size class as the new crop of compact SUVs (Honda CR-V, Mazda CX-3, Jeep Renegade, etc.) that have popped up since the first-generation Countryman was introduced.
If you're hoping that translates to an increase in trunk space -- we certainly were -- you'll be disappointed. The new Countryman stores 16.7 cu ft. of cargo, a mere two-tenths of a cube more than the old car. But such is the way with this burgeoning class of vehicles; cargo space in many of the Countryman's rivals is just as paltry. Credit Mini for making the Countryman as flexible as possible: The rear seatback splits and folds in three sections instead of the usual two, which provides great flexibility. And should your Countryman runneth over, the Countryman comes standard with a sturdy aluminum roof rack. See the 2017 Mini Countryman models for sale near you
A First-Rate Second Row
A good chunk of the Countryman's extra length was added between the wheels, which translates to more space in the back seat. Big doors make entry and exit easy, and we were happy to see how much legroom there is, even with the front seats adjusted for taller drivers. The Countryman gets a dual-pane panoramic sunroof as standard equipment, and that makes a big difference in a small SUV; it lets in lots of natural light, which makes the back seat feel more airy and open. Too bad the seat backs are so hard and thinly padded. They might soften up after some time -- the cars we drove were brand spankin' new -- but we'd gladly trade a little room for a cushier cushion.
The front seats are more comfortable, and we love what Mini has done to the Countryman's interior (which is the same thing they've done to other Mini models' interiors as they've been updated over the last three years). The big pie-plate center gauge is still there, but it's no longer a speedometer; it's now a full-color infotainment screen ringed by a line of color LEDs which can serve several functions (our favorite: Giant rev counter, complete with redline). The gauges themselves occupy a pod perched on the steering column; the pod moves when the column is adjusted, so all sizes of driver have a clear view. Our test cars had a full-color head-up display projected on a tiny screen that rises out of the dashboard. The infotainment system still has a dial controller between the seats, but Mini has revised the interface and added touch-screen functionality. The climate controls are fairly simple, and other functions (including the engine starter) are controlled by toggle switches on the center stack, another detail we love.
Still a Bit Pokey, But Good Fun to Drive
Another complaint about the old Countryman was the lack of power in the base model. The new Countryman gets new engines: Entry-level Cooper models have a 134 hp turbocharged 3-cylinder engine, while the Cooper S gets a 189 hp turbocharged 4-cylinder. (A John Cooper Works version with 228 hp is on the way for 2018, as is a plug-in hybrid version.)
The good news: The new base-model Countryman feels more powerful than the old one. The bad news: It still isn't powerful enough. The 1.5 liter engine turns out a healthy 162 lb-ft of torque, as much as a stout 4-cylinder engine, and it pulls strongly and steadily, if not very enthusiastically. We had no problem merging onto the freeway, but expect Minis to really scoot; unfortunately the Countryman outweighs the 2-door Mini by as much as 1000 lbs, and that's asking too much of this little engine. The 3-cylinder Cooper is at its best with the 8-speed automatic transmission, optional on ALL4 all-wheel-drive models; the 6-speed stick (available with front- or all-wheel-drive) feels pokey. (Front-drive Countryman -- er, Countrymen -- can be had with a 6-speed automatic, and while we didn't get to sample it, we doubt it will feel any quicker than the stick-shift version.)
The 2.0-liter engine in the Cooper S is a better choice. It's not shockingly quick, as are the smaller and lighter Cooper S versions of some smaller Mini models, but it at least has the get-up-and-go we expect from a Mini. That means paying $3,000 more than you would for the base Cooper, but we think it's worth it. At least there's not much of a fuel economy penalty: EPA estimates are similar for both engines (25-28 miles per gallon for the three cylinder and 24-27 for the four cylinder; we saw high 20s with both engines). The one drawback to the Cooper S is that you can't get a manual transmission with front-wheel-drive. (The 3-cylinder Cooper offers a manual transmission in both configurations.) Normally we'd file this away with a "Who cares?", but Mini sells a higher percentage of manual transmissions than most brands, so it matters.
In terms of handling, you won't hear us complain: Despite its extra bulk, the new Countryman delivers exactly what we expect from a Mini. The steering is hyper-responsive, and no matter how hard you tug the wheel, the car refuses to lose its composure. It's as if body lean simply doesn't exist in Mini's universe. The Countryman's ride is significantly firmer than competing SUVs, but it's not uncomfortable -- at least, not unless you crash straight through a pothole you didn't see (not that we'd know this from experience) -- and noise levels are reasonable. The ALL4 system provides good traction on slick roads, but this is not an off-road-ready crossover like the Jeep Renegade.
Open Wide -- Your Wallet, That Is
Pricing for the Countryman Cooper starts at $26,950 for the front-drive Cooper and $29,950 for the Cooper S, with all-wheel drive adding another $2,000. That puts the Countryman midway between non-premium players like the Honda HR-V and Mazda CX-3, both of which start around $20k and top out at $27,000 or so, and luxury contenders like the Mercedes-Benz GLA 250 and Audi Q3 which start in the low-to-mid 30s. (The front-drive Cooper S may well be the best deal, as it demands the same $3,000 price premium as the all-wheel-drive Cooper S, but it includes the automatic transmission, which is an extra-cost option on all other versions of the Countryman.)
The Countryman comes with a lot of desirable standard equipment, including the aforementioned dual-pane sunroof, automatic climate control and faux-leather upholstery. But it also offers a lot of options, even things for which you might not expect to pay extra. For example, nearly every single paint color except gray costs $500 extra -- the exceptions are blue ($1,000) and red (part of a $2,000 appearance package). It doesn't take much to get a base-model Cooper above $35,000 and a Cooper S above $40,000. We're all for Mini's styling and uniqueness, but that's a lot of money to pay for a subcompact SUV.
To be fair to Mini, there's nothing out there quite like the Countryman. The Mazda CX-3 is also good fun to drive, the Jeep Renegade has just as much personality and the Honda HR-V treats its back seat passengers just as well (and with more cargo space to boot), but the 2017 Mini Countryman presents a unique mix of all three attributes. If you like style of other Mini models but need more practicality -- and if you're willing to pay a bit more -- the Countryman may well be the mini-SUV for you. Find a Mini Countryman for sale
To gain access to this information, Autotrader attended an event sponsored by the vehicle's manufacturer.