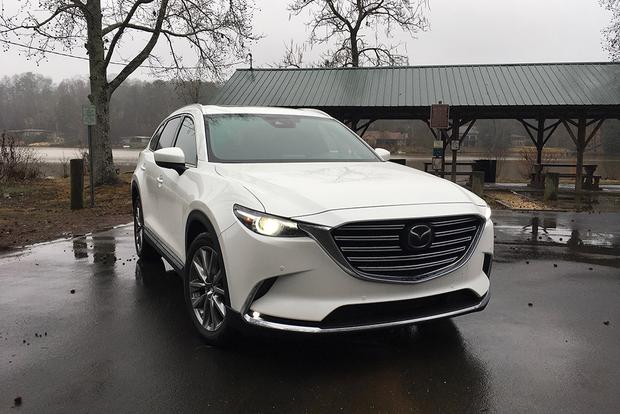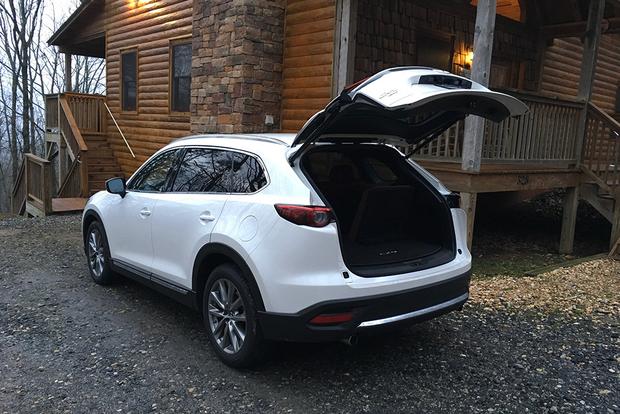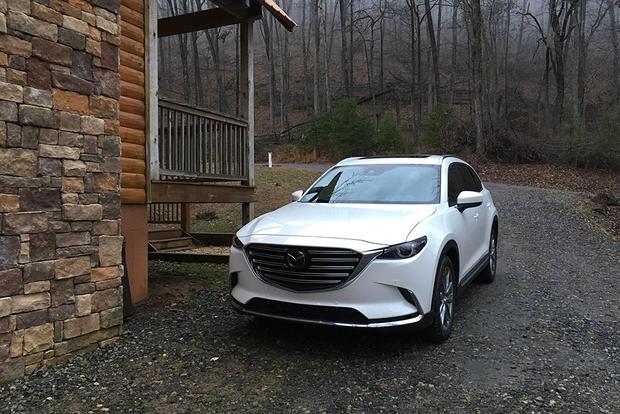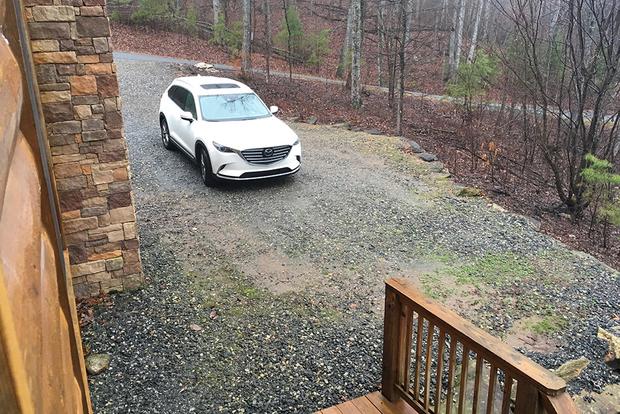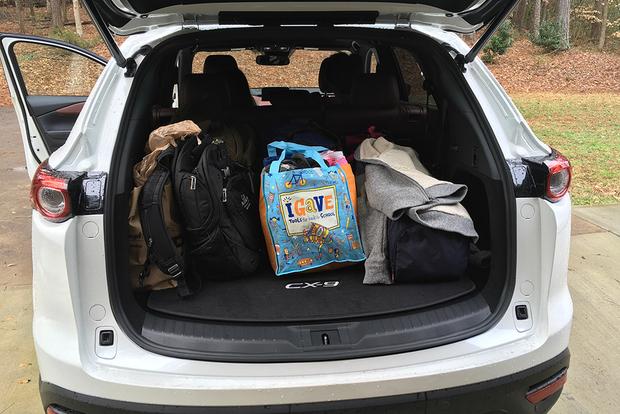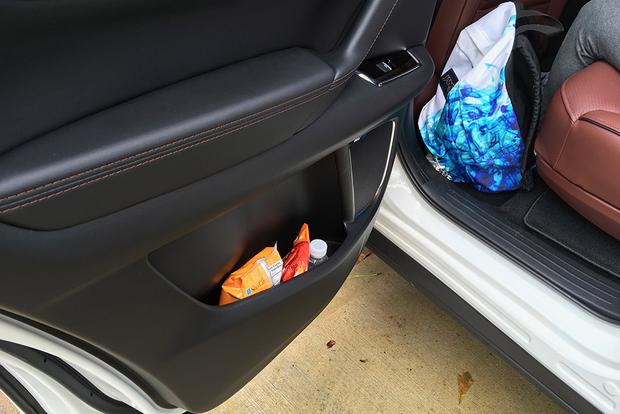 With less than 1,000 miles on the odometer, we took the 2018 Mazda CX-9 Signature on a short trip to the North Georgia mountains. We had two adults, two school-age kids and three days worth of stuff. It's nice to know the CX-9 has a third row seat, but I could tell that there'd be very little cargo room if we were using it. If you're thinking the Mazda CX-9 is a good substitute for a car like the Chevy Tahoe, it's not. The Mazda is also a lot less expensive than the truck-based Tahoe.
With the rearmost seat folded flat, there's plenty of space for backpacks, overnight bags and small suitcases. Since we rented a cabin instead of staying in a hotel, we even had room for some food we packed from home. I'm guessing we used about 70 percent of the 38 cu ft. of cargo space available behind the second row. In terms of overall cargo space, the Honda Pilot has more and feels like a larger, more substantial SUV in most respects.
But the 2018 Mazda CX-9 is more attractive on the inside than both the Honda Pilot and Toyota Highlander. As we suspected when we got the Mazda, it really comes off more like a budget-friendly Lexus or Acura -- a luxury vehicle at a price where most luxury SUVs start. It has silver and wood trim, gloss black surfaces and a very vibrant reddish brown seat and dash color (Mazda calls it Auburn Nappa Leather). Dual USB power ports in the second-row armrest help satisfy tech-hungry kids. Good thing, too, because once we got to the actual cabin -- non-tech fun only, we made a no phones rule. Well, OK ... maybe a photo or two.