Car Comparison
2001-2006 Acura MDX vs. 1999-2003 Lexus RX 300: Which Is Better?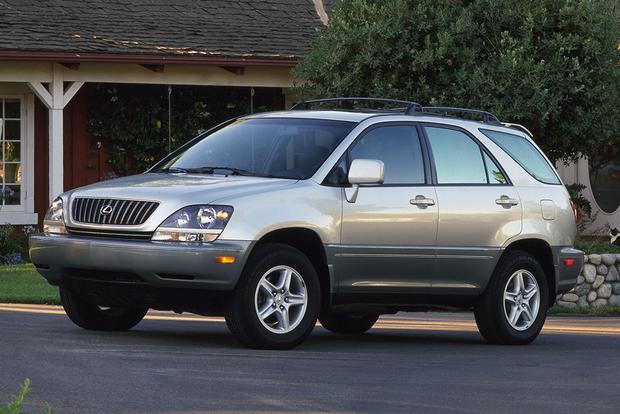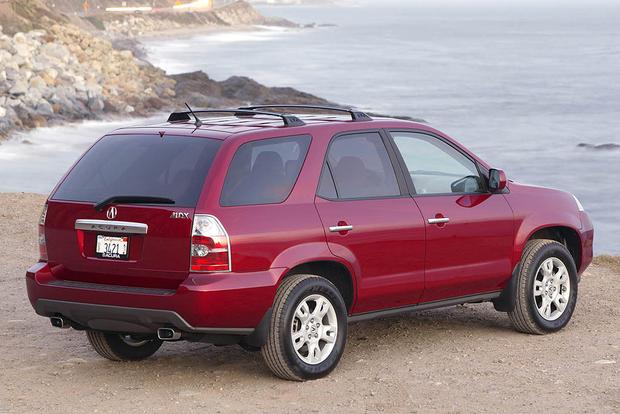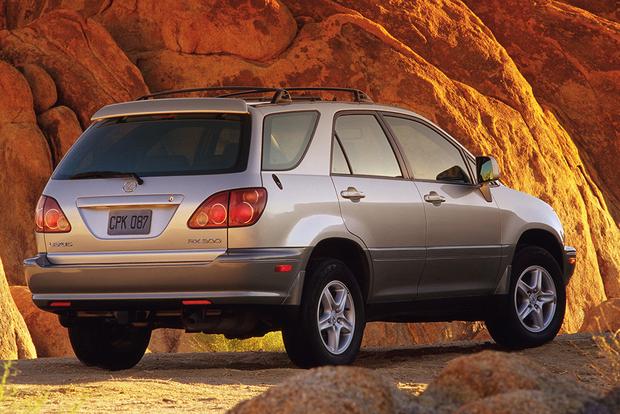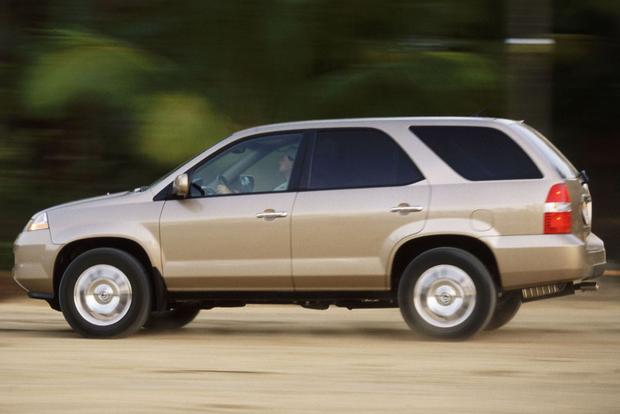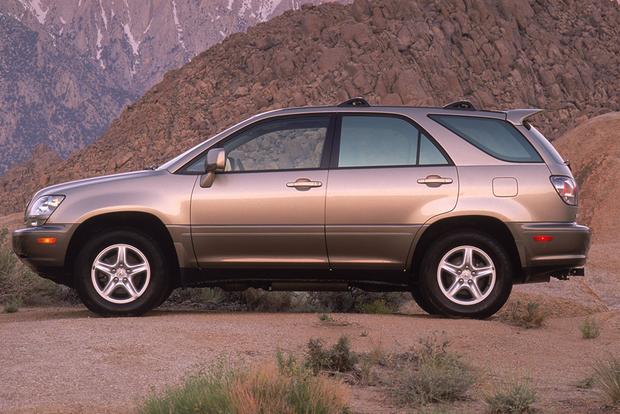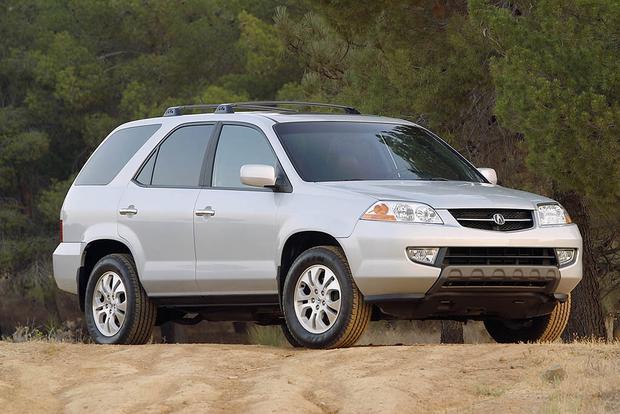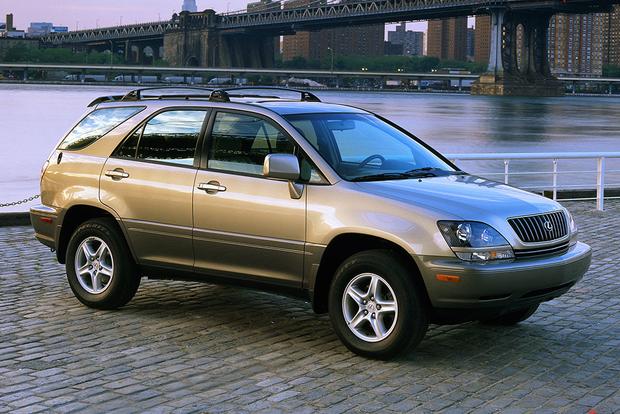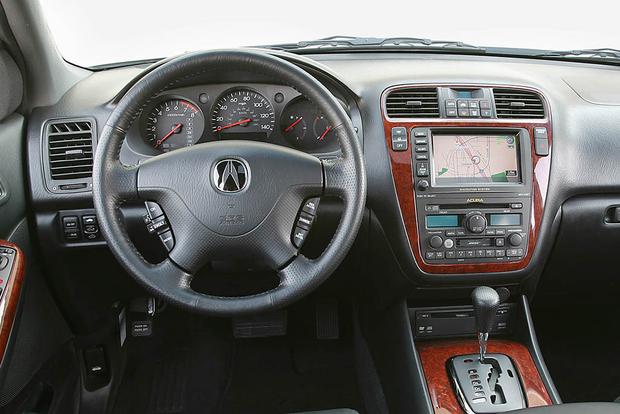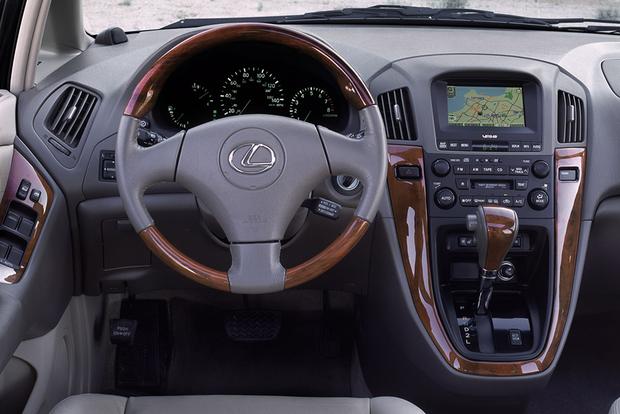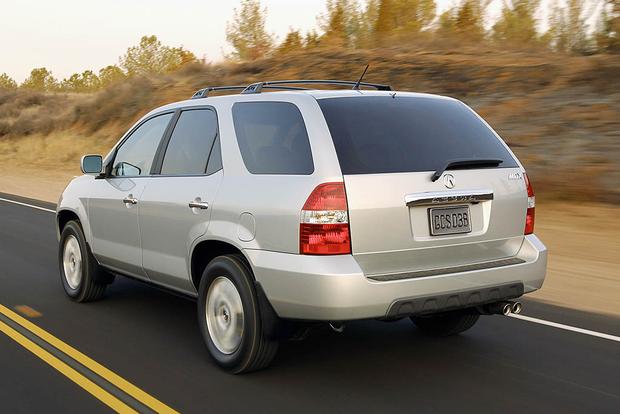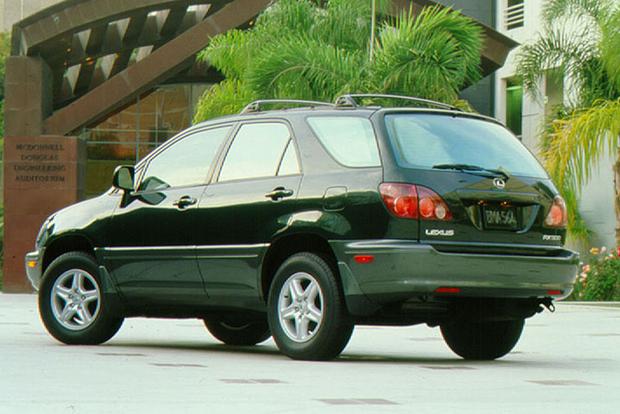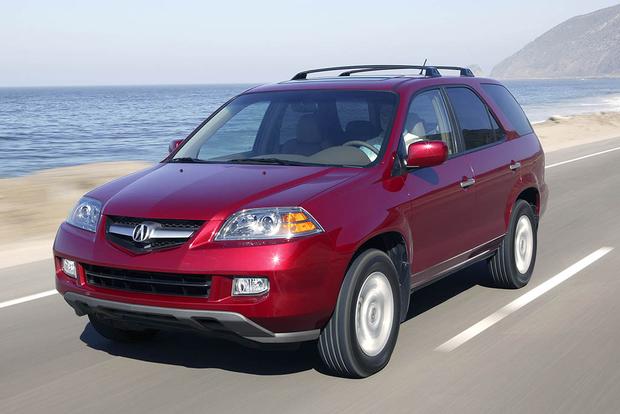 If you're interested in a used luxury crossover with an emphasis on reliability and value, we suspect the 1999-2003 Lexus RX 300 and the 2001-2006 Acura MDX are on your shopping list. But which one is better? And which one should you buy? We've created a close comparison to help answer those questions, but first we'll cover the basics of both models.
2001-2006 Acura MDX: The Basics
The MDX was a late arrival to the midsize-luxury-crossover segment, debuting in 2001 after the Mercedes M-Class (1998), the Lexus RX 300 (1999) and the BMW X5 (2000). Nonetheless, it was an impressive SUV, coming standard with muscular V6 power, an impressive-for-the-time 5-speed automatic transmission and a lot of luxury equipment. Drivers interested in used models will probably have special interest in 2004-2006 versions, as they offered available side-curtain airbags. From 2001 to 2003, side airbags were limited to the front seats only.
1999-2003 Lexus RX 300: The Basics
The Lexus RX 300 was among the earliest luxury crossovers. Using a Toyota Camry-based platform and a standard V6, the RX 300 boasted a smaller, nimbler size than the MDX but also less interior room -- while the MDX came standard with third-row seating, the RX never offered the feature. Given its earlier debut than the MDX, the RX also wasn't as technologically advanced. For example, while the first-generation MDX offered side-curtain airbags beginning in 2004, the RX 300 never added the feature until it was fully redesigned, going instead with side airbags for front passengers only.
Reliability
In terms of reliability, both the RX 300 and the MDX were heavily lauded when they were new, earning top scores in J.D. Power's Initial Quality Survey and in the firm's long-term Vehicle Dependability Study.
Over time, however, certain model years of the 2001-2006 MDX have commonly suffered from transmission failure, which can be a very expensive fix. As a result, the RX wins this category, though that's not to say you should avoid the MDX. Instead, do your homework to figure out exactly which model years were affected (primarily, it seems, earlier ones), and be sure to get any MDX you consider thoroughly checked out by a mechanic before you sign the papers.
Fuel Economy
Both the MDX and the RX offered only one engine option. In the RX, it was a 3.0-liter V6 that made 220 horsepower and 222 lb-ft of torque. Mated to a 4-speed automatic transmission, this powertrain is good for 19 miles per gallon in the city and 24 mpg on the highway.
Meanwhile, the MDX offered more power (not surprising given its larger size). The MDX used a 3.5-liter V6 that produced 240 hp, later increased to 265 hp. Although it used a fuel-saving 5-speed automatic, gas mileage couldn't top the smaller RX's numbers: The MDX was rated at 17 mpg city/23 mpg hwy.
As a result, if fuel economy is your thing, the RX is the crossover you'll want -- though the MDX offers a little more grunt for drivers who prioritize acceleration over gas mileage.
Safety
Both the Lexus RX and the Acura MDX earned strong crash-test ratings from the National Highway Traffic Safety Administration. Specifically, both models earned a perfect 5-star side-impact score, while both earned a split frontal-impact score, with one 4-star rating and one 5-star rating each.
As for safety features, however, it's a mixed bag. Both SUVs came standard with front-side airbags, dual front airbags and anti-lock brakes. The MDX gets a leg up by offering available side-curtain airbags and a backup camera, which the RX never did -- but both features were optional, and they didn't debut until 2004. Meanwhile, the RX gained an anti-skid system before the MDX did, adding it in 2001 compared to the Acura's 2003.
Our take: The safest car here is a 2004-2006 MDX with the anti-skid system and the side-curtain airbags. If safety is your top priority, that's the model you want. If side airbags aren't as important, consider an RX 300 from at least 2001 in order to take advantage of its anti-skid system.
Technology
By today's standards, both the 1999-2003 Lexus RX and the 2001-2006 Acura MDX will feel like dinosaurs. They offered slow-to-respond center screens -- if they're equipped with screens at all -- and feature no driving aids such as forward-collision warning or a blind spot monitoring system.
Even some of the few cutting-edge features these models offered will seem like old technology today -- for example, the MDX's rear DVD player (not available with the navigation system) or the RX's heated seats, which offered two warmth levels only beginning in 2001.
Simply put: While the Acura is certainly a little more advanced than the Lexus (with features including side-curtain airbags and an available backup camera, both beginning in 2004), drivers interested in the latest gadgets shouldn't expect to find them in these models.
Value
Although the MDX and the original RX overlapped for just three model years -- 2001, 2002 and 2003 -- we've compared them because they're both first-generation luxury SUVs with similar price tags. Case in point: The average 2001-2003 MDX on Autotrader is listed for just over $6,000, while the average 2001-2003 Lexus RX is around $6,900.
So which one is the better value? It seems that the market values later RX models over earlier MDXs, likely because of potential issues with the Acura's transmission. For that reason, we'd probably give the win in this category to the Lexus if you end up directly comparing model years. However, later MDX models that are free of transmission problems and boast 3-row seating and additional safety features would be hard to pass up.
Autotrader's Advice
The 1999-2003 Lexus RX and the 2001-2006 Acura MDX both offer a compelling choice for drivers interested in a reliable, spacious used luxury SUV. For drivers on a budget, we suggest the RX. Early models are reasonably priced, reliability is unparalleled, and performance and fuel economy are strong. It's surprisingly luxurious, too.
If you're willing to spend a bit more, we recommend a 2004-2006 MDX. Not only did Acura work out most of its transmission kinks by then, but later MDX models offered more power, safety equipment and technology. Most importantly, they offer 3-row seating, which is something you can't get in an RX.