Car Review
2006-2009 Volkswagen GLI: Used Car Review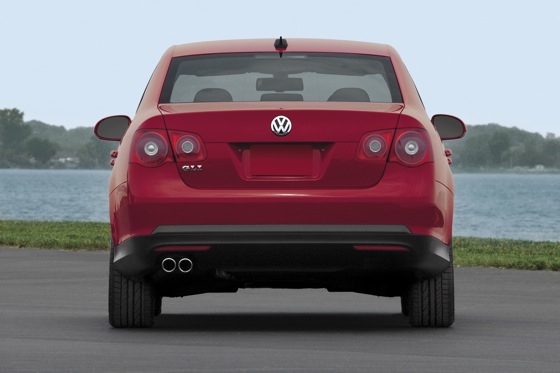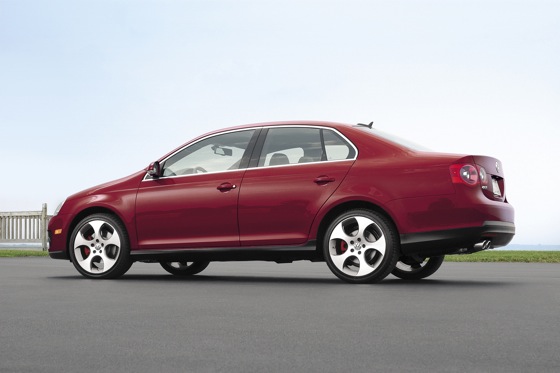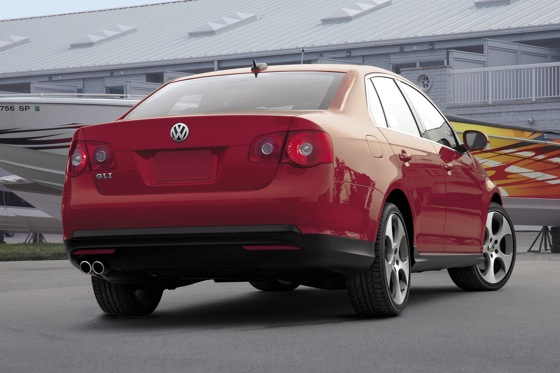 The 2006-09 Volkswagen GLI combines the best performance attributes of VW's legendry GTI Hatchback with the common sense layout of a traditional sedan. Built on the same platform as the Jetta Sedan, the GLI adds a potent 200-horsepower turbocharged 2.0-liter engine, slick shifting six-speed manual or even slicker six-speed DSG (Direct Shift Gearbox) automatic transmission, and a performance-tuned suspension. A black honeycomb grille with red pinstripe surround distinguishes the GLI from its lesser Jetta siblings, as do the GLI's larger alloy wheels and side ground effects. Inside, the GLI features thickly bolstered Recaro-like seats and a plethora of high-end options such as leather seats, DVD navigation and premium audio. During its short run, the GLI made many friends, but its so-so repair history and maddeningly ever-present electrical gremlins made a few enemies, too. If you know anyone who drives an older VW, it's a love/hate relationship only an enthusiast can explain.
Why You Want It
If you love the look, feel and handling of a European sedan, but your budget is firmly rooted in the domestic price range, the Volkswagen GLI is about your only choice. Not that the GLI is a bad choice, far from it. It's as much fun to drive as any BMW or Audi, probably better equipped and certainly a whole lot cheaper to buy. The GLI is a great driver's car but it's also a great riding car. Its ride is smooth and compliant, its powertrain is free of vibration and loud exhaust notes, and its passenger compartment feels more like a luxury sedan than hopped-up sports car. The 2.0-liter turbo is one of the best-if not the best-turbocharged four-cylinder engines on the planet, and its fuel economy is comparably to most midsize sedans. We love, love, LOVE the GLI's thickly bolstered front bucket seats, which are without question the most supportive and comfortable sports seats at this price. The GLI is a safe car too, and its big backseat and large doors make it easy to fit in a child's car seat. If you can live with the less than stellar repair and reliability record, the GLI is the most fun you'll likely find in sedan form for under $20,000. If you really want to stand out, try to find the rare, brightly colored 2007 and 2008 GLI Fahrenheit Editions.
Notable Features & Options
The GLI features a 200-horsepower 2.0-liter engine teamed with a six-speed manual transmission. Optional is VW's excellent DSG automatic that employs twin clutch packs to deliver instantaneous shifts that are even faster than with a manual transmission. Plaid cloth covered sport seats can be upgraded to leather, which also brings power adjustable lumbar support. Of course, power windows, locks and heated mirrors are standard, as is a 10-speaker stereo with CD changer, a leather-wrapped steering wheel with controls for the cruise control and audio, air conditioning, HID headlamps, fog lamps, and 17-inch alloy wheels. The 2006-09 VW GLI includes front side-impact and full-length side-curtain airbags, electronic traction and stability control, electronic differential lock and four-wheel ABS disc brakes. Optional on the GLI are a power moonroof, leather seating, DVD navigation, heated front seats, heated washer nozzles, 18-inch alloy wheels and dual-zone automatic climate control.
Model Milestones
2007: The GLI receives an auxiliary audio input jack, a tire pressure monitoring system and a revised sport suspension. The special edition Fahrenheit model debuts sporting bright yellow paint, special alloy wheels and a unique interior trim.
2008: No major changes.
2009: 2009 marks the last year for the GLI, which is dropped from the lineup in 2010.
Engines and Performance
VW's marvelous 2.0-liter turbocharged four-cylinder engine (2.0T) has won numerous awards from engineering and automotive outlets alike. It is the model for a how a small turbocharged engine should operate, displaying almost no turbo lag (the time it takes for the turbocharger to spool up and deliver its power), minimal vibration and subtle yet sporty engine note even at wide open throttle. The 2.0T sips gas to the tune of 25-mpg city and 32-mpg highway (DSG automatic), yet can rocket the GLI from zero to 60 mph in under seven seconds. The GLI's suspension strikes the right balance between ride comfort and expert handling, although because it is a front drive car the GLI can be made to plow (understeer) when pushed too fast into a curve. The perfectly weighted steering makes you one with the car, the brakes are strong and fade resistant, and the DSG automatic with manual shift mode will make even the most hard-core manual transmission zealot surrender to this superior technology.
Recalls, Safety Ratings and Warranties
The National Highway Traffic Safety Administration, or NHTSA, has issued the following recalls for the 2006-2009 Volkswagen GLI.
2006-2008: A defective headlamp assembly may affect vertical and horizontal beam patterns.
2006-2009: A defect in the driveshaft resulting in a noticeable vibration on models equipped with the 2.0-liter engine.
2009: A recall was issued for models equipped with the DSG automatic transmission due to a defect that could allow the transmission to abruptly shift into neutral.
Recall repairs are required by law even if the vehicle is out of warranty. Your dealer can check to see if the repairs were performed and if not, will fix the car at no charge to you.
As for safety, the GLI is ranked near the top of its class by both the Insurance Institute for Highway Traffic Safety (IIHS) and NHTSA. IIHS gives the GLI its highest rating of GOOD in the frontal offset, side-impact and roof strength crash tests. NHTSA gives the GLI four out of five stars in front driver and passenger safety, and five out of five stars for side-impact front and rear passenger safety. The GLI's standard ABS, traction control and side-curtain airbags contribute to its strong showing.
2006-2008 VW GLIs come with a 4-year/50,000 basic warranty and a 5-year/60,000 mile powertrain warranty; in 2009, basic coverage dropped to 3-years/36,000 miles, but the engine warranty remained unchanged. Many dealers offer extended warranties for their Certified Pre-Owned cars providing the vehicle is less than five-years old and has less than 60,000 miles.
Word on the Web
Here comes that love/hate thing we warned you about earlier. While just about every enthusiast site from VWvortex.com to jettajunkie.com raves about the 2006-09 GLI, consumer sites such as ConsumerReports.com give it only average marks. The 2006 and 2007 models seem to fair worse, with poor marks for electrical, fuel system and body hardware. The 2008 and 2009 models score much better, perhaps due to improved quality or perhaps because they are newer and have not yet been run long enough to wear down the suspect components. In any case, the 2006-09 VW GLI is not a bad car, but it is not yet up to the standards set by Honda or Toyota. From the enthusiast sites, there are complaints about some electrical systems (like the remote key fob), but there are far more praising the car's handling, power and fuel economy, which many report exceeds what the EPA states, at least on the open road.
Competitive Set
In the model year 2006-2009, you could look to the smooth V6 power of the Nissan Maxima, a car that has equal resale value and better reliability ratings, but that will also cost more than the GLI and gets worse fuel economy. If you don't mind putting up more cash, the Audi A4 uses the same engine as the Jetta (2.0T) and is a bit more plush, not to mention a bigger status symbol. A Subaru WRX or Mitsubishi Lancer EVO have far more power plus all-wheel drive, but they are slightly more expensive and not very comfortable daily drivers.
Autotrader Recommendations
Although we think you'll be happy in any of the 2006-2009 VW GLI models, we would advise you to go with the 2008-2009 GLI over the earlier cars. Even though they are nearly identical, the better repair and service history plus the chance of scoring a Fahrenheit or Autobahn edition makes the latter year GLI models a better choice.